Malaysian CARATs are in for a lovely surprise! K-pop group SEVENTEEN is visiting us yet again this year.
The boys will be making their appearance in Kuala Lumpur during Chinese New Year. So if you're not going back to your hometown outside Klang Valley, come meet the K-pop stars in person and spend some time with them.
SEVENTEEN does seem like the gift that keeps on giving. Consistently visiting Malaysia annually since 2017, the super group will now be coming for a fan-sign event under The Saem!
Yes, you read that right, the rarity of fan-signs are actually happening here in our very own Pavilion KL mall. Keep your calendars cleared for the 16th of February, where you could possibly be seeing your favourite SEVENTEEN member up close and personal!
For those wondering what's the connection to The Saem, the SEVENTEEN members are the current ambassadors of The Saem, a leading skincare and beauty brand in South Korea. They have been affiliated with the brand since late 2017.
The details to The Saem x SEVENTEEN's fan-sign event in Kuala Lumpur are as follows:
Date: 16th February 2019 (Saturday)
Time: 3pm
Venue: Pavilion KL
Here is the mechanism on how to win the fan-sign event: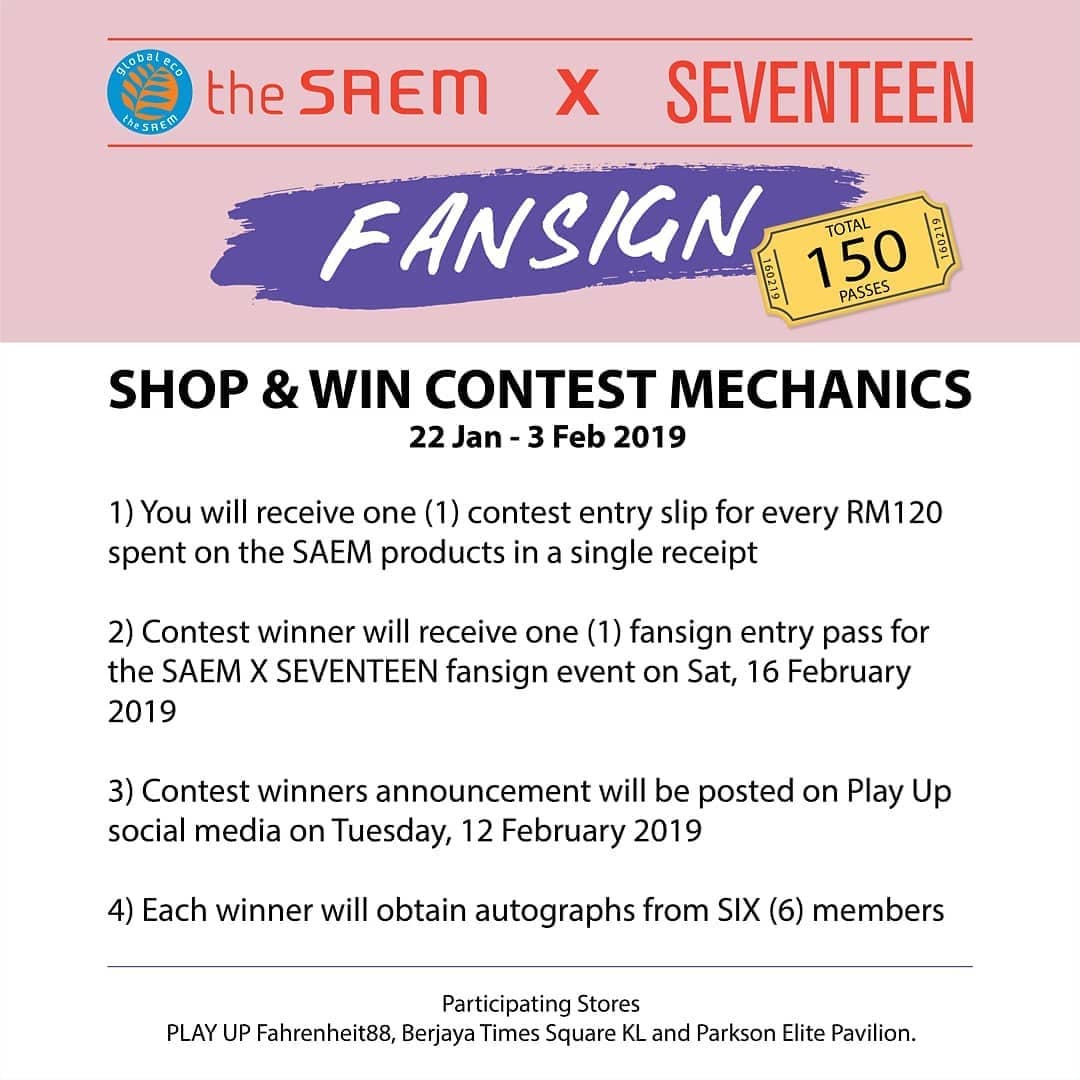 Good luck ;)
What's your Reaction?