Planning a quick vacation with your friends, but not sure where to go? We've got you!
With most of us busy with work and family commitments, it's almost impossible to even meet our friends for a quick meal. We're pretty sure most of you are like us – you belong to a friend WhatsApp group where you constantly plan a holiday together, but it never happens.
But since you're reading this, consider it a sign to put your money where your text is, and start packing and get going!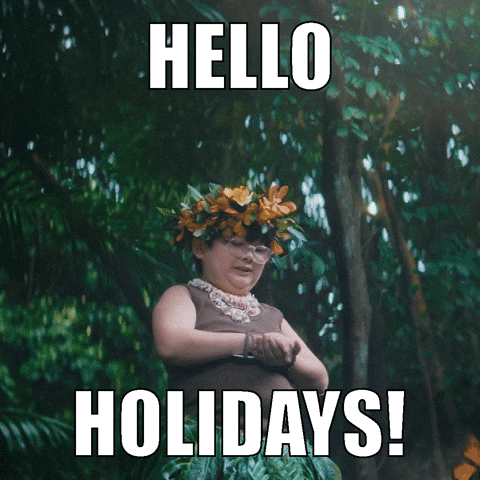 Planning a trip with friends doesn't mean you need to travel far and wide. You could simply visit a nearby destination, just a few hours-drive from the city, and still enjoy a good time together. That is, if you know where to go. Luckily for you, Malaysia is home to some of the best retreats around. So if you're in search of places where you can spend a couple of days with your buddies, we've got a whole list just for you.
If you're a bunch that loves exploring, or unusual attractions, then the Time Capsule Retreat is the place to be. This unique staycation spot is made of concrete cylinders, is minimalistic, and enables you to see nature from a new angle. With your buddies, you can take pleasure in participating in activities like swimming at a waterfall, jungle hiking, visiting a mining museum, and exploring mining tunnels.
Ala-ala kampung!
Langkawi is a well known spot for fun things, especially when it comes to travelling with a bunch of friends. Besides beaches, booze and natural landscapes, it's also a place that's rich in heritage and culture. Just recently, we discovered a resort that has all the cultural elements that will blow your socks off.
Temple Tree Resort is made up of historic villas surrounded by untamed nature, and it seems to be an apt symbol of Langkawi itself! The resort has eight beautifully-preserved Malaysian houses dating back to the 1930s. What's unique is that each house has its own story and distinctive feature. It gives you that kampung vibe, and is a very suitable place for friends to chill out. Not only that, the resort is only 5 minutes away from the Cenang Beach and Cenang Mall.
Who doesn't love Legos!
One of Malaysia's most well-known attractions, Legoland is a man-made facility that appeals to both children and adults. At Legoland, you can spend time with your friends and take a trip down memory lane, reliving your past Lego adventures as kids; and making new memories as well. Exploring the sea life aquarium, riding on more than 20 slides in a waterpark, and taking roller coasters are among the things you can do with your friends. You'll forget about staying in typical hotel rooms, because the hotel has Lego decorations in every room.
Pulaw Rawa
If you and your friends love all things sun and beach, then head to Pulau Rawa.
Off the coast of Johor, Pulau Rawa is a little-known Malaysian island with stunning white sand and unspoiled coral reefs which has managed to preserve its serenity. Relax and enjoy a much-needed vacation with your special peeps in one of their lovely white villas, each of which has a hammock. Snorkelling, kayaking, water sliding, and beach volleyball are a few activities that you should engage in with your pals.
Visit Sekinchan for a quick getaway from the hectic metropolis. Just a 90-minute drive from Kuala Lumpur, Farm Ville Cafe & Homestay is a unique lodging option situated just across from lush, green fields for a picture-perfect stay. You can spend your day relaxing by the pool, in addition to getting incredible Instagram-worthy images near the paddy fields.
You can also play mini-golf, bounce about on trampolines, or rent a bike and ride across the countryside and paddy fields! If lying in the sun isn't your thing, don't worry – each room has a sizable glass window that offers a lovely view of the paddy fields, so you can take in the sights from the comfort of your cosy bed!
Staying in vivid, blue shipping containers at Sarang By The Brook will make your trip to Pahang a stand-out. Every single container room is surrounded by jungle, making it ideal for a unique and unforgettable getaway! Awaken to the peaceful sounds of nature after a restful night's sleep.
A visit here will undoubtedly reduce your stress levels, thanks to the mysterious Mount Santubong to your south, the South China Sea in front of you, and the lush jungles of Borneo all around you. You can choose to stay in their minimalist cement pipes that have been exquisitely transformed into fashionable chambers for a unique experience, much like the Time Capsule Retreat!
Another thing to admire about this place is that in the midst of beautiful vegetation and with a stunning seaside view, it features two swimming pools. Additionally, there are lots of activities available for those looking for an adventure, including trekking, cooking lessons, and tours of Kuching's top landmarks.
Most Malaysians are undoubtedly familiar with Sekeping Serendah. This quiet retreat is close to the sleepy, one-street village of Serendah, and is about an hour's drive from KL. This location is ideal for friends, families, and couples who want to reconnect with nature and one another, host a BBQ, or just relax by the pool.
The picturesque and serene town of Kampung Chulek, which is a short drive from KL and offers a traditional local experience in the middle of nature, borders this park. There is a lot to discover, such as historical sites, stunning caves, and a forest with hiking trails. In the morning, cycle out to explore the picturesque surroundings of the glamping site after spending the night in a tent beneath a starry sky.
The Rubber Escape is a hidden gem located about half an hour from the heart of Melaka, tucked away in a vast rubber estate. Peace, relaxation, and a hint of romance are promised at this tranquil, remote nature retreat. At Rubber Escape, there are only a few units, so you get plenty of space and solitude. The suites have private patios that face out over rubber trees, and the magnificent infinity pool is surrounded by thick greenery.
Sekeping Tenggiri, a quaint retreat in the suburbs of Bangsar – of all places – was originally an art warehouse, but has since been converted. This location is ideal if you're searching for a relaxed staycation without having to leave the Klang Valley, because it has rustic concrete and brick walls, huge glass windows that let in plenty of natural sunlight, and a pool surrounded by lush vegetation.
Bon voyage!
Follow us on Instagram, Facebook or Telegram for more updates and breaking news.