Fuelled with determination and a passion for science, a bright young girl builds a rocket ship to the moon to prove the existence of a legendary Moon Goddess. There she ends up on an unexpected quest, and discovers a whimsical land of fantastical creatures.
Directed by animation legend Glen Keane, and produced by Gennie Rim and Peilin Chou, "Over The Moon" is an exhilarating musical adventure about moving forward, embracing the unexpected, and the power of imagination.
Get to know the crew of "Over The Moon" here: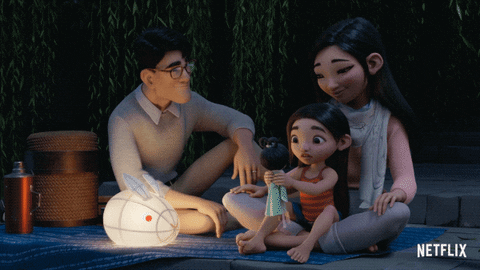 1. Fei Fei, a bright young dreamer and lover of science. She believes anything is possible and her determination to prove that Chang'e exists takes her to the moon and back.
2. Fei Fei's Father, the proud owner of a mooncake shop and a man of science who approaches the world logically, though he can see the joy that the legend of Chang'e brings to Fei Fei and her mother.
3. Fei Fei's Mother, a warm and loving figure who leads with her heart and is inspired by Fei Fei's imagination.
4. Chin, Not only does he have two superpowers, he also made his way into the fourth place at the Yanshi City Ping-Pong tournament! ? (But it should have been third.) Meet Chin and Croak ? the ultimate step-brother duo.
5. Gobi, an endearing, but sometimes exasperating Lunarian who becomes an unexpected companion to Fei Fei on her adventure.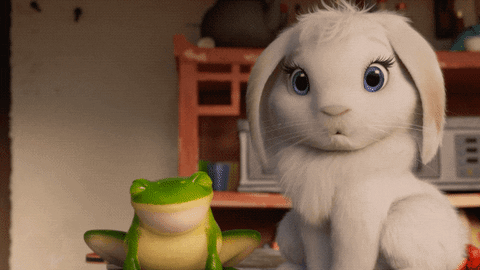 6. Bungee was a gift from her mother and is Fei Fei's most loyal (and adorable) companion – one who literally follows her to the ends of the Earth.
7. Chang'e, the legendary moon goddess herself. Despite being a larger-than-life figure and the source of all light on Lunaria, she still longs for Houyi, her one true love.
"Over The Moon" stars Cathy Ang (Fei Fei), Phillipa Soo (Chang'e), Robert G. Chiu (Chin), Ken Jeong (Gobi), John Cho (Dad), Ruthie Ann Miles (Mom), Margaret Cho (Auntie Ling), Kimiko Glenn (Auntie Mei), Artt Butler (Uncle), Conrad Ricarmora (Hou-yi) and Sandra Oh (Mrs. Zhong).
Follow us on Instagram, Facebook or Telegram for more updates and breaking news.