If you're constantly wondering if your partner loves you or their ex more, then you're not the only one.
We've all had the urge to learn more about our partner's past relationships, which includes who they dated and how serious or casual they may have been. Questions can arise out of fear as you question whether or not your partner's love for you is genuine, which is in addition to wondering about your partner's past before you met them.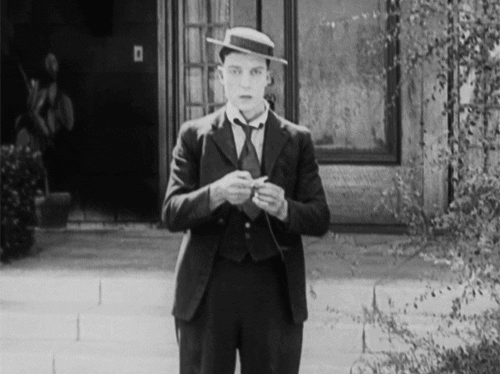 Asking your partner about their past relationships and their history is OK if your attention is more on the former. However, if you catch yourself contrasting or obsessing over this enigmatical individual, that's when you should stand back and ask yourself why you're so fixated on them. But don't let it turn into a game of "who's better"!
If you feel the urge to compare yourself with your partner's past, it might be a good idea to speak with your partner to uncover any underlying fears you might have. But before you even ask, there are some signs to tell whether you partner has truly left their past, and you have absolutely nothing to worry about.
Introduced you to their pack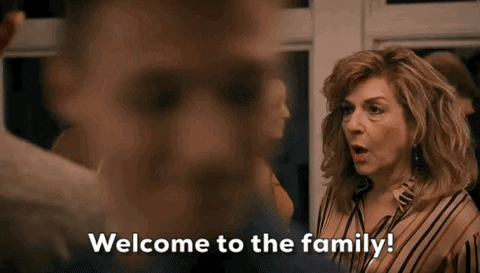 The simplest way to tell if your relationship is healthy is to watch out for indications that your partner is fusing their lives with yours. They might also introduce you to their family as a sign of their dedication to you.
It's likely that your partner loves you more than they did their ex if they include you among the individuals who are closest to them. However, you may determine whether this is a special event by directly asking them or by observing how their family members respond to your presence. Even if it's acceptable that your partner has brought other people home before you, it should still make you feel good to know that they're relaxed and want you to get to know their parents, friends, and other family members.
They don't compare you with their ex
Another surefire way to tell if your partner loves you more than their ex is through the comments and comparisons they make. It's possible for them to say things like, "My ex would have never done that." They may also reflect on how things used to be "so different" in the past. Well, that's obviously a sign they haven't gotten past their ex.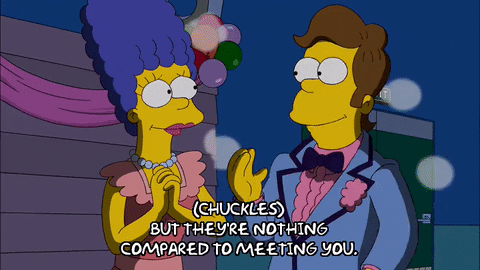 On the other hand, if your partner is happy in the union, they will look for opportunities to thank you for who you are. They won't try to compare you to someone from their past, instead, focusing on you as a singular person. They will adore your eccentricities and whatever you bring to the partnership, without longing for the past.
However, if they do begin to contrast, then perhaps it's best to wave goodbye and move on to finding someone else who accepts you for all of your special features.
They make plans with you
Relationships that are healthy and happy are firmly anchored in the present while looking ahead. Therefore, even though your partner may have been comfortable with their ex in the past, it'll be obvious when they seem content but also eager to create plans for the future.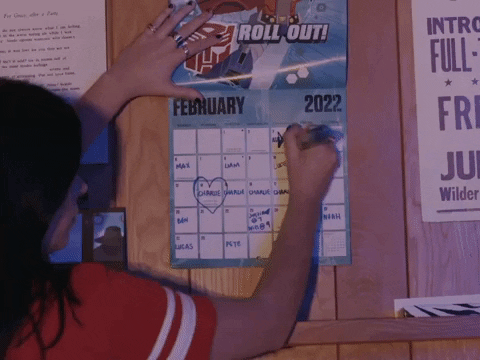 People with strong affections towards ex-partners frequently reflect on the "good old days" in the past. Contrarily, a partner who is entirely committed to a life with you will place a stronger emphasis on the present and your shared future. So keep an eye out for really special times like seeing their family, as well as conversations like moving in together, getting married, and other things. You can be confident that your partner is entirely committed to you and wants to make things work if they are willing to undertake these things.
You feel safe and secure
A good relationship is when you know you're safe and secure. This gives you absolute confidence that your partner loves you more than anything.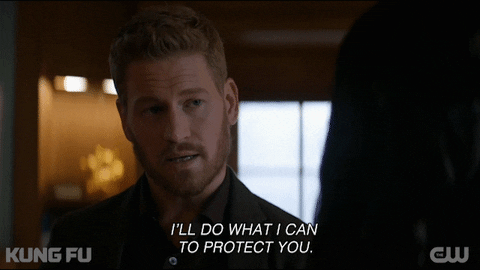 They are there if you need them. They are interested in hearing about excellent news that you are sharing. Being a priority is an indication that your partner is in the present and not stuck in the past with someone they formerly loved or overly preoccupied with people and things outside of the relationship, even if it's definitely acceptable for them to have other focuses as well.
They feel comfortable talking about the past
We prefer keeping the past behind us. But there are certain situations where you'll need to have conversations about the past.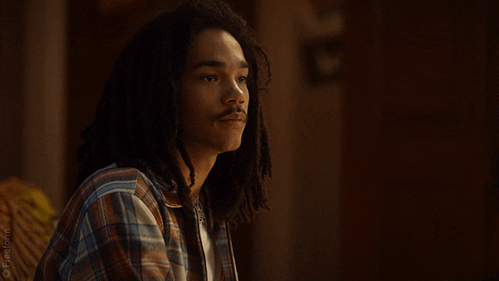 Even though not everyone needs to be completely transparent about their past for their present relationship to work, it is a positive indicator if your partner is open to talking about it and is prepared to answer any concerns you may have about their previous relationships. It's likely that everything is OK if you feel confident and at ease talking about your ex and any problems from your previous relationship. This demonstrates that your partner is open and honest with you and that they want your relationship to be successful.
There are, however, some who can't be fully open to talking about their past relationship but that's really OK. Maybe they had a bad past and don't want to be reminded of it or they really want all in the new relationship they're in to go well. There is no reason to become anxious if your partner does struggle to bring up the past. If they let you know that it's a problem, respect their boundaries and try not to be pushy. A particularly painful prior relationship could be difficult for them to talk about.
They don't talk about their ex
While it's OK to talk about the past sometimes, some partners just feel the need not to bring up the "ex" topic and that's actually good. Why talk about those exes when you've got a new relationship to look into now?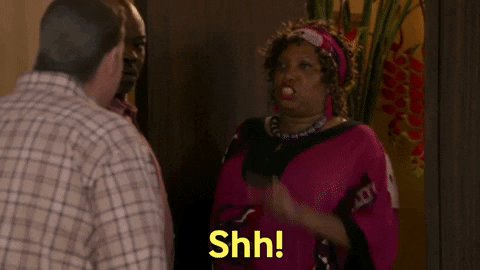 It's obvious that the relationship needs to be reevaluated for warning indicators if your partner contacts their ex frequently and comments on remarks, stories, and jokes that may even be inappropriate or overtly suggestive in nature. The best course of action in that situation is to discuss the situation with your partner and figure out what's going on. It might be time to call it quits and go on with someone else if it turns out they're still in love with their ex and aren't in a position to or want to continue a healthy relationship with you.
They've said the "L" word
For various people, the word "love" has diverse connotations. In a relationship, some people will confess it more slowly than others. But generally speaking, if you've both said it to each other, things are probably going well.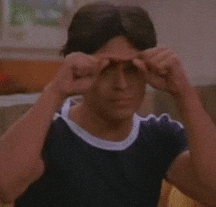 Although it's a positive sign when they proclaim their love to you, you shouldn't place too much stock in that statement, particularly when it comes to timing. It's not worthwhile to compare because there are so many different aspects that go into saying "I love you." Before stating something so significant, they could have wanted to be sure of their feelings. Or perhaps after saying it to their ex, they realized they hadn't meant it. So instead of pushing yourself or your partner to confess, take some time, especially when you're still fresh out of the previous relationship.
Nonetheless, there's always that feeling you get when you just know they meant that "I love you" from the bottom of their heart.
They take things to the next level
A marriage proposal is obviously a hint that things are serious with you.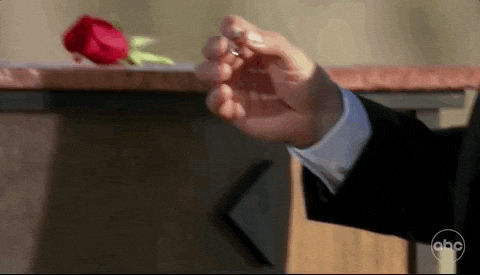 The fact that your partner proposes to you can and should be a strong indication that they truly love you and not someone from their past. You should just let yourself trust in that. You can date anyone, but rarely will someone ask you to marry them. Still, do rely on your instincts. Even after making substantial commitments, if something feels strange, tell your partner. In order to begin the next phase of a relationship with complete openness, it is always preferable to be really explicit with each other.
Ask directly
If the signs above still seem vague to you (or you're too dumb to figure them out!), then you might as well ask your partner directly.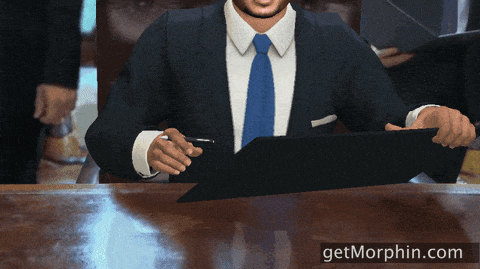 The only method to determine whether or not your partner secretly wants to get back together or whether they liked their ex more than you is to point out the actions that you see as indicating this. After that, ask them about it to find out how it went for them so you can see it from their perspective. If your relationship is strong and your partner is worth your time, they'll be eager to respond, clear up any misunderstandings, and come up with strategies for being more comforting in the future.
Follow us on Instagram, Facebook or Telegram for more updates and breaking news.