If you're a makeup enthusiast, these social media stars should be on your radar!
If improving your makeup skills is one of your goals for 2023, who better to learn from than the greatest beauty content producers on the web? Beauty gurus are popular not just on social media platforms like Instagram and TikTok, but even YouTube. Makeup tutorials weren't always this popular, but thanks to YouTube Shorts, IG reels and TikTok videos, beauty gurus are reclaiming their rightful place as popular and trending subjects.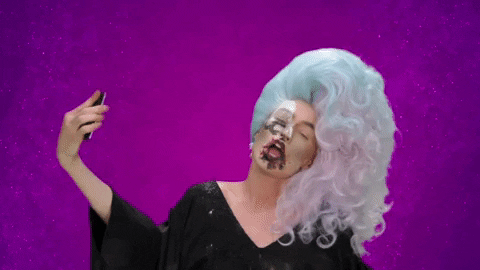 However, not all beauty gurus will catch your attention if you're choosy, like we are. Personally, we favour individuals who can both serve lewks, and amuse. Honestly, there are some purported "beauty gurus" out there who spend more time chatting than properly blending their eyeshadows. So, if you're looking for KOLs who won't bore you, then here are some of the best and most knowledgeable beauty experts online that you simply must subscribe to.
We just loooove this person. We're not exaggerating when we say that his makeup looks are incredible. Look at what his hands can do:
This man will provide you with everything, including glass skin looks, naked makeup, total glam, and HONEST reviews!
What we adore about Johnny Ross is that, in addition to his routine beauty demonstrations, he also does skits like "What It's Like Working At Sephora/M.A.C." that will have you swooning over both his acting and makeup abilities. Check out one of his skits below – we can almost guarantee you'll visit his YouTube page to see more.
Check out more videos on his YouTube and TikTok channels.
Do we really need to introduce this bish? She was, is, and always will be the queen of makeup. You know, after watching all of her videos and keeping up with her for so long, we sincerely think she never leaves the house without looking like this:
Just beautiful and stunning! We're also eagerly awaiting her next review video because, wow, does she ever spill the tea! Whether it's drugstore cosmetics or a celebrity makeup brand, you can rely on her to provide you all the information you need! She will for sure keep you delighted with her occasional collaborations with celebrities like Selena Gomez, Megan Thee Stallion, and Jessie J.
Follow her on YouTube and TikTok for more videos.
Any beauty artist can be seductive, but not everyone is adept at balancing cuteness and humour while professionally shooting a makeup demo. You'll grin, chuckle, and possibly even swoon at how adorable this girl is. She also has a fantastic cosmetics game to match her adorableness. Check out her talent! Be cautious since you might start to fall for her:
Following her on YouTube or TikTok, you'll undoubtedly have a day where you just wind up binge-watching Denitslava as she provides you tutorials on her own creative and unique makeup looks.
We always find ourselves endlessly going through her YouTube videos. That demonstrates how incredibly alluring her makeup is. Sydney Morgan frequently discusses a trend in which she develops unique cosmetic looks based on particular emojis. Wanna take a look?
We KNOW, RIGHT!!!! You can bet that if we had her makeup skills, bishhh, we'd be walking around town with beehive makeup on. For more inspos and videos, check out Sydney Morgan on YouTube or TikTok.
In addition to running a popular YouTube channel and being one of the highest-paid beauty gurus on the platform, he also manages ten more businesses. He's a talented model, songwriter, singer, businessman, and makeup artist.
Jeffree's career began as a musician, but MySpace catapulted him to fame. His love of tattoos and makeup contributed to the expansion of his YouTube channel. His YouTube videos have an androgynous aesthetic. He is in modelling for this reason, among others. In 2014, he also started a business, which is currently flourishing. Check out his amazing and vibrant works below:
Follow Jeffree Star on YouTube and TikTok for more videos.
Manny Gutierrez, also referred to as Manny MUA, is a gay online influencer and renowned Youtuber who is well-known for his tutorial videos on applying makeup. Manny first became captivated by makeup when he was a little child and saw his mother apply it. He eventually became passionate about this preoccupation, which led him to drop out of medical school to seek a career in makeup and beauty. Besides just makeup looks, Manny does product reviews as well. Here's some of his work:
Checkout more of Manny's work on YouTube and TikTok.
The makeup industry's Leonardo Da Vinci, bishes. Or, at any rate, she is to US. Why? you may ask. Have you seen her works, darling? We guarantee that watching Promise Phan is certainly promising, whether through numerous transformations or replicating looks. Here they are:
Follow her on YouTube and TikTok for more content.
Follow us on Instagram, Facebook or Telegram for more updates and breaking news.