Give sex a break! We've been led to believe that the most intimate aspect of a relationship is sex alone. But guess what? Intimacy is much more than just physical connection.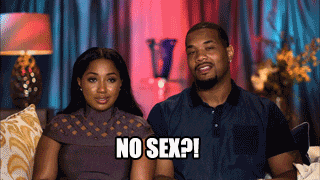 Although it's frequently established through physical intimacy, there are various ways to become close to someone WITHOUT having to sexually engage them. So, if you're wondering how to connect with your partner without focusing just on sex, then we've got a list of 12 non-physical ways to be intimate that you should totes check out.
Act Of Service
Even if it isn't your partner's love language, they might still appreciate a random act of kindness now and then. Doing your partner's least favourite chore secretly is one suggestion made by therapist and TikTok developer Logan Cohen for increasing non-physical connection. You may also fall back on other love languages – like words of affirmation – by giving each other sincere praises or even exchanging love letters as if they were presents. Other good acts the expert suggests include cooking your partner's favourite food or completing community work together.
Hand-In-Hand Stroll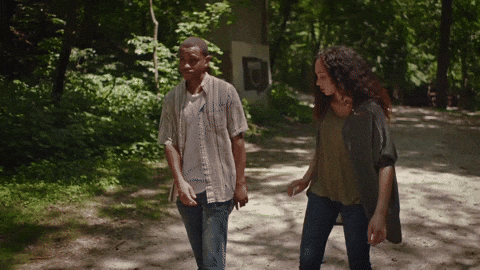 Have you ever noticed how holding hands and strolling down streets lined with flowers and trees, as a gentle beach wind caresses the actors' hair, is a common scene in movies? Even though it might not be feasible for everyone, we can still feel good about taking a quick walk while holding and petting each other's hands.
Taking a slow stroll while holding hands, encircling your partner in your arms, or even resting your head on their shoulder, gives a lovely and enduring impression. It is without a doubt one of the most lovely methods to express love without kissing or engaging in sexual intimacy. One of the best non-sexual closeness strategies you can use in your relationship is this one.
Hugs
Hugs have the ability to heal, relieve tension, and uplift the spirit. They impart a sense of warmth, welcome, and security to the other person. No matter what stage of the relationship you're in, cuddling when your partner gets home from work or when they're feeling particularly stressed is one of the best non-sexual closeness ideas you must put into practice.
You don't necessarily need an excuse to give your lover a hug. Hug your significant other whenever you both experience difficulty, whenever you wake up, whenever you go about your daily activities, whenever you see one another, whenever something happy or sad occurs.
Kiss On The Forehead
This is the best kind of kiss you can ever give or receive!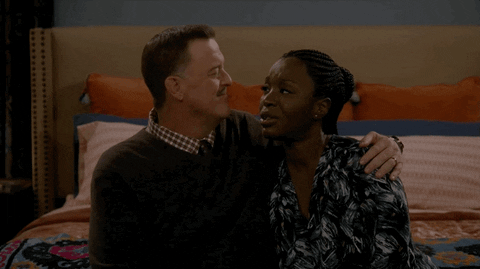 While passionate kisses are frequently discussed, a quick kiss on the forehead is all it takes to make your partner feel content and secure. When planting a delicate kiss, lean in to gently touch your partner's neck or their forehead with your lips. As they close their eyes and savour the moment, your partner will smile for you as you watch their face light up.
Check Up On Each Other
Just because you're in a serious relationship doesn't mean you have to leave them be. We're not asking you to bug them 24/7, but make it a habit to check on them. Ask about their day, ask about how they're feeling or if they have anything to say. The more you do this, the more it'll make them realize that there is someone there for them and this will draw them closer to you without having to be sexually intimate.
Life has its ups and downs. As you go about your regular tasks, you can come across things or people that annoy or stress you out. At this point, you know you'll need your partner. And it's probably the only method to improve your mood.
Communicate Constantly
Communication is key. And do you know what makes your partner feel hot but not sexually? Regular interactions.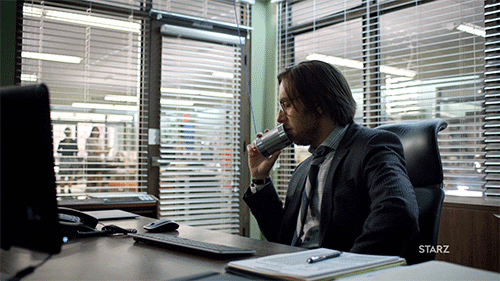 It's hard to replace the function that communication plays in a partnership. It's the initial step for couples trying to build a strong bond. It guarantees that you and your lover are on good terms. Additionally, it makes sure you can communicate effectively and overcome obstacles in life. Communicating is not only talking about the good stuff but also problems you might face. Like come on, if there's no communication, how else do you expect your relationship to run smoothly? The more you talk with each other, the more you tend to get closer to each other.
Watch Movies Together
This is another time-tested method for making your lover feel cherished and close to you. Simply hold on to your partner's arms and rest your head on their chest or shoulders as you enjoy your favourite movie or TV show in your pyjamas. As warmth and comfort envelop you, you might even feel like napping. You might draw a little bit closer when their body odour combines with yours. It's a lovely way to connect. Alternatively, you can lay your head on their lap, which fosters a nurturing relationship and enables them to gently stroke your hair.
Be Playful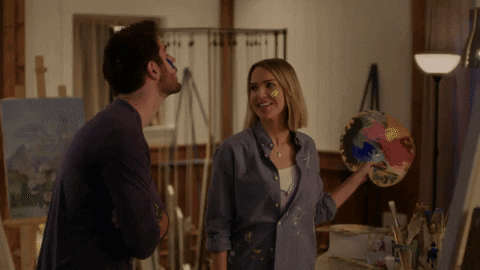 Even though you're an adult, the child inside of you still exists. Act like a child if you need to establish a non-sexual connection with your partner. For instance, run around your house chasing each other while grinning contagiously or tickle each other. You don't have to play adult your whole life. Sometimes, all you need is to bring out that inner child of yours and have fun.
Verbal Admiration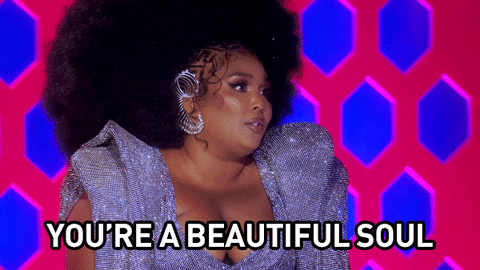 When it comes to communicating with your significant other, the cliché "show, don't tell," which is great advice for authors, doesn't apply. Verbal affirmations are valued by individuals. It causes our hearts to pound wildly. Of course, saying "nice" things to your partner in passing without any emotion or affection won't have much of an effect and might even make things worse. But intimate moments crowned with loving words can be enchanting and reassuring.
Establish Rituals Together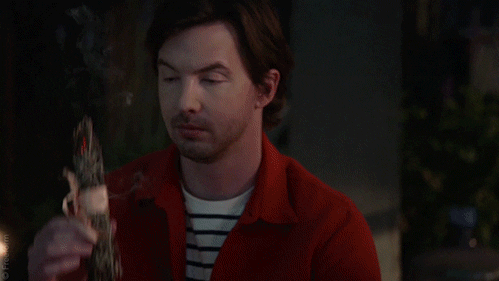 There is a reason why most groups, organizations, religions, and even businesses adopt rituals: they inspire participation and foster a sense of community. The same applies to developing traditions with your partner. It not only creates something unique only for the two of you, but it also serves as a touchstone to which you can always go in order to feel anchored and connected.
Gift-Giving
The presents aren't always the focus. It matters that someone thought about giving you a present and spent the time and effort to think of something you would value. A lot of us have gotten gifts that weren't really our style. Even if we didn't enjoy the gift, we might have felt a strong sense of intimacy and connection when we recognized that the giver put some consideration into what they gave us. Why? Because even if the gift itself isn't the best, just being thought of feels wonderful.
Quiet Time
You may not believe this, but intimacy can even be as simple as pausing between chats with a friend or loved one. You may tell you are linked to each other on a deeper level than words by simply being there in each other's company without needing to talk to fill the silence. True intimacy is found when two people are present in silence.
Follow us on Instagram, Facebook or Telegram for more updates and breaking news.