It's that time of the year again when everything is about ornaments, fairy lights, and other sparkling items. Despite how exciting Christmas may be, for some, the holidays can get tough. If you've just experienced a loss or if you are unable to spend time with family due to financial constraints, family conflicts or work commitments, Christmas may seem lonely for you.
If this describes you, the most crucial thing to keep in mind is to be kind and patient with yourself. It's quite acceptable if you don't feel like celebrating, or are having a bad day. Not everything in your life needs to be festively tied-up in a bow and lit by candles just because it's Christmas. However, you don't have to sit back and have a depressing Christmas. That's why we've compiled a list of 10 easy ways to spend Christmas alone that'll certainly get you into festive mode in your own way.
Start Decorating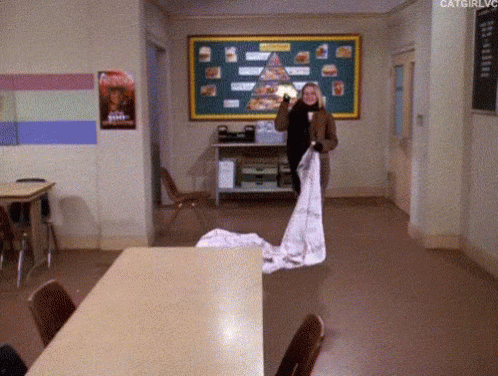 Whether you've got Covid or simply wanna steer clear of people, there's no reason you shouldn't decorate your space for the festive season. Bring out your ornaments, tree and whatever you find fitting for a Christmas decorating session and get creative. It doesn't have to be fancy and over the top kind of decor. You can choose a simple theme or colour code to get started. The main goal here is for you to get into the festive mood despite being alone.
Create Your Own Christmas Traditions
Now that you're celebrating alone, you don't have to worry about being judged. We all have old Christmas customs that date back as far as we can remember. Why not start some new traditions for yourself this year?
Create an annual Christmas dinner or dessert by cooking something unique. Watch a new film that might end up being your new go-to Christmas movie. To spread holiday cheer, belt out some Christmas carols or record yourself singing and mail it to loved ones. There are several unique customs you might establish while spending this Christmas by yourself.
Binge Watch Shows
Have you caught up with the newest Netflix series? If you haven't, then Christmas is the ideal time to do this, particularly if you're celebrating alone. Binge watching shows during Christmas doesn't necessarily mean you have to watch only Christmas movies. Whether you like rom-coms or action packed movies, you can always binge watch any genre during the festive season (plus nobody's gonna know!). Get cozy, get your snacks and let the movie marathon begin!
Pamper Yourself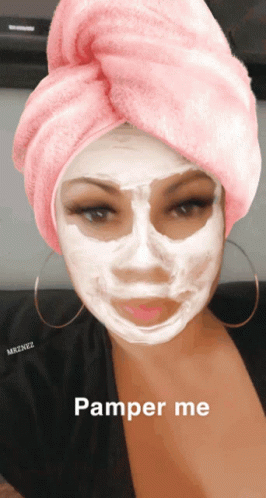 If being dolled up in the salon is part of your usual pre-Christmas routine, it might be worthwhile to try some DIY beauty treatments this year while you're spending time alone, starting with some festive nails. There are several techniques to make entertaining, glittery manicures at home, regardless of whether you have a steady hand or are a nail art Picasso. There is no need for experts in this case. You may even give yourself a spa day or a nice bath. It's all about you, so take all the time you need to indulge yourself.
Spend the Day Elsewhere
If you've been feeling a little trapped recently, this year might be a wonderful opportunity to escape while everyone else stays at home. Why not spend this Christmas in a cool hotel or Airbnb? It might as well be somewhere enjoyable if you're alone this year. Travel a short distance to a different town or escape to a hotel in a new location. You'll enjoy taking a solo journey to a remote location where, frequently, you won't even have to interact with people. Additionally, you can have new towels and linens that you won't have to bother washing at the end of the day. Now, that's what we call Christmas with a different perspective!
Cook up Simple Festive Meals
What is Christmas if there's no food? If you're spending Christmas alone this year, you might be looking for meal suggestions for one person. Just keep in mind that having a holiday meal may have to change slightly if you are spending Christmas alone rather than with family or friends. It doesn't have to be roasted turkeys or all the fancy Christmas meals on your table. Any meal that makes you feel cozy on Christmas is indeed a festive meal. Your Christmas meal can even be a box of hot pizza. For desserts, you could always trust a tub of ice cream, or if you're creative, make you own desserts!
Surprise Yourself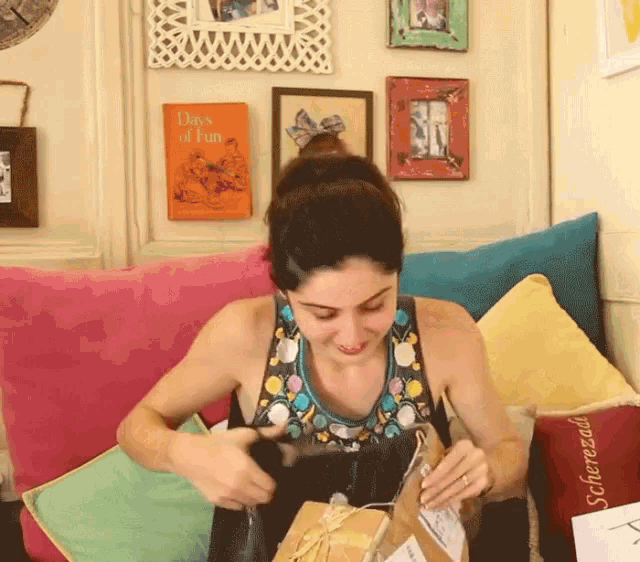 Of course, when you're celebrating Christmas alone (on purpose or unintentionally), you can't expect lots of gifts coming your way. That is, unless you actually have people who remember you and are kind enough to send you their gifts. But just to be safe, why not pre-order your Christmas gifts and open them on Christmas day? Simply make a purchase of anything you want a month before and wrap them up nicely. Place those gifts under your Christmas tree and only open them during Christmas. See, not so disappointing now is it?
DIY Christmas Cocktails
Nothing lightens the mood better than a fizzy, festive cocktail. After all the hectic holiday baking, gift-buying, and decorating, you'll just want to relax by the fire with a delectably festive Christmas cocktail. Whether you're in the mood for traditional eggnog, a cozy hot toddy, or a sugar cookie martini, there are many different cocktail recipes you can make in the comfort of your home. So go ahead and mix yourself a few different cocktails to add to the holiday spirit.
Keep Your Playlist Running
There are, of course, tons of contemporary Christmas songs to bop along to on their own if you've already had your fill of Mariah Carey's classic Christmas hit by this point in December. Some pretty great jingle-bell tunes to keep those holiday spirits high have been written by artists like Ariana Grande, Kelly Clarkson, Justin Bieber, and others. But if you've just had your fill of Christmas-themed songs, switch it up with other genres. From jazz to pop music, whatever your taste is, just vibe to some music to keep the festive spirit going.
Make It a Lazy Day
On Christmas Day, don't feel obligated to do anything. If you want to stay in, there is no need to feel as though you are missing out. Going out might be enjoyable, but staying in and doing nothing can be just as relaxing. Also, you are not required to remain in your pajamas. Put on some clean, crisp loungewear after taking a nice shower. Spend the day anyway you like, or do nothing at all. If wearing a birthday suit is more your style, spend the day in it. Who's gonna know right?
Follow us on Instagram, Facebook or Telegram for more updates and breaking news.