No one was more surprised about the big sex scene on "Game of Thrones" season 8, episode 2 than Maisie Williams herself.
Titled "A Knight of the Seven Kingdoms", the 22-year-old actress portrayed her first sex scene as 18-year-old Arya Stark with the character Gendry (played by Joe Dempsie).
Williams initially thought that showrunners David Benioff and Dan Weiss were pulling a fast one on her. After all, they have previously sent bogus scripts in the past. "At first, I thought it was a prank," recalled the actress. "I was like, 'Yo, good one.' And (the showrunners were) like, 'No, we haven't done that this year.' Oh f**k!"
When it came to the table read, the Brit had already come to terms about her sex scene. "I got to the read-through and I'm reading the scene and thought, 'Oh, we're actually going to do this. When do I shoot this? I need to go to the gym.' A whole list of things," Williams told Entertainment Weekly.
The actress also shared that she had complete control over how naked her character would appear on the small screen. "David and Dan were like: 'You can show as much or as little as you want. So I kept myself pretty private. I don't think it's important for Arya to flash. This beat isn't really about that. And everybody else has already done it on the show," she added.
Still, Joe Dempsie admitted it was still awkward to get intimate with each other, given that at 31, he was almost a decade older than Wiliams. "It's obviously slightly strange for me because I've known Maisie since she was 11, 12 years old," he said. "At the same time, I don't want to be patronising toward Maisie — she's a 20-year-old woman. So we just had a lot of fun with it."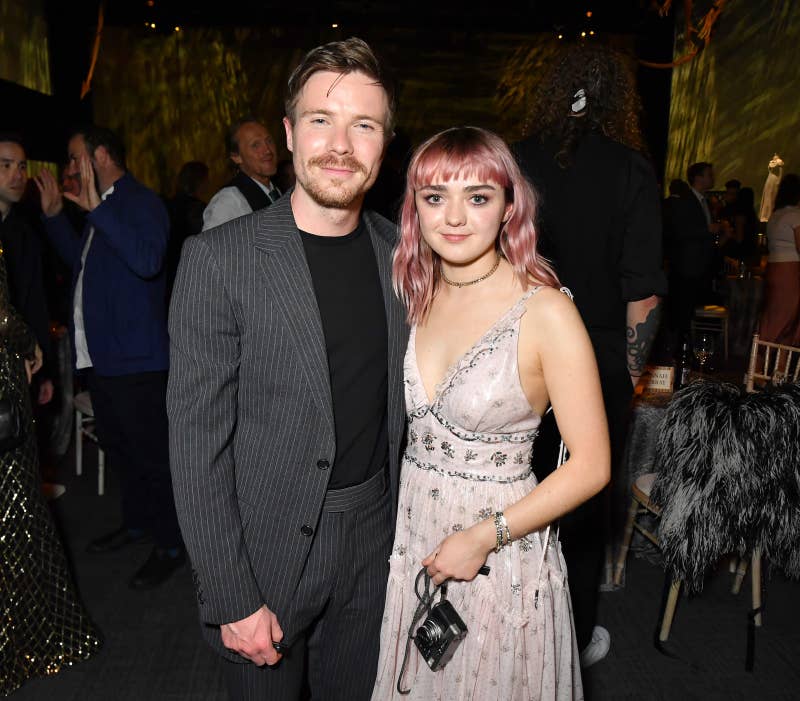 It made sense to Williams that Arya wanted to get back in touch with her humanity after all these years. "It was really interesting because it's a very human relationship for Arya. This is something she's stayed away from, an emotion we've never really seen her engage with. David and Dan were like, 'It's the end of the world, what else would you have her do?' This may be is a moment where Arya accepts death tomorrow, which she never does — 'Not Today'," Williams shared.
She continued, "So it was that moment where she says, 'We're probably going to die tomorrow, I want to know what this feels like before that happens.' It's interesting to see Arya be a bit more human, speak more normally about things people are scared of."
Bobby B prophesied Gendry and Arya pic.twitter.com/YhqnvsmDju

— Radar Targaryen (@PeepingBran) April 22, 2019
Kudos to Robert Baratheon for predicting this union way back in season 1.
Source: EW.
Follow us on Instagram, Facebook or Telegram for more updates and breaking news.