KL's beloved comedy festival LOL Fest is back for the 3rd time, featuring over 40 comedians internationally and locally from 14th September to 27th October 2018.
Organised by LOL Events, the laugh-out-loud fest will consist of a variety of comedy shows, including magic, music, improv, and so on, but one of the exciting highlights that stand out this year will be the festival's 1st ever all-female show aptly called "Bi+ch Perfect", set to take place on 5th October.
The female-centred show will be all about girl power and women's empowerment, presenting a line-up of strong and funny female talents from the comedy scene such as Comedy Queen Joanne Kam, the glamorous yet sarcastic Michelle Barbour, the 2018's Comedy Star winner Shaq, the Maldivian comedian who overstays her visa in Malaysia Nuha, the Malay-speaking funny woman Filzah, and the musical comedy trio Te+eksense featuring filmmaker Shamaine Othman, actress Farah Rani, and host Sherry Al-Hadad.
Being in this male-centric industry, the ladies admitted that it is not easy for them to be where they are today. So during the recent launch of LOL Fest 2018, these hilarious chicks shared some of the face-palm moments and struggles they encounter throughout their career as female comedians.
1. Responding to the ultimate question, "So what's it like being a woman in comedy?"
Michelle: "It's the same as being a male comedian except that I spend more money on bras."
Shamaine: "We bleed once a month."
2. But some of them see this as a benefit
Shaq: "I don't feel any different because the guys are very welcoming. Sometimes I think I get preference because I'm a female."
3. Their rules on dating
Joanne: "Do not invite the guy you like to your comedy show. F*** them 1st, then they can come."
Michelle: "Actually, get them to put a ring on your finger 1st, then they can come."
4. People's reaction to their show
Nuha: "It's so nice to see a woman who doesn't talk about tits and ass."
5. Some of the worst comments and responses they get from the audience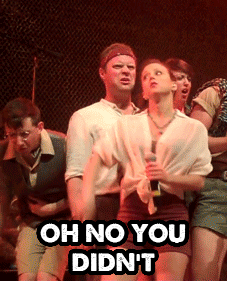 Michelle: "You're really funny for a girl."
Shamaine: "I was accused of plagiarising Ali Wong just because we talk about the same topic."
Farah: "I was booed once on stage for singing badly, but I was in character. It's part of the show." 
Nuha: "I've been called an embarrassment by my mom. But I've only been doing this for half a minute, so give it time."
6. The elephant in the room that needs to be addressed
Shamaine: "Female comics get scrutinised more than male comics. They will never question why males talk about d***s all the time."
7. The audience just want to see some cat fight
Nuha: "Female comedians always get compared to each other."
8. The double standard
Michelle: "Even when we talk about topics that are the same as the men, people will find ours not funny but are loving the men's material."
Shamaine: "It took quite a while for local audience to accept female comics talking about risky topics like sex and d***s."
9. How the girls handle the hate and negative criticisms
Michelle: "I don't. I just ignore it."
Shamaine: "I always tell myself that it's only 1 person."
10. It is a boy's game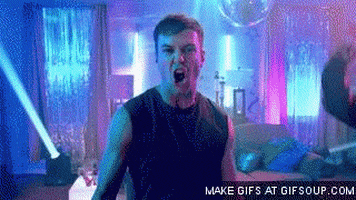 Joanne: "There's so few of us (female comedian) that we become the minority. When I was in Hong Kong, I was given a 5 minute spot, but it's in between 20 guys. Though I wouldn't mind being in between 20 guys."
Michelle: "When I first started up. I used to be the only woman in a lineup of men. I thought that this got to be the lineup for the worst gang bang ever."
11. Time for women to shine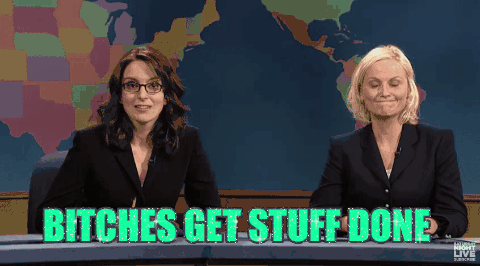 Joanne: "The name Bi+ch Perfect came about because we are all strong in our own sense, and the term 'bitch' is not necessarily a bad word because there's the saying 'Bitches get stuff done'."
Shamaine: "Now is the time to get involved in comics if you're a woman. Especially in Southeast Asia, now it's the time."
12. As a minority, they support each other
Joanne: "I'm not ashamed to go to Shamaine and ask for help even though I have been in the industry for 20 over years. I'm not afraid to ask for advice."
Shamaine: "It's a good process because you get another comic's point of views."
13. The gender gap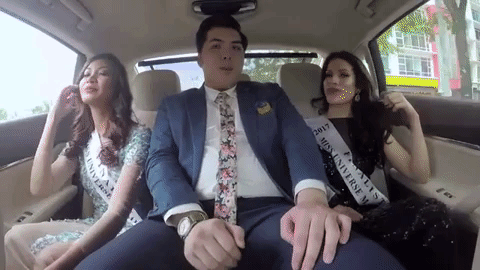 Michelle: "But this is where the gender divide comes in as well, because if you ask a male comic, you will get a male's perspective, but it's not going to be a female's voice. So that's why it's important for the girls to band together and help one another."
Joanne: "For example, if we talk about menstruation, I don't think the boys can help."
Shamaine: "Jen Han can. He's that equipped."
14. Their idols, and Joanne Kam Poh Poh who is the Queen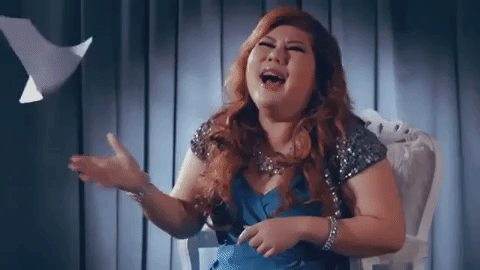 Michelle: "UK comedian Bill Bailey inspired me to make people laugh. Also, Joanne. Over the years, I've always struggled with concept of acting like a girl, and she basically showed me that it was okay to be out and loud about things that you faced in the real world."
Shamaine: "I started sketch and improv comedy first, so Tina Fey would be the person that I look up to. But for stand-up, it's definitely people like Joanne, Amy Schumer, and Margaret Cho who are just unapologetically themselves."
Farah: "I also started out as a sketch comedian. So definitely Tina Fey and Amy Poehler, as well as the whole group from SNL."
Nuha: "My whole world shifted after seeing Joanne and Shamaine's stand-ups! It took me a few years to work up the nerve, but now I'm doing it as well. " 
Shaq: "There are a lot of female comedians that I look up to, like Marina Franklin. So After seeing how talentedly funny they are, I'm inspired to do what they do and make people laugh. That's on international level, but for local level, Joanne Kam is definitely my goal."
Filzah: "I got interested in stand-up when I saw a show at Istana Budaya a few year ago. But I didn't really understand the concept back then, and I was scared. But after seeing more Malay-speaking people doing stand-up, such as Rayza Mukmin, then I decided to give it a try."
15. Their advice to women (and people) taking up comedy
Michelle: "No, don't do it. I don't need any more competition. Just kidding, I would encourage everyone to try comedy regardless of their gender. We need more funny people in the world."
Shamaine: "We need more funny people in this country because comedy talks about the truth. It is basically the safest way to dish out the truth."
Michelle: "Yes. If you wanna tell people the truth, you make them laugh otherwise they're gonna kill you."
Nuha: "I go around encouraging everyone from my female grab drivers to my friends. There are so few women in the comedy community but there are so much variety among them. So I want more female voices in the scene so that they can bring their own unique perspective."
Filzah: "For me, I would encourage the 'makcik-makcik bawang' to do stand-up. Because rather than talking bad about someone behind their back, they should do it on the stage instead."
LOL Fest 2018 will be taking place at the multifunction venue Jenerator, which is part of the newly renovated KL Citywalk. The 4-week long festival will kick off with Jimmy Carr, hailing all the way from the UK with his 'Best of Ultimate' and closing the whole run would be none other than Malaysia's queen of comedy – Joanne Kam Poh Poh, where she will end her own national La La Lian nationwide tour in KL..
Other acts include award-winning comedian magician, Jarred Fell, and renown comedian magician juggler, Nick Nickolas alongside James Bustar who brings us family friendly acts. Welcoming our neighbours, Sharul Channa who's well known for her "Aunty Sunita" and the hilarious Hirzi who will team up with the OG Malaysian improv group, AIIA. And not forgetting our homegrown names such as Douglas Lim and Kuah Jenhan.
Visit lolfest.my for more info.
What's your Reaction?