Malaysia is a conservative country that rejects the LGBT (lesbian, gay, bisexual, and transgender) rights as it goes against the Islam teachings (and not to mention, this is a Muslim country).
But perhaps, due to the modern-day era where many countries around the world have begun to embrace and acknowledge the existence of the LGBT community, our local society today too has been more accepting towards them, seeing as more individuals have taken a public stand in support of the minority.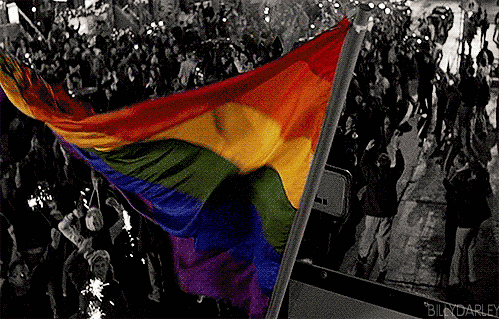 Although being an LGBT person is still considered a crime in Malaysia, in recent years, we see that many people have bravely (some quietly) come out of the closet to stand up for their rights and live their lives according to their authentic self. Most of them are activists and advocates, but some of them have become so well-known (mostly due to controversies) that they are now celebrities in their own right!
Here are 6 famous controversial LGBT celebrities in Malaysia that we know.
(Note: Some of the people on this list never openly admitted that they are an LGBT person, but they are included in the list due to the ambiguity of their genders and how the society labels them)
1. Nur Sajat
Cosmetic millionaire-turned-singer Nur Sajat is probably one of the most talk-about persons in Malaysia this year thanks to her hotly debated gender identity.
Sajat has never admitted that she's a transgender. She even went to many lengths to prove that she is indeed a woman. Nevertheless, she reportedly participated in Miss International Queen 2013 in Thailand and won the Best Talent award, Pattaya Mail reports. The competition is the world's largest and most prestigious beauty pageant for transgender women.
After many urges from the people, JAKIM decided to investigate Sajat's case, and recently in February, they finally confirmed that the entrepreneur is actually a hermaphrodite, which means a person with both male and female sex organs.
In an interview with InTrend last year, Sajat admitted that she was a hermaphrodite raised as a man, but after her parents noticed that her behaviour and personality seem more feminine and female-like, they decided to rename her as a girl. Nur Sajat was previously in a relationship with fitness trainer Coach Yin.
2. Safiey Illias
Safiey Illias is another controversial transgender figure in Malaysia who made her name in 2016 after announcing that she will return to being a man – and she did. During that time, Safiey went through surgery to remove her breast transplants and was very committed to becoming a man again. But her commitment didn't last long as she was immediately seen donning female attire a few months after her gender change.
According to The Level, the businesswoman claimed that she is "too tired" of people's expectation who still criticised her even when she was a man. Taking that into consideration, she felt that it was best to live her life as she sees fits and be happy that way.
Safiey never denies that she is a transgender. Many times, she has posted photos of when she was a man on her Instagram. Although she has returned to being a woman again, she expressed that she hopes in the future she will have a stronger will to return back to the right path.
3. Jessie Chung
Sarawakian Jessie Chung is a certified doctor-turned singer and is also believed to be the first transgender to be married in a "same-sex" union. Born as Jeffrey Chung , Jessie had her sex change surgery done in 2003 and married Joshua Beh in 2005, Says reports.
Despite having her sex change before her marriage, the marriage is still deemed as illegal as Malaysian laws do not allow its citizens to change their gender in their identity cards, which means that she is still recognised as a male in the country.
Since Jessie is one of the first and earliest transgender to commit in a same-sex relationship in Malaysia, she has been constantly discriminated by the people of her country. Despite that, Jessie soldiered through the storm and continues to stay true to herself. She is now happily married to Joshua for more than 10 years.
"I seem to have won more friends after I changed to Jessie. I think that's partly because many people are just curious about me and want to find out more about me. They came to me and eventually, we became friends. I look upon it as a bonus," Jessie told Borneo Post in 2016.
According to her blog, Jessie holds a doctor of medicine degree (M.D.) in Clinical Chinese and Western Integrative Medicine – Oncology from Guangzhou University of Chinese Medicine. Apart from being an artist, she is also a Wushu practitioner, author, and entrepreneur. She is currently certified as a naturopathic physician by the American Naturopathic Medical Certification Board.
4. Shelah
Behind the curtains, he is Edwin Sumun, but on stage he becomes the fabulous drag queen Shelah! Edwin has been openly known by many to be a gay person. On Where Love Is Illegal site, the performer admitted that he has battled with his identity with his family and the people he meets.
"My parents raised me well. To be fair, to be tough and to always enjoy myself. I've always done what I think was given to means to give back to whoever wants it. Positive living I guess. To be the best I was meant to be and to share that being. It's difficult to just be. Society says one thing, your heart says another and then your head has other ideas," he shared to the portal.
Many times, Edwin would share the message of acceptance and celebration of sexual diversity on stage as Shelah. He is also one of the committee members of LGBT movement/collective, Seksualiti Merdeka, which was also an annual and the country's sexuality rights festival that started in 2008 but was banned in 2011 after being labelled as "The Sex Club" by politicians and the media.
5. Elaine Lye
She was born as a woman, identified herself as a woman, and grew up as a woman, but intentionally changed her physique into that of a man. El Lye (formerly, Elaine Lye) is a fitness trainer, bodybuilder and the owner of the Muszle Warrior gym.
Due to the obsession with fitness and gym training, El has been taking in anabolic steroids that are known to have side effects such as pattern baldness, acne, lowering of the voice, increased facial hair growth, and breast atrophy in women. El also takes testosterone injections to achieve her muscular body.
According to IBT, El never gone through any sex change surgeries, but she did have a breast reduction surgery performed on her.
Many false rumours reported that El is a woman at heart who yearns for a man's love, but in an interview with A1 Tomorrow, El denies the rumours and firmly states that she prefers women. She is now happily married to her wife for 4 years.
6. Riz Ulala
Riz Ulala is a rising Malaysian transgender from Sabah whose beauty has been compared to both Sajat and Safiey Illias. Many netizens praise Lala for her looks which doesn't seem to change much compared to when she was a guy.
As a guy, Lala had a pretty boy face and many people felt that it was such a shame that she changed her sex to a female as she looked absolutely handsome as a male. It has been reported that Lala did her surgery in Thailand, and she never hides the fact that she used to be a guy. She even shares plenty of her old photos before her sex change on her Instagram.
https://www.instagram.com/p/BsqGAF7AptU/
Many netizens dubbed Lala as the prettiest transgender in Malaysia and most of them seem to have taken a liking to her as she dares to boldly admit that she is not a real woman, Lobak Merah reports.
Do you know of any famous LGBT figures from the local scene? Share them with us in the comments below.
Follow us on Instagram, Facebook or Telegram for more updates and breaking news.