Plain ol' parties just aren't fun anymore! What do we mean? Well, if you're a party freak, then this will probably make sense to you. The days of ruined living rooms covered in dirty cups, sticky spills, and embarrassing mirror selfies on Instagram Stories are long gone. Today, we gauge a party's level of craziness by how bizarre its theme is – and the goings-on are frequently captured in viral TikTok videos.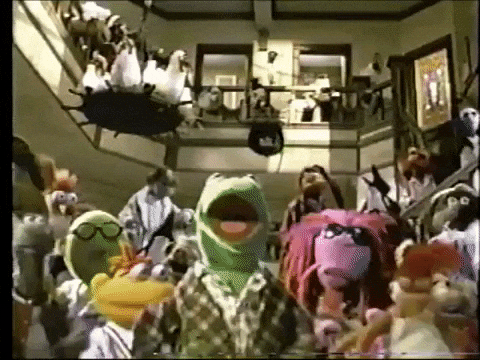 If you haven't been to a themed party since your school days, you might be initially dubious about the concept. However, there are a tons of ways to customize a party to your preferences, and improve the experience for your guests. Here are some ideas from TikTok!
ABC 
Anything But Clothes!
There's a decent probability that someone you know will host an anything-but-clothing party if you're in university. But hol' up! We're not talking nudity here. In essence, you arrive at a gathering in attire that is not customary. And most people dress up in things like warning tape, bubble wrap, tinfoil, and other materials.
TikTok user @nijaaki and her pals arrived wrapped in garbage bags, caution tape, and cash, yet still managed to appear chic. We also have @maskitmati and her group of pals who showed up in togas, beer pong, IKEA bags, and even queens of hearts and clubs. Pretty cool!
Ex-boyfriend
Ex-partner who?
Gather your besties and bust out the tonic because this is a great theme, especially for those who recently had a break up and want to celebrate it. All you have to do is mix a few concoctions and you're done. While you may wish they were made with your ex's tears, have fun creating all sorts of drinks to best describe your toxic ex.
@boysworld

this is ur sign to host one with ur friends ! 🍸
Meme
Everyone has got to have a favourite meme (don't tell us you don't!). And thanks to @kelsey.petty, now you and your friends can imitate the image, motion picture, or GIF that always makes you cry and laugh. This theme works great for regular parties, birthdays and even festive seasons like Christmas. Here are a few ways to do it:
What's Your Red Flag? 
It's time to throw a red flag-themed party and embrace your own red flags. And if you're perfect in every manner and lack any, you can get ideas from videos on TikTok. Possible costume suggestions include allowing others to take advantage of you, being an enabler, and going above and beyond to please others – not that you have any knowledge of any of those things, of course.
Song Title
You have a favourite song, don't you? So, what better way than to show up at a party dressed as your favourite song or song title!
TikTok user @onlyglori and their friends showcased their favourite music and personal flair. You can be as imaginative with how you want your interpretations to be.
First Letter Of Your Name
You can do this two ways: dress at it or bring an item.
@c_wilbs' first-letter-of-your-name party seems like a success given the diversity of guests, who ranged from common individuals like mimes and lunch ladies, to well-known characters like Mario and Shrek. You'll just need to utilize the first letter of your first name to help inspire a costume concept. If dressing up is hard, then you can always go for option two, which is bringing a food item that starts with the first letter of your name.
Multiple Themes
We know, we know! Sometimes, picking just one theme seems boring. But what if we told you that you CAN combines multiple themes into one party? You read that right. A highly hectic 20th birthday party was the result when @Puddytart told each of their guest to arrive dressed as a different theme. It saves you the headache of just following a particular theme for your party.
Follow us on Instagram, Facebook or Telegram for more updates and breaking news.