No one likes to be called 'clingy'. But, when you're in love, especially in the early stages, every interaction can be a dopamine boost. While it's most likely unintentional, and in most situations you 'just can't help it', acting clingy towards your significant other is not always an attractive trait. It can even do more harm than good in your relationship.
For many, clinginess stems from anxiety and the fear of abandonment. It interferes with the simple pleasures that come with a relationship, and can make the one who's being clung to feel overwhelmed. Clinginess can also be due to insecurity, self-doubt and a lack of confidence in a relationship. And for folks with attachment issues, the idea of being alone can be unbearable, so they cling on to their partners, friends, and family in an effort to avoid feelings of loneliness. Here are some tips on how you can stop being clingy and start enjoying everything your relationship has to offer:
Find Out The Root Of The Problem
Like everything else, there's always something more underneath the surface. Try to understand why you feel the need to cling on to that person. Your mental health is yours to take care of, so learn to manage your anxiety on your own. The first thing to do is to admit and accept that you're displaying these patterns of insecurity in your relationship. Chances are, if you feel anxiety in a relationship, and you're clingy, you probably have an anxious attachment style. Hence, surround yourself with people who are OK with providing you reassurance, and make sure to BELIEVE your partner when they do! It's okay to ask for reassurance, but you have to learn to give yourself reassurance too.
Identify Clingy Behaviours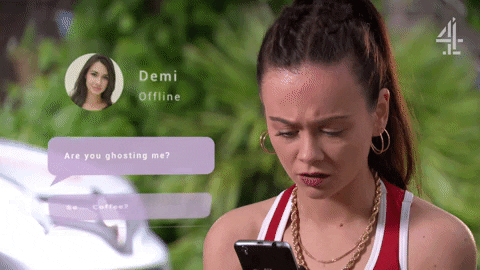 There is no shame in admitting you are clingy because there are always valid reasons as to why you are. Recognizing how clinginess can be unhealthy is the first step towards taking responsibility for it! Common clingy habits include: tagging along everywhere with your partner, asking prying questions, obsessing over your partner texting back, isolating yourself from other people to make time only for your partner, investigating their whereabouts, getting angry when they choose an activity without you, and sacrificing your happiness for theirs. Once you identify what needs to change, it will be an easier path to healing ahead.
Take Small Risks To Build Trust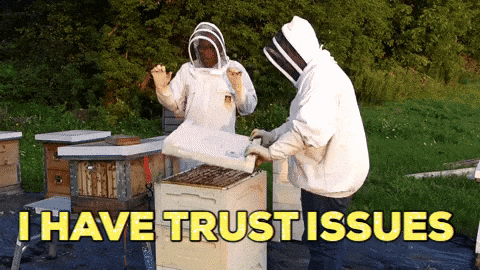 Taking small risks is a crucial part of the healing process. You have to allow people in, and trust that they will show up for you. Being vulnerable is scary for many people, but it goes a long way in your relationship. It means trusting your partner enough to: Go about their day without you checking in, be in contact with former partners (only when it's necessary) without jealousy, make decisions on your behalf without feeling a loss of power, and meet new people without you worrying about it. Just take some baby steps and you can start healing from your anxious attachment style.
Put Down Your Phone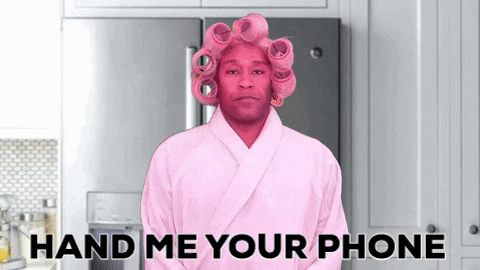 Back then, it was a lot easier to be not-clingy. Phone calls weren't as accessible and there was no email or social media, so couples would only catch up when they saw each other. Now, clingy behaviours like checking your phones for their texts will only feed into your obsession. Instead of letting your partner enjoy their downtime to focus on work, you seek attention from them by calling, texting, or bombarding them with photos or a funny reel you saw on IG. While it's fine to send a text from time to time, the endless back-and-forth text conversations would eliminate sharing anything new with your partner in real life. The less attention you pay to your phone, and whether your boo has texted you back, the more time you have to pay attention to the activities and people around you.
Learn To Enjoy Being Alone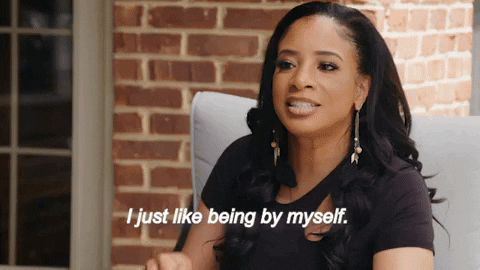 Do whatever makes you happy and keeps you occupied so you don't have to rely on your partner for your own identity. For starters, you can start doing activities that you wouldn't be able to do if your partner was around – this might trick you into appreciating alone time. This can be going to see a film you've wanted to see, but they don't, or doing an activity you enjoy but they don't. But, this doesn't mean that you shouldn't interact with your partner. In fact, keeping your correspondence and hangouts to a time and frequency that the both of you are comfortable with will only improve your relationship.
Create & Follow Boundaries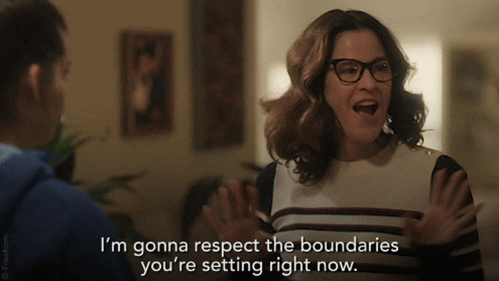 Set up some "rules" of interacting in your relationships. People who are clingy often cross their own boundaries as well as the people they care about. That's why setting clear boundaries, like how much you communicate (texting, calling, in-person), how much you see each other, when you need alone time, and how you interact with each other is crucial for defining a healthy relationship. For example, you can set a boundary where you only see each other once a week, on Saturdays. Once you've established this rule, you should be less clingy, since you won't constantly be waiting for the next time to see them!
Follow us on Instagram, Facebook or Telegram for more updates and breaking news.