Oh look, Leonardo DiCaprio is dating yet another woman who's way too young for him – a 19-year-old Israeli model named Eden Polani. But this time, the running joke of him only dating models under the age of 25 doesn't seem so funny anymore. Huge age gaps in relationships aren't a new concept. Chances are, you've most likely encountered a couple with a big age gap, whether it's online or IRL. Most of the time, there's no problem in dating a person who's older than you – in fact, many successful relationships come in age gaps. But there's a difference between dating someone who's 10 years older than you in your thirties, and say, someone whose age ends in "-teen" dating someone in their 30s.
While age gaps in relationships have become more acceptable in today's society, and many experts believe that people are more open to the idea of couples who are many years apart, others argue that young people are actually becoming more disapproving of mixed-age love than ever before. So when does an age gap relationship become problematic? And why are some acceptable? Let's discuss.
Celebrity Relationships
Celebs are no stranger to age gap relationships, and there's likely already a few examples you can think of. To put things into perspective, we're gonna be focusing on 2 celeb couples who are many years apart: Blake Lively and Ryan Reynolds (11-year age gap), and Billie Eilish and Jesse Rutherford (10-year age gap). As you can see, both couples have around the same age difference, but why is one so celebrated and the other scrutinized?
For one, when Blake Lively and Ryan Reynolds first got together, Blake was in her mid-twenties, and Ryan in his mid-thirties. She just got out of a relationship with former Gossip Girl co-star Penn Badgley, while he filed for divorce with ex-wife Scarlett Johansson. While Blake was only a few years older than Billie Eilish when she got together with her partner, there is a matter of emotional maturity as well as experience that should be considered. Blake Lively has dated multiple men before (including Leonardo DiCaprio, unsurprisingly), so she does have more lived experience. But of course, we should factor in the fact that when their relationship was announced 10 years ago, huge age-gaps weren't as stigmatized as compared to now.
On the other hand, Billie Eilish met Jesse Rutherford when she was 16, and he was 27, and got together when she was 20, and he was 31. One of the reasons why their relationship caused so much controversy was their dynamic before they got together. Billie Eilish has openly talked about how she was the biggest fan of Jesse Rutherford, the lead singer of The Neighbourhood, since she was twelve. When they met, she was still underage, and he was already in his late-twenties. Hence, there is a power imbalance within the relationship, not just because he has more lived experience compared to Billie, but also her idolization of Jesse Rutherford as a celebrity since she was young.
Why Do Women Date Much Older Men?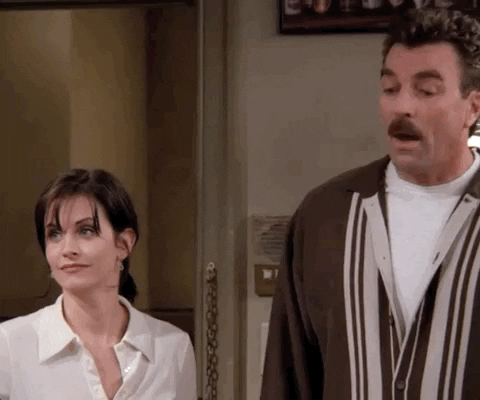 While there are some instances of a much older woman dating a younger guy (e.g. Aaron Taylor-Johnson and Sam Taylor-Johnson, 23-year age gap), most of them involve an older man dating a younger woman. But why? Do women intentionally seek out much older men to date? Youth is considered a negative trait in men, in contrast to women, where age is negative for a woman. This can be seen in our normal discourse in dating, where someone says "BUT, he's younger", even if it's only a one to three-year difference.
But apart from societal standards that push young women to pursue older men, there're also some "benefits" in dating older men. For many, dating an older guy means he has more experience, making them seem more competent in romantic relationships. Besides, older men are more mature, and are seen as more able to "handle" a woman and their needs. But as you can see, all the things that are seen as the "pros" of dating older men, are the things that create a power imbalance in a relationship. Since the older partner holds a more "stable" position in life, the younger counterpart may end up feeling like they are obligated to "return the favour".
For many relationships, as you grow emotionally closer, one person may also become dependent on the older partner, which can give rise to a fear of abandonment. This is because they may worry that the older partner would leave them if they are no longer mature enough for the man, since he is perceived as much more stable and mature.
Why Do Men Date Much Younger Women?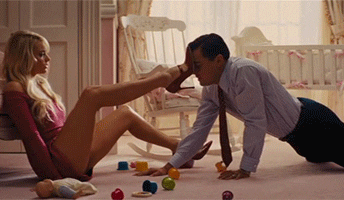 Ever wondered why some men would only ever date younger women? To quote Taylor Swift, "I'll get older but your lovers stay my age," One of the possible reasons for this is since they are seen as the "more experienced partner" in the relationship, young women would often look up to them or look to them for guidance, giving them an ego boost. When an older guy gets a younger girl, it reassures them that they are still desirable, and that they could still enjoy the things they did when they were younger. And of course, there's the obvious reason that is rooted in misogyny: Youthfulness is associated with beauty, and younger women are regarded as more able to fulfill a man's sexual desires. It all stems from the myth that "When women reach the age of 30, their body is no longer desirable, and they start to lose their sexuality", which is completely false.
All in all, while there are many gray areas when it comes to age gaps in relationships and how each person defines "an inappropriate relationship", there's no denying the obvious power imbalance in these relationships.
What do you think of relationships with huge age gaps?
Follow us on Instagram, Facebook or Telegram for more updates and breaking news.