We've all gone through different phases in our lives. Maybe you tried to be "That Girl", drinking smoothies, getting cute athleisure, reading more books; or the "Hot Girl Summer", like going to parties, wearing whatever you want, and living your best life during the summer. But TikTok is now embracing a new era, and we're all entering the dark side.
Introducing the internet's latest obsession – the "villain era". And no, we're not talking about the villains you see in Disney movies, or being a mean person and being unkind to the people around you. This one's for the people pleasers; the ones who always put the needs of others over their own. The villain era is about putting YOURSELF first, setting boundaries, and living your life authentically rather than curating it. It's about reclaiming your power, even if it means others might view you as the bad guy. Best thing about it is, anyone can become a villain.
How To Enter Your Villain Era
Setting Boundaries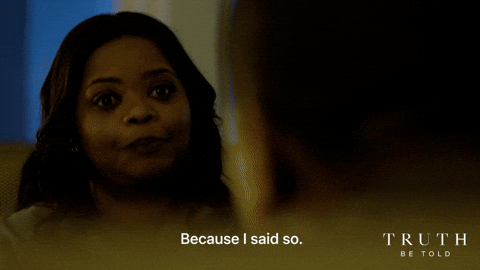 We all love to talk about setting boundaries, but how many of us actually do it? It can be difficult setting your boundaries, especially if you're used to people-pleasing and keeping the peace. Setting boundaries means you're telling people how to treat you, and naturally, some would not be happy about it. But one thing that you should keep in mind is that the only people who'll get mad at you for setting boundaries aren't worth your time anyways.
To start the ball rolling, the first thing to do is to look at your relationships. Find out who uplifts you, and makes you feel energized after hanging out with them, and who mentally drains you, and always puts you down. You do not have to feel sorry for getting rid of people who no longer serve you. Then, find our where you are compromising your values in the name of empathy. Are you staying because you want to, or because you want to please others? Most importantly, don't make excuses for the people who treat you poorly!
Get Your Sh*t Together
Prioritizing yourself also means getting your life together. Actually complete the things you've been putting off; indulge in whatever interests you have, and actually see them through; tick off every anxiety-inducing task. If you want to enter your villain era and live unapologetically, you have to start taking action to actively change your life. It's time to face the demons!
Taking care of these little tasks can free up so much space in your head for more energy and creativity, and you're gonna feel so much better after doing it. This is because when you tell yourself that you're gonna do something, and you actually achieve it, it builds up your self-confidence, and that's a big W for everyone!
Self Care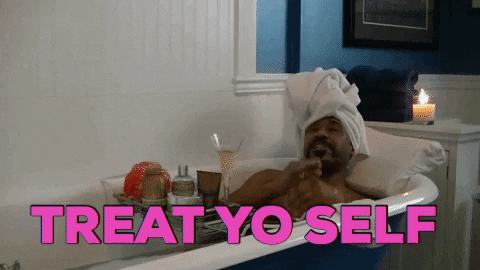 Taking care of yourself and making sure your own needs are met is crucial. People-pleasers often try to fulfill the needs of others before their own needs. In this era, we're gonna start taking care of our body, and our mental health. Give yourself a spa night, workout, eat nourishing foods, pay attention to your body, and anything that will make you feel good in your own skin. Besides, don't stop yourself from doing whatever feels good – do your hair, do your nails, give yourself an entirely new look!
Aesthetics
Here comes the fun part – crafting your character. What does your villain era look like? Many fashion lovers on TikTok have been giving their own interpretation of this era in fashion. Since your villain era is all about reclaiming your power and rebellion, your aesthetics should be a strong representation of this! You probably remember Taylor Swift's "Reputation" era, where she embodied a darker and edgier style, just like a villain era style. There are many ways to get revenge on someone, but there's no better (or sexier) way than dressing for revenge.
Incorporate darker colours and edgy elements into your villain look. But of course, everyone has their own interpretation of the concept, it's all about dressing in anything that makes you feel like your baddest self! Let the fashion do the talking as you stomp on all the people who've mistreated you or undervalued you in your black platform boots.
Need some inspo? Here's how the peeps over at TikTok have interpreted their villain era:
@madibwebb

outfit at the end is what I'm wearing to go end someone's existence
Follow us on Instagram, Facebook or Telegram for more updates and breaking news.