Red angpao, mandarin oranges, paper lanterns, new clothes, delicious food and… nosy relatives?
Chinese New Year is one of the holidays that emphasises the value of family. But though some of us relish the opportunity to visit with family during festive occasions, others dread the prospect of spending time with nosy relatives who want to pry into your life. Whether they're asking about marriage, having kids or earnings, it can be incredibly unpleasant to handle or brush off their inappropriate – and persistent – inquiries.
Rather than just worrying about it, why not prepare evasive, but clever and witty responses? How? Well, we've got 7 creative ideas on how to respond to the most frequent inquiries from nosy family members that are sure to stump them. Of course, answer at your own risk – and try to play nice with them oldies, yeah?
"Still Single Ha?"
Everyone is always so curious about your romantic relationship, especially family members. If you already have a companion, you can simply smile awkwardly. If not, you'll try to make a run for it. If all this annoys you, you can try answers like: "I'm a nun and married to the Lord" or "You know I'm queer, right?". For added fun, download a photo from Pinterest or iStock and say you're in a long-term relationship with an overseas ang moh. This will definitely shock them and stop them from asking such questions the next time. A more savage response? Just say you're afraid your relationship might end up like theirs (if it's that bad, la!).
"When You Getting Married Ha?"
This one is abhorrent to us, and we know you feel the same way. Despite the fact that you have been dating for what seems like a lifetime, you're still taking your time. Plus, marriage isn't a fairytale. You need money and a lifetime commitment to get married, and of course, your aunts or uncles won't be paying for it. Here's how you can tackle this question: "Whenever you stop asking" or "When you're ready to sponsor".
"When You Planning To Have Children?"
You just got married and they expect you to have kids instantly. You still can't escape the firing squad even if you've made it past marriage. Your family members will probably be clamoring to know when you're expecting, and if you already have one or two children, they might even ask when you're going to have more. If you're newly-married and still unsure about your family plan, just say: "I've got a baby – my hubby here does everything except poop his pants!" or "If I have more kids, you want to babysit them?".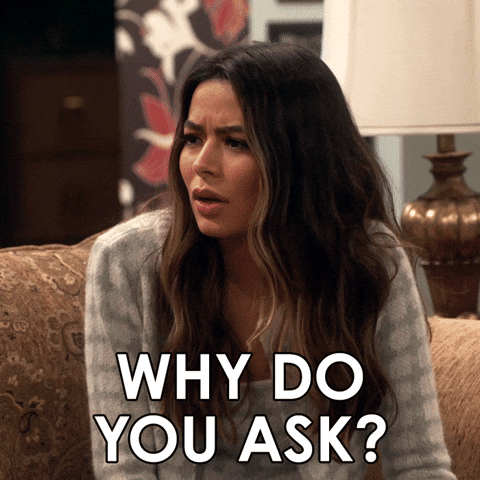 "Why So Skinny/Fat" 
They only see you like once or twice a year, but they always body shame you. Answering this question is tricky, because you're never sure whether to answer yes or no. If you answer "no", your relative would argue that you have put on weight. If you answer "yes", they'll make remarks about how overweight you are, so either way, it's a lose-lose situation.
But seriously – whether you've gained weight or lost it, be proud of that body of yours. Nobody, not even those nosy aunts/uncles have the right to body shame you. You can avoid this question by asking them the same question: "Did you gain weight? You look slightly more chubby than before". If it's about you losing weight, you can say: "I'm waiting for you to feed me" or "I don't want to get fat like you know who *awkward cough*".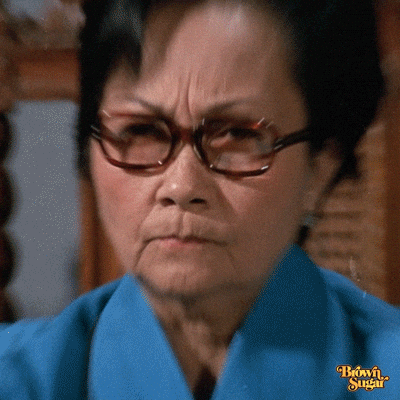 "Why Don't You Be Like Your Cousin?" 
Some family members simply like comparing you to your siblings and perhaps to your long-lost cousins. Despite the fact that it's completely wrong to compare people in this way, you can be sure that comparisons like this will continue in many families, since rival aunts can't help but compare their children's accomplishments with yours. When faced with such a situation, just straight up say: "I'm limited edition" or get Buddha quotes to cut the convo.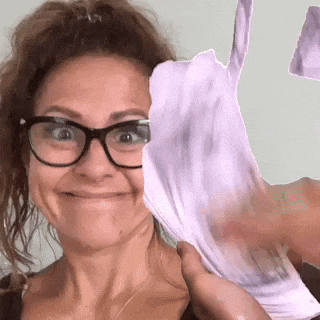 "How Much Are You Earning?"
Let's face it: You can get questioned about this at any time of the year, but it happens more frequently around Chinese New Year. Family members enjoy comparing you to your peers (their sons, daughters, and friends' kids), and they could enquire about your wage, which is far too private to share. But seriously – why do they care how much you earn? At least you're earning something.
If it were up to us, we'd respond with: "Not enough, can I have extra angpao?". But if you wanna play nice, just say you earn in the thousands, with one decimal point and two zeros after that.
"Why No Better Job?"
If you're a doctor, lawyer or businessman or woman, you'll get through this situation. But if you're anything other than that, it's gonna get hard. A job is a job despite how much you earn, and most people are thankful for having a job, especially during the current global economic instability. To zip up the lips of your nosy relatives, just express how much you love your job and the benefits you get from it. Say things like good pay, free travel, incentives, insurance and more. This will make it harder for them to believe you, because sometimes, they only believe you get the best stuff from "high class" jobs. You can add that you have a balanced and peaceful life with this job, as you always have ample free time. It'll probably make them wonder why their own kids have no time for them and are always busy. Got the point?
Follow us on Instagram, Facebook or Telegram for more updates and breaking news.