"You must get straight A's", "When I die then you'll know", or "You are too young to understand, just listen to me". There's definitely more from where that came from.
If you were born and raised in an Asian family, you've undoubtedly heard all of these phrases before, and frequently. We all know that parents love their children, but we can't help but observe that Asian and non-Asian parents have different ideas when it comes to raising their children. The thing with Asian parents is that they tend to put on unnecessary burdens and expectations on their offspring. They are overly intrusive. They have irrational regulations. They talk down to you and establish absurd standards. Perhaps it doesn't only stop during childhood.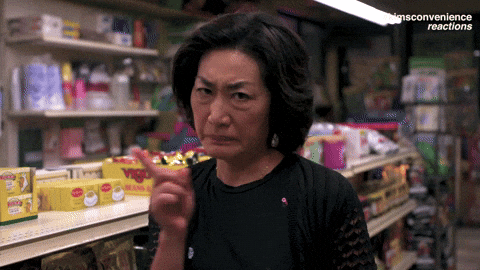 Asian parents constantly put pressure on their children in the name of love. They think everything they do is best for us, but in reality, they fail to recognize the needs or passions of their child. Most of us can relate to this and know how it impacts a child's mental health. We've outlined some #AsianPeopleProblems that need attention. And if you're Asian, you know where we're going with this.
Education Pressure
If there's anything besides the professions of lawyer, doctor or engineer, THEY DON'T WANT IT FOR YOU!
It's a common saying among Middle Easterners, South Asians and East Asians that if you don't work in one of the three professions stated, your parents will view you as a failure. If you're Asian, you probably already know that they believe every child has the same potential intellectually. They therefore presume that every child has the same level of intellectual capacity. Asian parents don't take into account things like linguistic proficiency, logic, aesthetics, spatial intelligence, creative intelligence, interpersonal intelligence, or intrapersonal intelligence as a result.
Instead of being forced to follow what their parents believe is best for them, children should have the opportunity to pursue a career that interests them, because only you have a true understanding of who you are. Parents need to be aware that not all children are intelligent in the same ways. While some children are built for sports, others are built for science. You must ascertain what is in their best interests or what they are skilled at, and assist in developing it. They will only detest what they do if you force them to, or worse, they will despise you!
Emotional Blackmail
"If you don't get an A, you'll be shipped to a boarding school" or "I gave you so much, can't you do just this much for me"?
Ever heard these phrases? If you're Asian, of course you have! What's up with Asian parents and blackmailing, really? As kids, you need to stop falling into this trap. A parent has a DUTY to meet their child's needs, including those for food, clothes, and education. It is awful, though, if they are so toxic as to want you to continually change and adapt in order to be the ideal daughter or son.
It's great that our parents invest the time and money in our education, but that doesn't give them the right to control every aspect of our lives. And by "every single thing," we also mean marriage. Children are expected to develop a sense of individualism as they grow up and learn more about the outside world. Avoid trying to convince them that reputation is everything when it isn't. As parents, don't threaten children into doing things your way if they've made the decision to try something reasonable.
Mental Health Ain't A Thing
Stressed? Depressed? Anxious?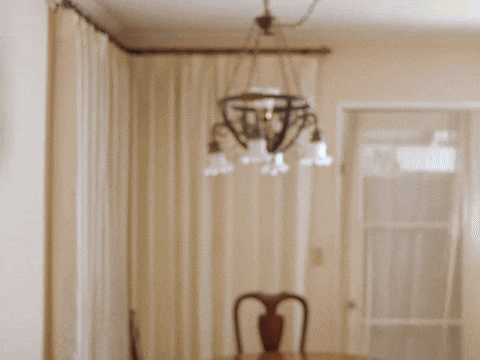 We're not kidding when we say this. There is no such thing as stress, depression, or any other mental health issues in Asian families. When you tell your parents or other family members that you are having mental health problems, they will immediately dismiss you and say things like, "Ya lah, always use your phone" or "haiyaaa… just sleep it off lah." Does this sound familiar?
The sad truth is, despite being responsible for helping you stand up again, they'll be completely ignorant. Parents, please don't push your children away if they ever talk to you about being stressed out or depressed. Instead, engage with them and lend a hand. Neglecting them will only result in worst-case consequences.
Trust Issues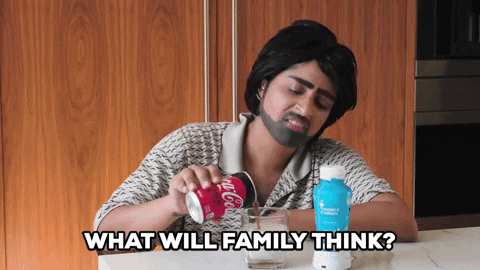 They can trust the next-door neighbour, but never you. We get it. Children, especially those raised in Asian families, occasionally lie their way out of trouble. However, the key thing is that we don't intentionally lie. We lie because there is no trust, and the outcome is usually dramatic. First and foremost, parents should just let their children explore the outside world. Most of us are of an age where we can make choices. Additionally, being overly protective won't help children deal with reality. What if they have to do it alone one day but are unable to?
To be honest, children only want their parents' support, be it in a good or bad situation. Parents need to concentrate on building their children's trust even if we know they are doing their best to protect us. Parents should reassure their children that they will always be there for them if things don't work out.
Never About Sex
Sex is the devil. Asian parents don't speak to or even educate us about sex. This is just another element fueling the increase in sex crimes. It's crucial to instill respect for women in males. It is important to educate daughters and teach them the difference between appropriate and inappropriate touch. Sex is not bad and eventually, children would get to the point of knowing all about it. Therefore, why not take the initiative to teach your children a little bit rather than ignoring the subject? In reality, parents are the best ones to explain sex to their children rather than teachers or peers. After all, you're not teaching kids sex positions; rather, you're keeping them aware at all times.
Marriage Pressure
The minute you turn 21, they're already talking about getting you hitched. Be it men or women, when you reach a certain age, there's always this pressure to get married. Marriage is often the goal that Asian parents have for their children. Even if you're a PhD holder or hold the highest position in your company, your parents would frequently remind you that getting married is still on your life's to-do list.
To make you feel that pressure, they'll casually comment on how lovely it is that your cousin, who's your age, is not just married but also pregnant. They might even pair you up with their friend's kid who happens to be single. And they'll mention stories of how your sister and her husband met in an effort to get your attention. And we understand your frustration because that they think your single existence is somehow less valuable than a married one. This kind of pressure could lead to stress and anxiety.
Every individual has a different opinion. Some are not interested in marriage. Some would eventually plan to get married but only when they're ready. Whatever their choice is, it should be respected. Getting married isn't a golden trophy. You can say it's an achievement or a lifetime of happiness. We think that parents shouldn't put this pressure on their children. If they're open to taking that step, good for them. But if your children are not ready, avoid talking or pushing them into the marriage box.
Follow us on Instagram, Facebook or Telegram for more updates and breaking news.