As the holidays drift by, one's head must be buzzing with locations to travel to. Why not take a visit to Asia's answer to Las Vegas; the glorious party city of Macao. Known for their world-class entertainment and skyscrapers, the glitz and glam of Macao is not easy to forget.
The city's cultural hybrid between its original Portuguese background to its current Chinese influence also adds to its uniqueness. Sounds pretty enticing, huh? Let's get into why you should #ExperienceMacao on WeGo, the travel app for all your needs.
1. Bungee Jumping
If bungee jumping has always been on your bucket list, why not go big and take a plunge from one of the highest points in the world? Macao holds the Guinness World Record for the highest commercial bungee jumping, which goes to show how legit it is! Standing at 233 metres high, a special cord and safety method were developed just for this extreme sport. So what do you say, ready for a leap of faith?
2. Visiting Chapel of Our Lady of Guia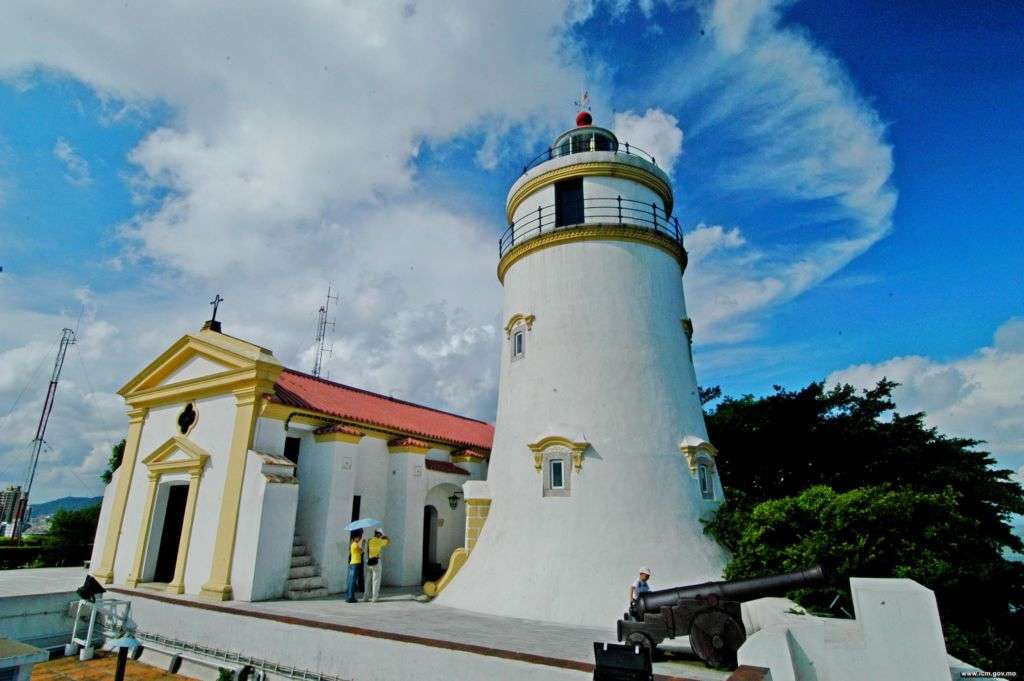 Not up for thrill rides? Get cultured for a change and drop by the Chapel of Our Lady of Guia to truly understand Macao's Portuguese roots. Originally built in 1622, the structure is a testament to time as it retains almost 100% of its original Portuguese and Chinese designs! If this intrigues you, fret not about how to get to your destination; as the chapel is accessible by cable car from Macao's biggest public park, Flora Gardens!
3. Macao International Parade

One of the most exciting events held in December. It's also dubbed the 'Mardi Gras of Asia' due to its colourful celebrations. The parade is held to celebrate Macao's handing over to China. Held on the 20th of December every year, the parade is quite popular among locals and tourists. It even featured over 1,700 participants in 2018! The crowd paraded through the city's central streets from the Ruins of St Paul to Sai Van Lake Square. 
4. Macao Light Festival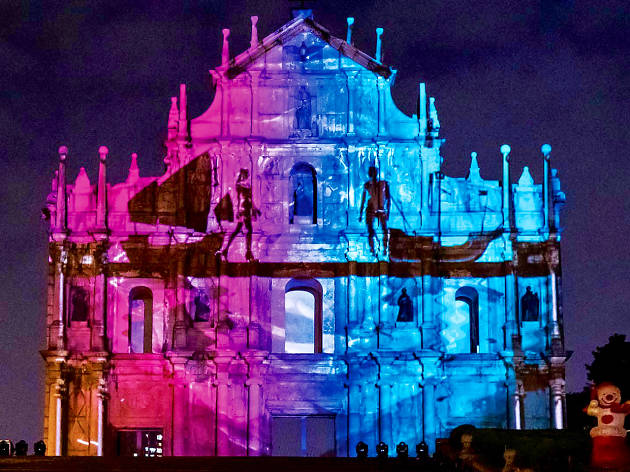 What can be more beautiful than taking a stroll in the city of a foreign country illuminated by lights? The Macao Light Festival is guaranteed to be lit, if you catch our drift! One of the most highly anticipated events, the entire city of Macao will be drenched in colour against the backdrop of a starry night sky. It's also a 2-in-1 as tourists get to experience both art installations while enjoying the view of beautiful lights! It's also the perfect place to get your outfit of the night (#OOTN for you Insta peeps!)  for those memorable moments!
5. Macao as UNESCO Creative Cities of Gastronomy 
What is a city without its food? Macao, in particular, has an interesting history to it, as it's home to one of the first 'fusion foods' –The Macanese cuisine! It's even designated as Macao's intangible heritage by UNESCO. There are tons of interesting and yummy foods to try, from their world-famous Portuguese egg tarts, their delicious Macao pork burgers, (and if you're feeling adventurous) you could give stinky tofu a try too!
6. Macao Walking Tours
One of the beauties of Macao is that because of its size—everything is within a walking distance! If city tours are your thing, check out Wego's Tour Package and take one of the Macao Walking Tours! As there are numerous historical landmarks to explore, what better way to get around the city than with an expert to explain the origins of the structures in front of you? A walking tour will really get you feeling like a local in no time, as you'll be seeing the city's hidden wonders while getting cultured!
7. Accessibility 
Macao is such an easily accessible destination, transport shouldn't be one of your worries at all! There are various entry points to get into the wonderful Macao. One of them is of course none other than the Macao Airport. However, if you want to opt for a different type of journey, there are options via land and sea! Try your luck with the frequent ferry services to explore a far-off hidden village of Macao or cross the Hong Kong – Zhuhai—Macao bridge! 
8. More festivals and events in Macao to look out for!
Asides the abundance of activities that we already stated, there's more to expect from Macao this December! Check out the official site for more information. So now all there's to do is pack your bags and head on down to your next adventure!

While you do so, you might want to check out Wego to get the best deals on travels! Wego offers the best comparisons from airlines to hotels, so get your money's worth before flying off to your dream vacation. Cheap flights from Kuala Lumpur to Macao can be found here.
The Macao Government Tourism Office is also assisting in formulating the tourism policies of Macao to improve Macao's reputation as a quality holiday destination. Visit https://www.macaotourism.gov.mo/en/ for more info.