"Doctor Strange in the Multiverse of Madness" is set to be the first "scary" movie in the Marvel Cinematic Universe.
Already, there are plenty of theories being thrown out in regards about the "Doctor Strange" sequel. The title hints that the Multiverse will impact MCU in a big way. Benedict Cumberbatch will be joined by an unexpected fellow Avenger – Elizabeth Olsen's Scarlet Witch.
Although Doctor Strange and Scarlet Witch have fought side by side against Thanos, Screen Rant suggests that Wanda could end up being an adversary rather than an ally. The title already reveals that it will focus on the Multiverse. There is a possibility that it could also dive into intense psychological trauma.
ADVERTISEMENT
Comic book fans are well aware that Scarlet Witch's powers are connected to the nature of reality itself. She's able to use "Hex Magic" and alters probabilities (e.g.: make a gun misfire) or summon "Chaos Magic" by making the impossible happen (freeze air, cause spontaneous combustion).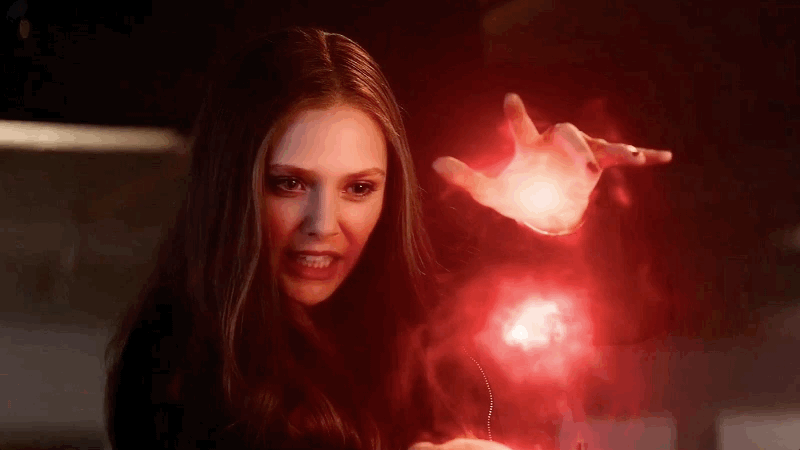 The true potential to Scarlet Witch's powers has never been charted. During the events of "House of M", she restructure reality itself and created an alternate timeline. Doctor Strange even warned the Avengers of Wanda's abilities in "Avengers #503".
"Can you understand the delicate mindset of a woman, a person, who has control over reality. It means reality controls her. Imagination becomes the enemy. Structure disappears," he explained. At one point, she also manifested her own children when she became pregnant with twins.
Olsen herself has expressed her desire of the "House of M" story arc to play out on the big screen. Is "Doctor Strange in the Multiverse of Madness" that opportunity?
Recently, fan artist Steve Ditkoesque created a fan art of the Sorcerer Supreme and Scarlet Witch confronting Dormammu – the character that appeared in the first movie. Director Scott Derrickson admitted that he initially wanted to use Nightmare but Marvel Studios boss Kevin Feige the storyline would be too complicated.
Comic Book also suggested that it's about time Galactus made his MCU debut "in a brief fight during the inter-dimensional travels". Either way, Derrickson has said that Disney+'s "WandVision" and "Doctor Strange 2" will be closely related.
ADVERTISEMENT