Marvel Studios' upcoming "The Eternals" is starting to assemble its superhero team and things are looking promising.
It seems like Kevin Feige is making good on his word to diversify the Marvel Cinematic Universe. According to reports, Marvel has been looking for "an openly gay/bisexual Asian actor" to play the character "James" (likely not the character's real name), who is "intellectual, emotional, and has a strong sense of family".
The current frontrunner for the aforementioned role is Conrad Ricamora. You may remember him for his role as Oliver on ABC's "How to Get Away with Murder". While previous superheroes such as Okoye and Valkryie has some subtextual references to their bisexuality, it wasn't obvious on the big screen.
This is the first time where Marvel will be shinning the spotlight on a queer character, which the studio has been careful in the casting process. So how did the 40-year-old actor react to the news since it hit the internet? Check it out:
Ermagerd. https://t.co/huPiTk7ist

— conrad ricamora (@conradricamora) April 17, 2019
BREAKING: South Korean actor Ma Dong-seok ("Train to Busan") has reportedly joined the cast of @MarvelStudios' THE ETERNALS! https://t.co/gX0RU8UAJn pic.twitter.com/y5TdK65Fhz

— MCU – The Direct (@MCU_Direct) April 17, 2019
In addition, South Korean actor Ma Dong-seok, also known as Don Lee, is in talks to make his American film debut in the cosmic superhero flick. He has previously acted in "Train To Busan" and "The Outlaws".
Other big names in Hollywood that are reportedly attached to "The Eternals" are Angelina Jolie (who is rumoured to be playing Sersi) and Kumail Nanjiani. The film also landed Marvel's 2nd woman director (and first Asian woman) Chloé Zhao.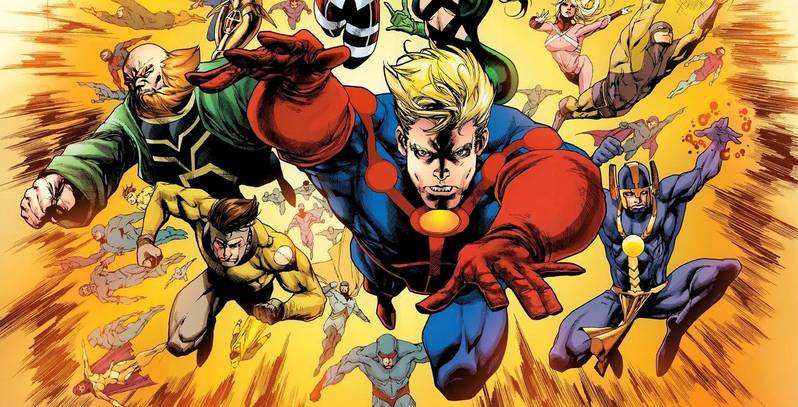 "The Eternals" is slated for release in 2020.
Sources: The Mary Sue, Comic Book Movie.
Follow us on Instagram, Facebook or Telegram for more updates and breaking news.