The appetite for superhero flicks has seen a large increase over the years; as evident by box office results.
With the rise of demands for superhero content, Marvel Studios has been working on expanding the narratives for our beloved heroes. In the near future, fans can look forward to see their favourite characters on the small screen.
It has been announced that Disney's upcoming streaming service, Disney Plus (or Disney+), is set to debut a number of superhero TV series. According to Marvel Studios CEO Kevin Feige, these superhero shows will have connections to the current, past and future of the Marvel Cinematic Universe.
"We are going to tell stories for the streaming service that we wouldn't be able to tell in a theatrical experience – a longer-form narrative, that's what comics are, it's about as long form a narrative as exists. But also maintaining that theatrical experience, which is our bread and butter, and the lines around the block, if you're lucky," he said.
Here are 10 heroes that are potentially appearing in 7 upcoming series:
1. Loki
Loki has always been a fan favourite. Since his debut in "Thor" (2011), fans have enjoyed watching the character play tricks on his counterparts and foes. Unfortunately, his brutal murder in "Infinity War", was unexpected and left fans devastated.
For the upcoming series, it was reported that series will centralise around Loki's journey throughout human history. As the trickster and shapeshifter he is known to be, fans will get to see the villain/superhero' involvement in historical events.
2. Vision and the Scarlet Witch
Vision and the Scarlet Witch is no ordinary couple. Trouble seem to follow them wherever they go. Their upcoming series, currently titled "WandaVision", will capture exactly just that.
It's rumoured to be a psychological thriller in which Scarlet Witch (also known as Wanda Maximoff) and Vision attempts to settle down in the suburbs. Unfortunately, their serenity is disturbed when Wanda tries to give Vision a soul. Aside from that, a powerful witch named Agatha Harkness is set to play the villain.
3. "The Falcon and the Winter Soldier"
Fans got to witness the two superheroes shine in "Infinity War" (2018) and "Civil War" (2016).
On screen, the following characters enjoyed bantering with each other. Fans have enjoyed their chemistry, demanding for a spin-off movie. The series is set to be a spy thriller. When actor, Sebastian Stan, was asked about the movie, he answered, "I think what you're referring to is a 1980's film that he and I will be starring in, where I'm going to have really long hair and do this (rolling up his sleeves)".
He even hinted the show to be like crime thriller, "Starsky & Hutch", and TV series "Miami Vice". It was also reported that the series (which begins filming in October) will have connections with the post-"Endgame" events of the MCU.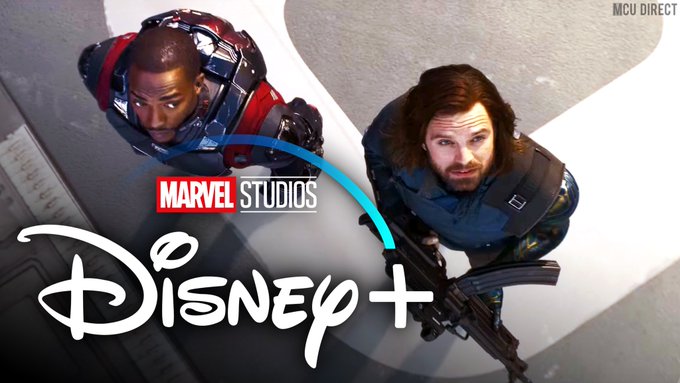 In addition, SHIELD agents, Nick Fury and Sharon Carter might have a role in it as well. Besides actor Daniel Bruhl, actress Emily Van Camp might also be in it. Last we heard, Kari Skogland is expected to direct the 6-episode mini series, which will reportedly premiere in August 2020.
4. Nick Fury
There have been rumours about Marvel's plans for a Nick Fury's spinoff. Although, actor Samuel L. Jackson has shot down the rumour, saying, "Nobody's asked me yet, but we'll see."
Jackson has a reputation of distracting fans to avoid releasing spoilers. For instance, Jackson has famously been known for joking about Captain Marvel's ability to time travel (It's not true). His purpose for doing so was to mess with fans.
5. Rocket & Groot
"I am Groot!"
"Guardians of the Galaxy" (2014) brought a number of fan-favourites alive on screen. One pair in particular would be Rocket and Groot. Disney+ might have taken notice of this. Following reports by That Hashtag Show, Feige has pitched to further explore the chemistry between the two characters for a TV series.
6. Lady Sif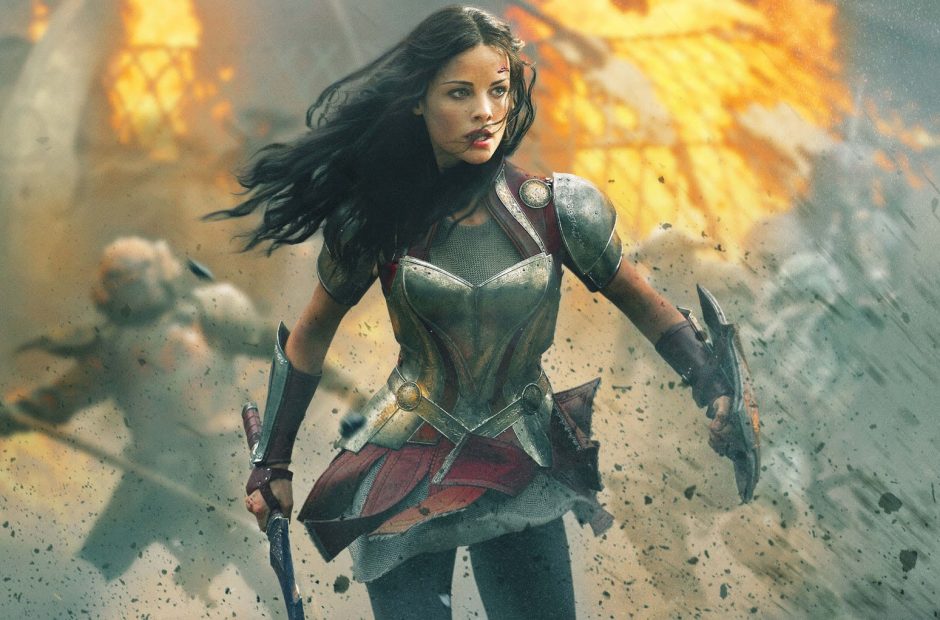 Audiences were first introduced to Lady Sif as one of Thor's teammates. Unfortunately, not much is known about the female hero. The good news, Discussing Film claims that a TV series regarding Sif is in the works. 
It is not known yet if the series will take place before or after the events of "Thor: Ragnarok" and "Avengers: Endgame". If it's the former, it could potentially explore how the Asgardian warrior became of a part of Asgard's warrior team. If it's the latter, the story could investigate the cosmic side of the MCU's phase 4.
7. Hawkeye
A Hawkeye series for Disney+ is also reportedly in the works. Jeremy Renner is set to reprise his role as Marvel's greatest archer. As per reports, the project is expected to be an adventure series where Clint Barton passes the torch to Kate Bishop. She's a member of the Young Avengers in the comics who eventually inherits the Hawkeye name.
Since Netflix has canceled the MCU TV shows, we could see "Luke Cage", "Iron Fist", "Daredevil", "Jessica Jones" and "The Punisher" migrating to Disney+ (or Hulu). It's evident that Disney has been steadily gathering every piece of Marvel Cinematic Universe content under one roof. If anything, we can't wait to see what the future holds for Marvel.
Bonus:
8. The Animated Anthology series titled, "What If" 
A new @MarvelStudios animated anthology "What If" series – stories that explore how the MCU would have unfolded if certain moments did or did not happen – is reportedly being developed for the Disney+ streaming service! https://t.co/ireWgOrizW pic.twitter.com/hHeVfWivxI

— MCU – The Direct (@MCU_Direct) March 12, 2019
Jeffrey Wright will voice The Watcher in this animated series that explores alternate Marvel stories.
Take a look at the full slate for Marvel Phase 4 here.
Update (26th August):
During Disney's D23 Expo, Marvel also announced 3 more lesser-known superheroes that will be making their Marvel Cinematic Universe debut on Disney+. The 3 upcoming TV series are:
Moon Knight
Ms Marvel
She-Hulk
More info here.
Follow us on Instagram, Facebook or Telegram for more updates and breaking news.