The superhero movie genre has only increased in popularity over the years. 2018 was pretty back-loaded when it came to epic superhero films. "Black Panther" and "Aquaman" had their successful solo adventures while animations like "Incredibles 2" and "Spider-Man: Into the Spider-Verse" proved to be equally well-received too.
For 2019, we'll be getting just as much action – if not more. Both the Marvel Cinematic Universe and DC Extended Universe have films coming out this year. Movie geeks will also get to watch 2 major superhero films centre on a woman. The real question is: Can you keep up? Here are 8 superhero movies we can't wait to watch:
1. "Captain Marvel"
Release Date: 7th March 2019
Marvel's first female-led superhero film will revolve around the most powerful character in the entire Marvel Cinematic Universe: Captain Marvel aka Carol Danvers. The script was written by a team of 5 women.
The film will be a prequel to MCU, taking place in the 90s, where Carol Danvers is an Air Force fighter pilot reborn as a member of an alien race. It's an origin story of Carol Danvers becoming Captain Marvel and being caught in the Skrull vs Kree war.
2. "Shazam" 
Release Date: 4th April 2019
"We all have a superhero inside us, it just takes a bit of magic to bring it out. In Billy Batson's case, by shouting out one word—SHAZAM!—this streetwise 14-year-old foster kid can turn into the adult superhero Shazam, courtesy of an ancient wizard. Still a kid at heart—inside a ripped, godlike body—Shazam revels in this adult version of himself by doing what any teen would do with superpowers: have fun with them! Can he fly? Does he have X-ray vision? Can he shoot lightning out of his hands? Can he skip his social studies test? Shazam sets out to test the limits of his abilities with the joyful recklessness of a child. But he'll need to master these powers quickly in order to fight the deadly forces of evil controlled by Dr. Thaddeus Sivana."
3. "Hellboy" 
Release Date: 11th April 2019
Instead of moving forward with a 3rd instalment of Guillermo del Toro's established franchise, creator Mike Mignola decided to reboot "Hellboy". The upcoming version isn't going to be an origin story though (thank goodness!), but loosely based the "Rise of the Blood Queen" arc.
8 fun facts about the reboot here.
4. "Avengers: Endgame"
Release Date: 25th April 2019
After "Avengers: Infinity War" left us gaged with a major cliffhanger, "Avengers: Endgame" will wrap up 20 MCU films and a decade of storytelling. Tony Stark is still trap in space, but this time Ant-Man, Hawkeye, and Captain Marvel are joining in on the fight!
5. "X-Men: Dark Phoenix"
Release Date: 6th June 2019 (Postponed from November 2018)
"In 'Dark Phoenix', the X-Men face their most formidable and powerful foe: one of their own, Jean Grey. During a rescue mission in space, Jean is nearly killed when she is hit by a mysterious cosmic force. Once she returns home, this force not only makes her infinitely more powerful, but far more unstable. Wrestling with this entity inside her, Jean unleashes her powers in ways she can neither comprehend nor contain. With Jean spiralling out of control, and hurting the ones she loves most, she begins to unravel the very fabric that holds the X-Men together. Now, with this family falling apart, they must find a way to unite — not only to save Jean's soul, but to save our very planet from aliens who wish to weaponise this force and rule the galaxy."
6. "Spider-Man: Far From Home"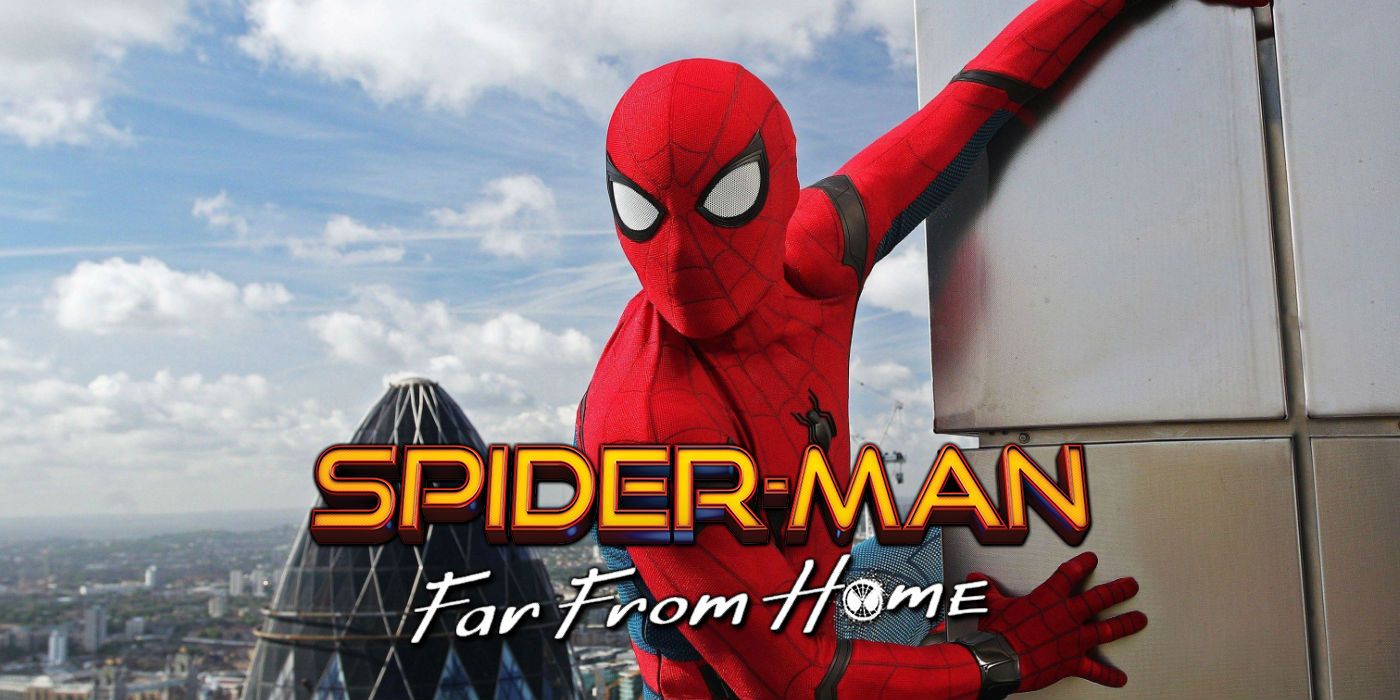 Release Date: 4th July 2019
"'Spider-Man: Far From Home' will continue to explore the adventures of Tom Holland's Peter Parker in the Marvel Cinematic Universe – the 2019 sequel to 'Homecoming' will take Peter Parker out of New York for a European adventure in London that will reflect the global aftermath of 'Avengers: Infinity War' and 'Avengers 4'. Jake Gyllenhaal is in talks to play supervillain Mysterio, and Michael Keaton will be reprising his role as The Vulture as well!"
7. "The New Mutants"
Release Date: 1st August 2019 (Postponed from April 2018)
"The New Mutants" appears to be venturing into the psychological and physiological terrors that haunt 5 young mutants. Unlike the Marvel original comics, it doesn't seem like these young mutants are at Charles Xavier's school. Instead, the teenagers seem to be confined in an eerie asylum where they're kept in cells and observed for study. As Dr. Cecilia Reyes explains, baby rattlesnakes are more deadly than the adults because they have no control over their venom yet. Likewise, the mutants are seemingly trapped because they're dangerous.
8. "Joker" 
Release Date: 3rd October 2019
This version of Joker is apparently not connected to the DC Extended Universe and its established timeline. Directed by Todd Phillips, the storyline will delve into the origins of Arthur Fleck. Warner Bros. reportedly wanted Leonardo DiCaprio, but when he passed, it went on to Joaquin Phoenix.
Other honourable mentions:
"Glass" – 17th January 2019
"Alita: Battle Angel" – 5th February 2019
More superhero flicks coming in 2020:
"Birds of Prey" (And the Fantabulous Emancipation of One Harley Quinn)
"Bloodshot"
"Gambit"
"Wonder Woman 1984"
"Spawn"
"Suicide Squad 2"
"Morbius"
Follow us on Instagram, Facebook or Telegram for more updates and breaking news.