We're not calling Grab out, exactly. It's just that booking a ride through Malaysia's predominant ride-hailing service is extremely challenging these days, particularly during peak hours or bad weather. Worse still – the rates are astronomical, and seem to be getting higher by the day. That's if you can even secure a booking in the first place!
So, what are frustrated, commuting consumers like us to do? What are the viable alternatives for us?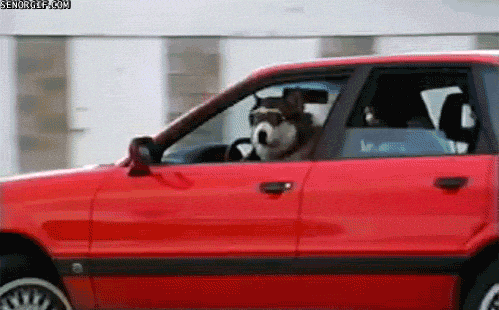 You'll be happy to know that Grab is not the only e-hailing app in town. While they may be smaller than Grab, and offer more limited service coverage, they can be the solution you turn to when Grab just won't give you the time of day. So we've compiled a list of 9 e-hailing applications that you may or may not be familiar with as alternatives to Grab.
AirAsia Ride
AirAsiaNo, you're not gonna board a plane. But you will get a personal pilot! AirAsia Ride is an e-hailing service that covers most of Malaysia. Debuting in August 2021, the service is currently available in KL, Selangor, Kelantan, Penang, Melaka, Sabah, Sarawak, and Johor. Users can choose their preferred driver from a list of available options – in contrast to other Malaysian e-hailing services that assign trips to customers at random. Customers can even request an AirAsia pilot or cabin crew member to drive their Allstar Ride!
inDriver
With inDriver, you can set your own fare for a journey and drivers can make counteroffers. This works almost like a bidding system. Choose the counteroffer that appeals to you the most based on your budget. inDriver also shows each driver's rating and the amount of their completed trips, to aid in your decision. This app is a terrific e-hailing service to keep in mind.
Buddy Driver
Buddy Driver, in contrast to other e-hailing applications, offers qualified drivers who make sure that their customers' commutes and outings are dependable and secure. Buddy Driver focuses more on renting the driver than the vehicle itself. You can rely on Buddy Driver for a hassle-free and secure ride, whether you're out for a wild night or doing errands on a busy day.
MyCar
In terms of client experience, this app is comparable to Grab; and lets users track their drivers' locations. Additionally, it enables users to pay for their trips with a credit card or cash, and sends them messages while they are driving. In addition, the platform has a set fare structure and there are no additional fees for congestion. Click here to download.
MULA
MULA Car International was founded in 2016 with the goal of offering a broad network of passenger transportation services through their mobile app. This platform offers a variety of MULA-owned vehicles and enables customers to schedule a trip at a later time and date. It also promotes driver and passenger safety by doing extensive background checks. In addition, MULA contains useful app features like SOS and the MULA Pink feature that is exclusive to women. Click here to download.
Riding Pink
This app was designed specifically for women, and is also the first of its kind for child-only rides. Thousands of female drivers now have new income opportunities thanks to Riding Pink. Also, they give female travellers in the Klang Valley, Johor and other locations access to a safer mode of transportation. Stay-at-home mothers, working adults, and single mothers make up a large portion of Riding Pink's registered drivers.
Maxim
Maxim was founded in 2003 to make ride ordering, freight transportation, shopping and delivery, and roadside help more contemporary, usable, and secure. While taking into account the differences between small towns and large cities, Maxim enables consumers to order rides in whatever way is most convenient for them. As a result, drivers are better able to identify and switch passengers, which minimises passenger driving and idle time.
GOJO
GOJO, which stands for "good journey," was launched in the midst of the pandemic, and has been steadily growing since. It's dedicated to making sure drivers are well taken care of with proprietary technologies and CSR programmes aimed at preserving their livelihoods. Drivers can select the reservations they want that fit their schedules because of the Marketplace ecosystem that GOJO has developed.
Ryde
Ryde offers the whole range of on-demand mobility services, including private hire, carpool, taxis, deliveries, and pets. This platform is unique in that it primarily promotes carpooling since it places a strong emphasis on easing traffic and gives users the opportunity to converse and make new acquaintances while riding in the same vehicle. Also, because the cost of the transportation is spread between each journey, it also lowers prices.
Follow us on Instagram, Facebook or Telegram for more updates and breaking news.