We had a hard time creating this list because… most hot men are above 30!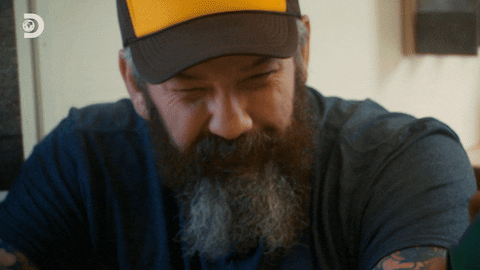 But, anyway – let's be real here. From Bollywood to Hollywood, there have been many beautiful women. What about guys, though? Humans naturally converse about women when it comes to topics of beauty and attractiveness. But we can't ignore the reality that there are gorgeous and fascinating men among us too – especially often-overlooked Asian men. And yes, although we like the more mature variety, men under 30 can turn our heads too.
So today, we're gonna look at Asian men under 30 whom we (and many other people) think are sexy.
Apo Nattawin Wattanagitiphat
There is no denying Apo Nattawin Wattanagitiphat's charisma. The Thai actor, 29, who is best known for playing Porsche in the BL (Boy Love) drama KinnPorsche: The Series, is the ideal combination of boyish good looks, undeniable talent, and genuine humility.
Anirudh Pisharody
The newest Never Have I Ever heartthrob, Anirudh Pisharody, has been acting professionally since 2017. He was born in India to Indian parents and later immigrated to the US as a young child. Anirudh was born and raised in Austin, Texas, but went to Los Angeles for his acting career. Anirudh has been in television programmes such as 9-1-1, Big Sky, Last Man Standing, and The Goldbergs in addition to Never Have I Ever. Also, he performed Aladdin in the well-known YouTube sketch show Completely TV.
Ohm Pawat
Ohm Pawat, alias Pawat Chittsawangdee, made his acting debut in the drama Make it Right in 2016 as Frame. He did, however, become well-known throughout the world in 2021 thanks to the BL drama Bad Buddy, in which he played the lead character Napat Pat Jindapat alongside Korapat Kirdpan.
Paing Takhon
Paing Takhon is an actor, singer, and model from Myanmar. In 2014, he started working as a runway model before transitioning into the entertainment industry. Given that Myanmar has only recently started to open up to the outside world, he is also one of the few citizens with a global reputation.
As'ad Motawh
As'ad Motawh is a guitarist and singer-songwriter who used YouTube to promote his music. His first original song, "Senyum," garnered 500,000 views in just 4 days after being posted on the YouTube channel BeeGood Music. Last year, he made headlines for having two bungalows, a private suite, and a fancy car at the age of 21!
Dhruv Vikram
Dhruv Vikram is a Tamil-language actor, singer, and lyricist from India. He made his acting debut in the 2019 romance drama Adithya Varma and then co-starred in the movie Mahaan with his father, actor Vikram. The best part is, this hottie is coming to Malaysia to perform in a concert this Saturday!
Meerqeen
Who doesn't know this young lad? Meerqeen, (real name Muhammed Syameer Shauqeen Shaiful Izam), shot to fame through the chain drama, Angkara Cinta, on Astro Prima Channel. This hot star, won third place in Hero Remaja 2020, has inspired many youngsters to venture into the world of acting. Here's a fun fact: Merqeen is the nephew of of the popular 90s era singer, Safura Yaacob.
Harvinth Skin
He's arguably Malaysia's favourite homeboy – a YouTube star well-known for his SkinTv channel, and who is now a public personality. Harvinth's fans love him for his humorous characters and sharp routines that explore Malaysian and Indian cultures.
Keshi
Keshi (Casey Luong), a Vietnamese-American musician signed to Island Records, started playing the guitar at age 13 and initially released bluesy and singer/songwriter-inspired music under his own name. He then changed gears with his music while working as a licenced nurse. In 2017, he adopted the monicker Keshi. Millions of listeners were introduced to Keshi through his initial tracks in 2017. Millions of streams were amassed by songs like "Just Friends" and "As Long as It Takes You," which paved the way for new music with an acoustic guitar in the form of 2018's The Reaper EP.
Arvind Kumar
In 2012, Arwind Kumar began his career as a YouTube celebrity. Arwind adjusted his approach when his initial attempts to create viral material failed. He chose to assume an identity. He took on the persona of Aunty Chai Ling. Then, creating another identity known as Mak Cik Roast-Mah by donning a shawl, wearing excessive makeup, donning a pair of glasses, and uttering caustic remarks, he hit gold. With a dash of humour and wit, he has been able to address some important, taboo subjects with his videos, like bullying and sex education. A very attractive character, if you ask us.
Follow us on Instagram, Facebook or Telegram for more updates and breaking news.