Ahoy, ladies! It's International Women's Day today, so here's to celebrating YOU for all the amazing things you do! A day like this calls for a celebration, and what better way to commemorate this occasion than with a perfect getaway with girlfriends!
Since it's 2023, we're going to explore many more activities than just eating! Don't get us wrong, we love food (we really do!), but let's make this special day a time of bonding and unwinding from all the hard work you ladies have been doing. To help you make International Women's Day extra special this year, we've compiled a list of 7 amazing and fun things to do with your girl pals today!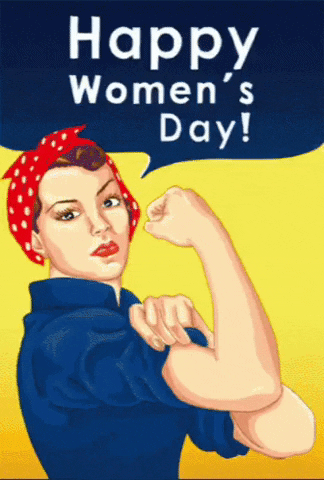 Picnic
Picnics are the preferred pastime for many. Why not spread out that checkered mat and dial up your gals for a fun tea sesh on the grass? Malaysia has great weather and many awesome venues amidst nature that are begging to be enjoyed. Whether it's a park, the beach or even waterfalls, there's always one nearby. Among the most popular picnic areas in the Klang Valley are Taman Saujana Hijau, KLCC Park, Perdana Botanical Garden, Titiwangsa Lake Garden, Bagan Lalang Beach, and Kanching Rainforest Waterfall.
We'd recommend going in the morning or a little after 4pm to avoid the scorching heat and score that good lighting for the squad's OOTD pictures. We know we mentioned cutting down on food, but not all picnics need to be food-based. Instead of heavy meals, you can pack light snacks instead. And if you really want to get food off the list, feel free to do so because there's a bunch of other things you can do at a picnic. We're thinking of a good gossip sesh!
Spa Time
Trust us when we say that you don't need an excuse to relax with your girlfriends. Even for a short time, we all need to take a break from our busy schedules to unwind and recharge. While a beach vacation may not be at the top of everyone's wish list, you can still take a much-needed break by detoxing at one of these women-only spas.
There are quite a few women-only spas in the Klang Valley worth visiting, especially to celebrate Women's Day. So, put on your robes, have a facial, then a full-body massage, and finish it off with a mani-pedi.
Join Workshops
Instead of being a couch potato, make this Women's Day memorable with your gal pals through workshop sessions. There are a tonne of choices available, especially if you live in the Klang Valley. Locals are quick on the game and such classes are so much fun to participate in. You and your pals can get crafty and meet folks who share your interests for a set price. Also, you get to take home the things you made with your team during the workshop as a lovely reminder. Here are some workshops we suggest:
Visit Theme/Water Parks
When was the last time you actually visited a theme park or water park? We're guessing a long, long time ago – and if you're married or now a mum, we bet you've forgotten the feel of it. Instead of wandering mall after mall for shopping, why not gather your girl pals for a fun day at a theme park/water park? We guarantee that it'll bring back sweet memories – and create new ones with your gal pals. Here are some places we recommend checking out:
Skytropolis Indoor Theme Park
i-City Leisure Park
Movie Night At Home
We're not suggesting you go to the theater and waste money on popcorn. Instead, we're proposing hosting a movie night/day right at home! Think about it: with most of us women working almost every day, we sometimes just want time to unwind at home, with some snacks and a feel-good movie. And to celebrate Women's Day, this is the perfect opportunity do just that, with your gal pals. You don't need much – just a few snacks and any movie you'd like to watch. This movie date doesn't just give you privacy, but you can all wear anything you want and get cozy as much as you like.
Browse Flea Markets
Of course, we can't leave shopping off this list. But why go to malls when we have tonnes of flea markets in the Klang Valley selling good stuff at good prices? Flea markets are the best and most fun places to shop at because you'll find things you wouldn't normally notice. Records on vinyl, antique furnishings, handcrafted accessories – all that lovely stuff. So grab your gals and go flea market and pop-up lifestyle market-hopping to look for valuable finds!
But not all flea markets are open every day. For a start, you can check out the Amcorp Mall flea market in Petaling Jaya, which is a well-liked and permanent flea market. Pre-owned stuff, handmade jewellery, vintage apparel, odds & ends, and locally-produced goods are sold there. You can also check out Kedai KL at Mahsa Avenue – it's an artisanal marketplace that sells unique stuff, ranging from clothes and accessories, to food and art products.
Day Trips
What better way to spend time together as a girl squad than on a road trip or staycation? We are endowed with gorgeous roadways, mountains that are only an hour or so from the city centre, and areas that boast a vast assortment of foods and amazing views. If you're reading this, it's a sign for you and your girlfriends to start packing and hit the road right away.
Deciding where to go might be challenging. The key to choosing your vacation spot is to simply consider which activity you and your crew would enjoy the best. Is it water activities? Tea and scones amidst crisp highland air? Sun-bathing at the beach? Exploring a paddy field? Once you've made a choice, select a date and off you go. Also, if you're planning a stay, make sure you've booked a hotel room or Airbnb.
Follow us on Instagram, Facebook or Telegram for more updates and breaking news.