You've got not one, not two, but ELEVEN lit things to revel in this week! Read all about them below!
Who said the Klang Valley isn't a playground?
Xploria
Location: Gamuda Gardens, Rawang
Have splashing good fun at Xploria, which offers a range of water sports and other exciting activities. Indulge in water biking, donut boat rides on a gorgeous cascading lake, drifting in crazy karts, riding a carousel, and many more!
Qi Odyssey
Time: 10am – 10pm
Location: Qi Odyssey, Bukit Jalil
Qi Odyssey is expanding its operations to Bukit Jalil! Have a relaxing session at this reflexology and teahouse by indulging in a unique bathroom foot soak; as well as savouring small snacks, desserts, and even kombuchas!
UNITY COLOR FESTIVAL 2023
Date: 11th March
Location: Lanai, MATIC (Malaysian Tourism Centre)
The much-anticipated one-of-a-kind Unity Color Festival has finally arrived. The goal is to bring our diverse communities closer together. You can expect food, fun activities, DJs, music, and over a dozen merchants!
Eid Bazaar
Date: 11th March
Time: 11:30am – 5:30pm
Location: The CapSquare Residences
If you want to stand out among your friends and family, while also enjoying high-quality fabrics, this event is for you. Ready-to-wear outfits, unstitched suits, printed lawn suits, embroidery lawn suits, hand embroidery lawn suits, net embroidery, chiffon embroidery, sari, lehnga, jewellery, shoes, skin care products, hand sanitizer, make up, tailoring services, facial treatments, and many more items will be available!
Escape From Neon City
Date: 11th – 12th March
Time: 10am – 6pm
Location: The Starling Mall
Lover of all things anime, listen up! Here's another anime convention for you at The Starling. From singing and dancing performances to doujin booths, you'll have the time of your life here!
Women's Day Tea Party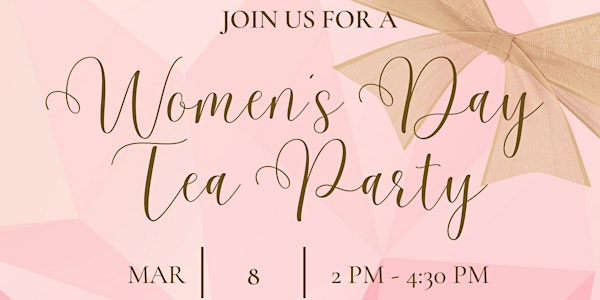 Date: 8th March
Time: 2pm – 4:30pm
Location: Empire Subang Soho Subang Jaya
As women, we have a variety of roles to play (e.g. daughter, mum, boss, wife). We may have doubts about who we are at times. But here, you'll be able to identify your primary behaviour, and have greater self-awareness – in addition to a wonderful tea session!
Friday Tribe
Date: 10th March
Time: 7pm onwards
Location: WET Deck at W Hotel Kuala Lumpur
A night of tremendous tribal Afro sounds interwoven with the latest house and electronic grooves with a lot of attitude. Percussions play a big part in this enticing event that will undoubtedly have you rocking!
KL Park Fun Run
Date: 12th March
Time: 7am onwards
Location: Taman Tasik Titiwangsa, KL
A fun run will be organised in Taman Tasik Tititwangsa in tandem with KL Park Festival 2023 to commemorate this yearly event which promotes a healthy lifestyle and enhances environment appreciation, particularly among urbanites. Bring your friends and run a 4km or 7km course to experience the beauty of Taman Tasik Titiwangsa. Register HERE quickly as space is limited!
Planet Graffiti
Date: 18th-19th March
Time: 11am-8pm
Location: RexKL
The local club is back with another pop-up, this time transporting you to the hip hop era of dancing, music, and graffiti. You don't want to miss out on this spectacular pop-up market, which includes a secondhand market, dancing, a dj and a rapper, and a graffiti sesh!
KUANTUM: Cyberpunk 2023
Date: 11th March
Time: 8pm-1am
Location: RexKL
Immerse yourself in the enthralling world of Kuantum; Cyberpunk, where you'll enter a high-tech and dystopian environment equipped with dazzling visual projection mapping displays and spectacular installations that pulse to the rhythm of the music. We can push the frontiers of what is possible in immersive experiences by using Al to create a world that seamlessly combines the actual and virtual worlds. Our Al-powered immersive experience will leave you stunned and enthralled, with magnificent visual displays and interactive installations.
Purchase your tickets here to rock at REXKL's KUANTUM: Cyberpunk.
Monkey Shoulder
Date: 17th – 18th March
Time: 3pm – 12am
Location: Factory 19
This extraordinary event flips the script and provides new ways to taste whisky for those searching for something different. Monkey Shoulder wishes you a fun-filled weekend packed with groovy sounds, delectable cocktails, and mischievous activities. Register now to create your own nightlife and drinking experience with Monkey Shoulder!
Bonus:
Apple Fitness+: Workout To Miley Cyrus, Mariah Carey & Shania Twain
In celebration of Women's History Month, Apple Fitness+ is shining the spotlight on Miley Cyrus, Mariah Carey and Shania Twain in its Artist Spotlight series. New workouts will roll out every Monday throughout March, where you can take up Cycling (Miley), Yoga (Mariah) and Strength (Shania), while singing along to their best chart-topping hits.
Follow us on Instagram, Facebook or Telegram for more updates and breaking news.