So, you and your partner did some Netflix and chilling on Valentine's Day (and night). Then things got a little passionate under the covers, and before you knew it, you had vampire kisses all over your neck. We bet that a majority of couples have post-Valentine's Day love bites today, and are now trying desperately to cover them up before anyone notices.
But don't worry – we totally get you. The sad truth about hickeys is, though, that there isn't a home remedy or solution that can get rid of your bruise(s) in a single day. Even if there were, the majority of cosmetic products may worsen your appearance. The best thing to do is "trick" the hickey – either leave it be, or don't get one in the first place. If, by accident or on purpose, you've landed yourself a bunch of hickeys, we've got a few tried-and-true solutions that'll help facilitate the healing process of your bruise(s):
Cold/Warm Compress
First things first: grab a spoon and place it in the freezer. After a few minutes, grab the cold spoon and press it onto the "marked" area. Despite the discomfort you may feel, trust the process. If spoons seem too slow for you, you can use a frozen cold pack or even ice cubes. Using a cold compress to treat a hickey will lessen the amount of blood that leaks into the skin through the vessels. The same works with warm compresses.
Eyedrops
We didn't know this could work either!
Yes, we are discussing eye drops as a hickey remedy. Add a few drops on your bruise once or twice a day to help your blood vessels contract and cover your hickey. Just be careful not to apply it to any cuts or open wounds; instead, apply it to the mark to avoid any possible irritation. If it helps with your red eyes, we're pretty sure it will help with a red "mark".
Toothbrush
Believe it or not, brushing does wonders for the skin – including for a hickey!
Brushing on bite marks will increase blood circulation, causing the marks to go away. After brushing, apply a cold cloth. Make sure you brush gently because brushing too vigorously could exacerbate the bruise; and if the redness persists, apply an ice pack and wait for it to cool. This process should be repeated until the bite mark disappears.
Banana Peel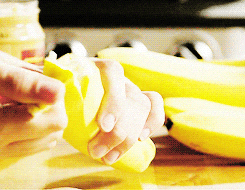 They're not only sweet and delicious, but also abundant in vitamins and antioxidants that soothe the skin. These nutrients are the unsung heroes of the hickey-fighting game. It does sound a little odd, but if it works, why not? Remove the peel off a ripe banana and use it to gently rub that hickey of yours. Again, it won't go away entirely or immediately – but it will hasten your bruise's recovery.
Toothpaste
Another dental hygiene item that can be used to effectively eliminate love bites is toothpaste, especially those with a peppermint flavour. Simply apply the toothpaste to your skin gently, then wait a few minutes. After the pain subsides, carefully wipe it off with a warm towel. It could sting at first. You'll need to repeat the treatment as needed, because it will take some time for the bruises to go away. Additionally, peppermint shouldn't be applied to the skin frequently.
Concealer
This is like the God of all methods. A concealer would do the trick if you really want a quick repair. Apply concealer to the love bite by dabbing it on with your finger rather than a sponge (because sponges absorb product) and tapping it in place until it is covered. Set it with some foundation and loose powder and we assure you, no one will notice!
For better coverage, use a green corrector. Love bites have a reddish colour, and when contrasted with green, the red becomes neutralized. After that, apply your powder and concealer and watch the magic happen. No signs of a love bite!
Aloe Vera
We've tried this, so it deserves to be on this list. Aloe vera is praised for its numerous health advantages, and it appears that the advantages extend beyond curing sunburn. Aloe vera gel or lotion is an excellent treatment for a love bite, since it effectively reduces swelling and pain. To quicken the process, apply frozen Aloe Vera pulp to the hickey until it starts to lighten. Aloe vera may undoubtedly hasten the healing process, but since a bruise is still a bruise, applying it to your hickey twice a day won't make it magically disappear. You'll have to be patient in treating them.
Cover Ups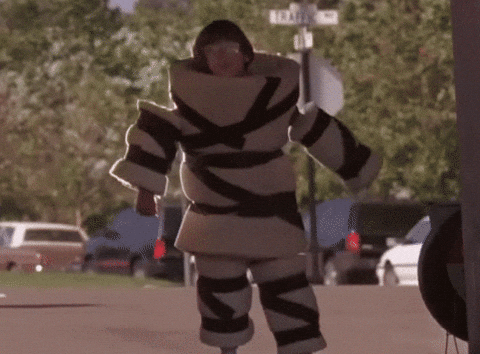 If you've got absolutely no time to hide those hickeys, then you might as well cover them with clothing. It can sound extremely conventional, but if you have multiple bruises, there's definitely no other workable alternative. Wear shirts with high necklines, wrap a scarf over your neck, or wrap a giant pair of headphones around your neck. You can apply a bandage if it's just a minor hiccup. Using apparel to hide those hickeys is the best option in terms of safety, especially if your mother has super vision.
Follow us on Instagram, Facebook or Telegram for more updates and breaking news.