As a national of the country South Korea, enlistment is unavoidable. Regardless of the positions you may hold in life, all is but equal when it comes to performing your duties for your country.
This unfortunately, includes our beloved Hallyu stars! From idols, to actors and even rappers; fans usually dread this moment in their faves' career. After all, it's not easy to have someone you adore disappear for 4 years or so.
Here is a list of idols that will be enlisting in 2019:
1. EXO's Xiumin
EXO's oldest member is finally leaving the boys, marking the start of enlistment dates for the group. Xiumin's departure will be greatly felt, considering how he's one of the main vocalists and is also in the sub unit, EXO-CBX.
2. Infinite's Dongwoo
We're gonna miss seeing Infinite's Dongwoo! The eccentric rapper has always been a delight to watch on variety shows alongside his equally entertaining members.
3. B.A.P.'s Yongguk and Himchan
It's been a while since we last heard from the guys from B.A.P. but the mentions of their names still gets us all worked up.
4. VIXX's N and Leo
Looks like we won't be getting a full VIXX comeback in a while, Starlights! With the loss of the main vocalist and leader of the group, it may be unit focused comebacks until then.
5. Block B's B-bomb and Taeil
We haven't heard from Block B since leader ZICO left the group, but it gets even harder for BBC's now that another two members will be out of the picture. Stay strong, guys! Time will fly by faster than you think!
But with bad news, comes some ray of hope. While every passing year does mean more enlistment dates, it also means discharged idols! Let's give them all a warm welcome back.
1. BIGBANG's G-Dragon and T.O.P.
That's right VIP, you read that correctly! After what feels like ages, we are finally seeing BigBang return again! Only makes us wonder what 2020 has to offer once all the members all officially done with their enlistment.
2. 2PM's Taecyeon
Taecyeon from 2PM will finally be returning as well, so we anticipate to see him on the big screen! The last we heard of him, Taecyeon seemed to have caused a bit of a stir by not renewing his contract with JYP and instead shifting managements for his acting career. However Taecyeon reassured fans that he'd still be under 2PM and they need not worry!
3. Actor Lee Min Ho
Korea's original heartthrob Lee Min Ho will too be making his return from enlistment! We can't wait to see what roles he's going to take up next, as there's only so many times we can re-watch "Legend of The Blue Sea" to see more of him!
4. AKMU's Chanhyuk
YG Entertainment's sweetheart and the other half of Akdong Musician will finally be back! The years seemed to have just gone by, huh? Seems just like yesterday that he was enlisting! We're more than glad to have him back, it's been too long since we had an AKMU release!
5. CNBLUE's Jung Yonghwa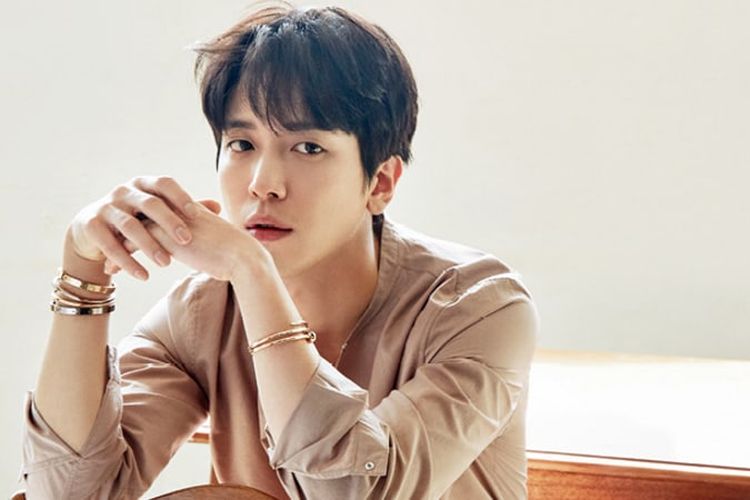 The frontman of CNBLUE will finally be back to serenade all of us with his sweet voice! It's been a while since we heard of Yonghwa, since his last release was a solo album before enlisting.
Out of all the names, which ones are you most excited and upset about? Let us know in the comments below!
Follow us on Instagram, Facebook or Telegram for more updates and breaking news.