It hasn't been too long since Wanna One left an 11-membered- shaped-hole in the hearts of Wannables everywhere. Despite having a great run for a short lived group, their legacy is one that will be talked about in the history of K-pop for years to come. Though now the ultimate question is: where are the members and what are they up to? Well, we happened to know the scoop about one member in particular!
The handsome, hilarious and hunky Ong Seong Wu (옹성우) graced us with his gorgeous presence on Friday 23rd of March when he held a press conference for his "Eternity" fan-meeting. Held at W Hotel, Seong Wu appeared dressed from head to toe in white; further making him look like a heavenly being.
1. Why Seong Wu?
One of the many questions that were asked to the CEO of Hatchery, Tassaporn Sukhapanth, was the simple, "Why choose to bring Seong Wu?" Her response was succinct and honest; the man's a triple kill. He can sing, dance and act; what's not to love? Seong Wu wowed her from the get go, and she just knew that he would be global hit from the start.
2. Well-received by fans worldwide
The pressures of going solo after the enormous success of being in a group is daunting one, but apparently not for Seong Wu. His fan-meet in Bangkok alone garnered 5,000 fans with tickets sold out minutes after the sale. Despite goosebumps and feeling overwhelmed, Seong Wu was extremely grateful for how passionate his fans are. Making time for his fans, Seong Wu also individually high-five every single ticket holder at the event; making the fan-meeting a more exclusive experience.
3. The Story Behind "ETERNITY"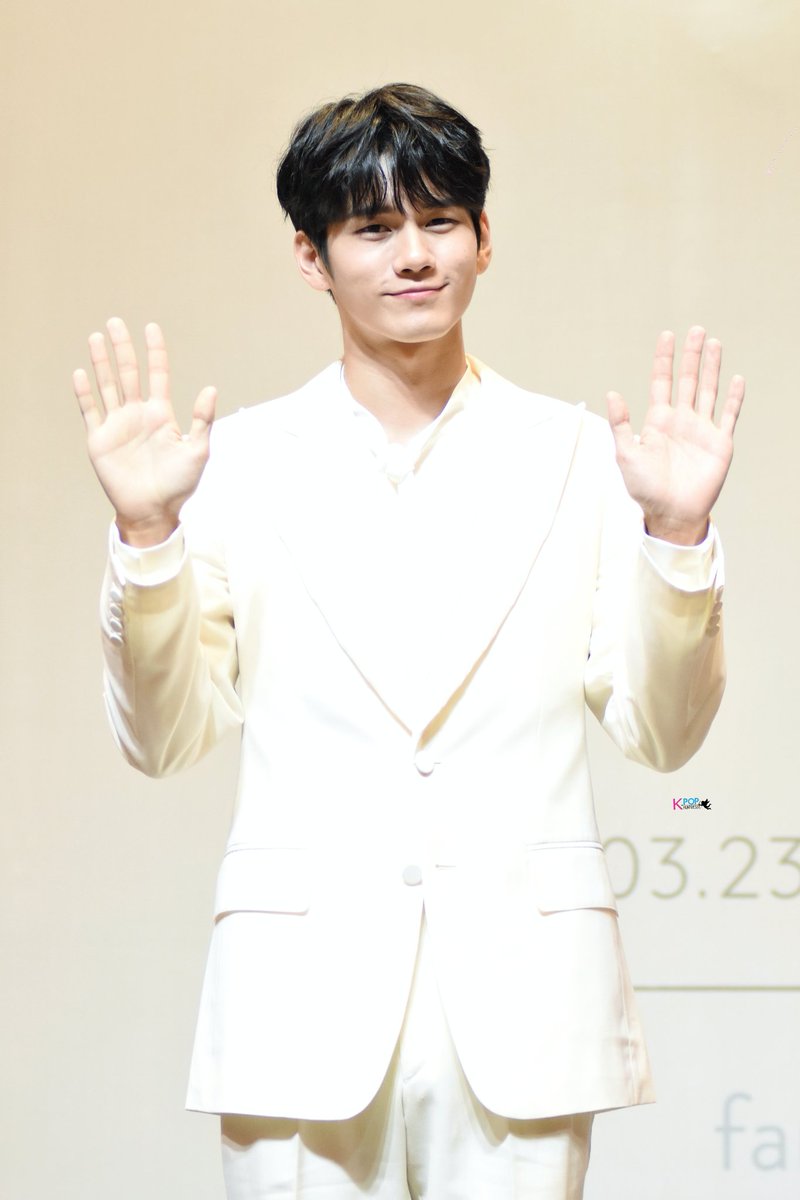 Many people have been curious about the title given to Seong Wu's first fan-meeting and expected, there was a reasoning behind it. CEO Sukhapanth explained that the concept that they went with for "ETERNITY" was to signify Seong Wu's eternal efforts to keep his fans happy. Through his performances, acting and dance stages, he wishes that this will make them stay by him for an eternity. Thus the name was given as a two way road; for the fans to be with him but also as a promise of him being there for the fans.
4. Expectations for the K-pop star 
[ #ETERNITYINMY ] Ong Seongwu at The Press Conference of Eternity in Malaysia
Cr. My Kpop Huntresspic.twitter.com/Fju2tv76YA

— #MomentofONG (@OswYourname) March 22, 2019
Ever the cheeky devil, Seong Wu smirked at the question before simply leaving us with, "It's a surprise." In Bangkok, fans were treated to a dance number of Bruno Mars' "That's What I Like" as well as performing ballads such as "Please" and "Love This Moment". With promises of many fun activities and performances prepared for fans to feast their eyes on in the massive halls of Axiata Arena, there was no question that Malaysian fans were in for a wild ride as well.
5. Thai organiser Hatchery will be bringing more K-pop acts
With the incredible success of Ong Seong Wu's "ETERNITY" fan meeting comes great news, everyone! CEO Sukhapanth mentioned that they were not expecting such a great response but since Malaysian K-pop fans are so passionate, they might be bringing in more acts next time! Maybe we'll see more of Wanna One members grace us with their gorgeous visuals again ;)
Article by Leyasheena Panicker.
Follow us on Instagram, Facebook or Telegram for more updates and breaking news.