The first full trailer for Disney's live-action "Aladdin" dropped 2 days ago and the response has been largely positive.
For those who had doubts about the upcoming Disney remake, they were reassured once more. The new visual draws the spotlight on the relationship between Aladdin and Genie.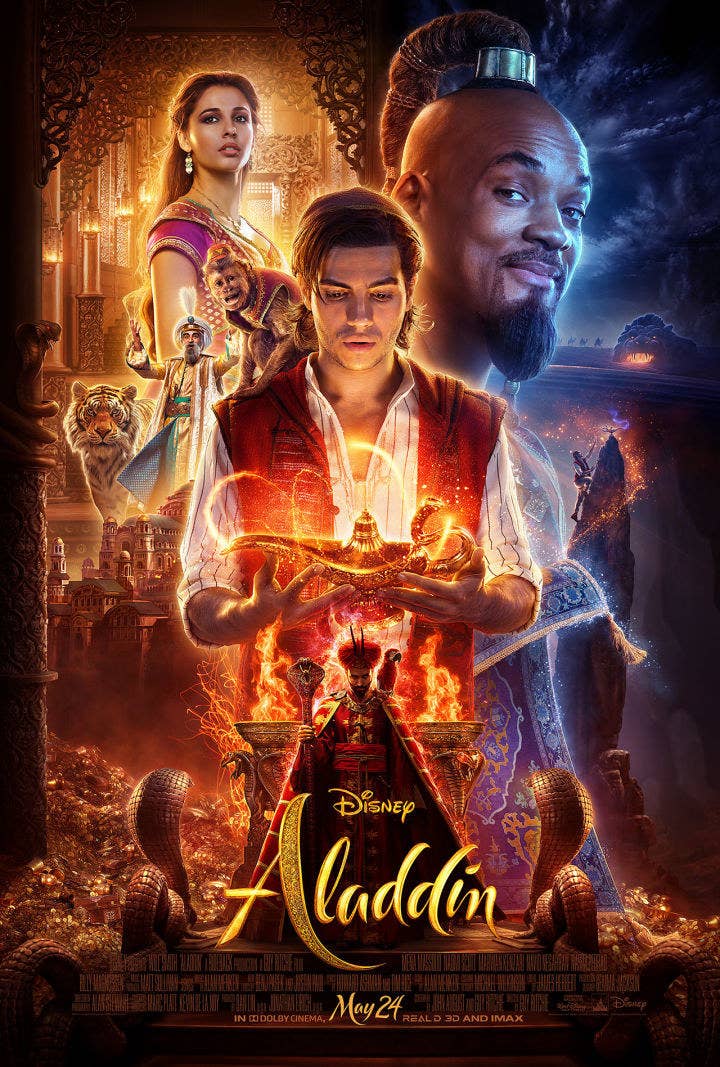 ADVERTISEMENT
The two-minute video clip shows us the many quips from Will Smith and cute bonding moments between his character and Aladdin. This goes to show that this version of Genie is more than just a meme.
Now that audiences have gotten a proper look into the colourful mythical city of Agrabah, it's starting to remind us of the fun, snappy tale of adventure that we all know and love. Disney fans have also notice the many nods and classic moments that pay homage to the 1992 original.
1. Aladdin (Mena Massoud) staying one jump ahead of the palace guards.
2. Princess Jasmine (Naomi Scott) disguising herself as one of the commoners as she explores a local market.
3. It's love at first sight the moment Aladdin lays eyes on Jasmine.
ADVERTISEMENT
4. Hot Jafar (Marwan Kenzari) rocking the black-and-red attire.
5. The incredible Cave of Wonders.
6. Aladdin's mischievous primate-in-crime, Abu.
7. The magic lamp.
8. Thank god, Genie is blue.
9. Genie performing the fun-filled "Friend Like Me".
10. Genie fulfils Aladdin's wish by turning him into Prince Ali.
11. "Do you trust me?" Prince Ali asks Princess Jasmine.
12. The magic carpet moment when the couple sings "A Whole New World".
13. Uh oh, Aladdin gets dumped into the ocean.
14. There's also Genie's diva moment when he makes his spectacular entrance as Prince Ali's wingman.
Now, let's re-watch the trailer one more time:
Source: Buzzfeed.