Many of us look forward to Chinese New Year not just to collect ang pao (red packets), but also to family reunions and diving straight for the food.
However, there is that one part of the festive season we dread the most. It's the same questions busybody relatives – especially the aunties – question us EVERY SINGLE YEAR! Taking some inspiration from our beloved TV shows, here are some fun and quirky responses you can quote from these popular Netflix characters.
1. My dear, why are you still single? Shouldn't you be getting married already?
"I don't follow rules, I make them! And when necessary, I break them." – Riverdale.
Since when was getting married compulsory? Sorry auntie, but we singletons don't subscribe to your rules. You could also joke, "Actually auntie, your pineapple tarts are really are heavenly, I think I'll marry them!"
2. Oh dear, why are you earning so little? My son owns 2 bungalows and drives a luxury car.
"Nobody normal ever accomplished anything meaningful in this world." – Stranger Things.
The boastful one – this species only feels good when they put others down. They probably don't think you're earning enough with your current job. Simply state that you're very satisfied with your job and earn more than enough to get by.
3. You have been married for 2 years, aren't you trying for a baby?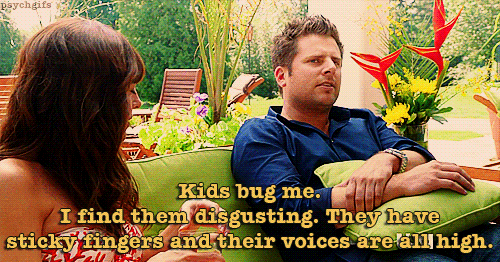 Or you could retort by suggesting, "We're actually thinking of adopting. Is it affordable in Malaysia? Maybe you could recommend." Just because you're married, doesn't mean the nosy aunties and uncles are going to let you off the hook.
4. Have you gotten fat? Tsk tsk tsk… 
"I have a four pack but in order to see it, I have to breathe all the air out of my body." – Friends.
Ouch! You've packed some extra pounds, and unfortunately, your new clothing failed to hide it.
5. Someone criticising your significant other about being the controlling one.
"No one can cage a man if he truly wants to be free." – Marvel's Luke Cage.
While you're killing time, feel free to check out how you can celebrate Chinese New Year like a pro and what movies to watch during this festive season.
To find more on Netflix, visit their Facebook page here.
Follow us on Telegram for more updates and breaking news: https://t.me/hypemsia