Penangites are a proud bunch, we take pride in our little island as the food capital that is gifted with delicious food, beautiful beaches, alluring colonial architecture, and two tall and handsome bridges.
We're totally okay with tourists and out-of-towners flocking to Penang to get a taste of the island, and in fact we usually try our best to help you make the most out of your stay in Penang. However, there are a few pet peeves that come with dealing with our friends from out of town – and there are also a few things you should probably know about us.
So here goes:
If you drive a car with a KL plate – we will judge you
The Penang-KL rivalry should never be taken lightly, it gets as serious as Malaysia vs Singapore, and even as vehement as Manchester United vs Liverpool. Penang is a small island and you can bet that our island is always crammed with cars, and it only gets worse during holiday seasons. So when we see cars on the road with the "B" or "W" license plate, we naturally blame you for all the bad traffic. And no, you cannot cut into our lanes even if your blinker is on. Speaking of blinkers…
2. We really don't like to indicate when we're changing lanes 
Also, we cut into your lane whenever we feel like it. Oh wait, you know that already.
3. No, we're not hanging out at "Antarabangsa"
When I was growing up, my dad would Hulk-out if anyone at home even mentioned the word "Antarabangsa" – so much so that I didn't dare ask what it is and why can't we say the word. As I got older, I realised that it was merely a liquor store that sells really cheap alcohol. The logic behind my dad barring us from mentioning the word was more of a cultural reason, as girls are not to be seen hanging out at a cheap liquor store. There is also no proper seating, they only provide plastic chairs and tables outside.
However, Antarabangsa now has a 4-and-a-half star rating on TripAdvisor and also recommended by TimeOut Penang – it has evolved into a place for tourists to hang out and meet people from all walks of life. While that does sound fun for people outside of Penang, we still prefer going to an air-conditioned bar and live bands to get our alcohol fix. Or, we can grab beers from Antarabangsa and go drink elsewhere.
4. "Nasi kandar beratur? PLEASE, NO!"
A common misconception about Penangites is that we have nasi kandar like #alldayerrday. While we do crave for it, we don't have it for breakfast, lunch, and dinner every day. Also, we have our favourite "secret" joints and we steer clear of the usual popular and touristy nasi kandar spots. Of course the food at nasi kandar beratur is good, but we know where to get even better ones – and we're not big fans of queueing up.
5. "So what's good in Penang?" / "KILL YOURSELF" 
I mean, you're in Penang, so everything is good. Why would you go to the food capital and ask, "What's good here?" Tell me what you want to eat and I'll bring you to a random place and it will be amazing because it's Penang – I rest my case.
6. "Ipoh has better food" / "I hereby banish you from this island"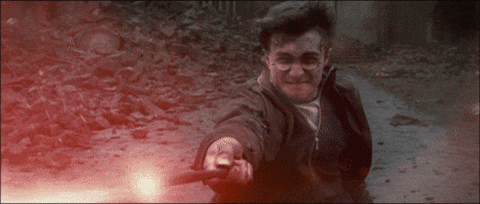 DON'T EVEN. BYE.
7. "Can we go to Kek Lok Si then Batu Feringghi"/ "Are you out of your mind?"
First of all, for Penangites, any place that is beyond 15 minutes is far. 20 minutes? Super far. 30 minutes? Forget it, might as well drive to the Ipoh Zoo. To go from Kek Lok Si to Batu Feringghi is almost equivalent to flying from Japan to South Africa – one end of the world to another. Yes, we get it, you want to do touristy things and then hit the beach to cool it off, but perhaps let us take care of the itinerary for you.
Follow us on Instagram, Facebook or Telegram for more updates and breaking news.