"There are other worlds than these."
If there's something you need to know about Stephen King's "The Dark Tower" book series, it's this: Our world is one of many and some aren't as fortunate.
After 10 years of development, we finally have our first glimpse of the long-awaited "The Dark Tower" trailer. While this adaptation is largely based on the novels, the movie is a sequel of sorts to the entire series.
The plot synopsis reads:
"'The Dark Tower' series tells the story of Roland Deschain, Mid-World's last gunslinger, who is traveling southeast across Mid-World's post-apocalyptic landscape, searching for the powerful but elusive magical edifice known as The Dark Tower.
"Located in the fey region of End-World, amid a sea of singing red roses, the Dark Tower is the nexus point of the time-space continuum. It is the heart of all worlds, but it is also under threat. Someone, or something, is using the evil technology of the Great Old Ones to destroy it."
As far as the trailer goes, we've got a mythical good guy battling a mythical bad guy who is out to destroy the world(s). There's also a young kid named Jake Chambers (played by newcomer Tom Taylor) who appears to be getting himself in life-threatening danger all the time.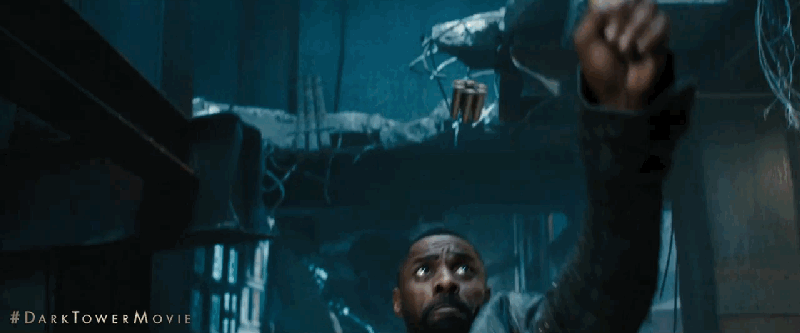 In case you're wondering, there're plenty of bad guys to ensure The Gunslinger (played by Idris Elba) has someone to shoot at besides Matthew McConaughey's Man in Black. For obvious reasons, the newly-released clip also makes it a point to shine the spotlight on Roland's gunslinging skills.
Trust us when we say that there's a lot going on in the trailer above.
"The Dark Tower" will be out on 4th August 2017.
Sources: io9, Entertainment Weekly, GQ.