If these exercises are appearing on your FYP, it's a sign to get started!
Whether you're working, at home, or even outside, hunching over your phone or computer screen is super common. However, this is also a recipe for poor posture. With so much concern for posture, TikTok creators are sharing all sorts of exercises and remedies to help fix your posture before it goes all bad. But first, what's are rounded shoulders?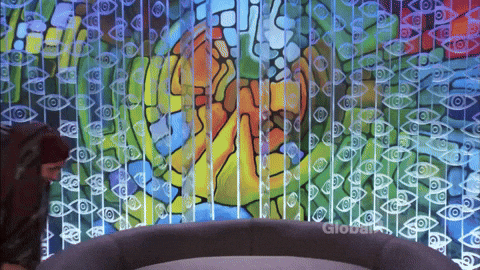 Rounded shoulders are when your shoulders drop, giving you this curved look which then leads to neck and back pain. When not used as frequently as they should be, the shoulders begin to round and the muscles at the rear of the shoulders weaken even more. These muscles are in charge of maintaining proper shoulder alignment, hence, they cannot perform their duties effectively if they are weak. At the same time, your muscles tighten, making shoulder stretches just as crucial as performing the appropriate workouts.
Rounded shoulders aren't a critical issue, but they'll only lead to more pain as you age, if you don't deal with them soon. If you'd like to save yourself from ending up like the Hunchback of Notre Dame, we've got 7 simple exercises you can start doing to get rid of your rounded shoulders in no time.
Shoulder Foam Rolling
Basically, you'll need to use a foam roll for this exercise. Creator @badyogiofficial recommends foam rolling the fronts of your shoulders to stretch the muscles and correct rounded shoulders. By releasing any tightness in your chest, you can prevent your shoulders from being pulled forward. You can also follow @release_technique's method. Either way (or more ways), foam rolling is a good tool to help fix your posture.
Towel Stretch
You can use a towel (or even a t-shirt) for this exercise.
Take hold of the towel's ends, raise your arms overhead while keeping your shoulders down, and then lower your arms behind you. The key to doing this right is to relax your chest.
"T" Stretch
This exercise can be performed in the comfort of your home, at the gym and even at the office. All you need is a yoga mat. Start with a simple warm-up stretch.
Lie facedown on a mat, extend your arms out straight to either side, and pull your arms up in a birdlike motion while maintaining a neutral neck. You'll see a significant change if you perform this stretch for 30 seconds each day.
Neck Stretch
Of course, bad posture eventually leads to neck pain and it continues all the way down. For this exercise, straighten up when sitting or standing, then softly move your left ear towards your shoulder with your left hand. Continue on the right side after holding for 15 to 30 seconds. To release stress from your upper back and shoulders, repeat this stretch twice on each side.
Down Dog
There are numerous rounded shoulder exercises on TikToker @nanserawellness' channel. This one begins in the downward-facing dog pose. As you begin to move forward, lift your heels up. Next, tuck your knees into the mat, let your chin sink to the floor, and press your shoulder blades together. Prior to descending all the way to your stomach, try to hold the position for 15 seconds. If this exercise seems a little too much for you, you can always use some props for support, just like how @yogahustle does.
Table Stretch
When you feel like you need a quick stretch in the office during lunch break, you can always count on this exercise.
Using a table, TikToker @marketingmankia demonstrates a clever approach to stretching. Put your hands down, then move forward by hip-hinging. Allow your head to fall between your arms. Every day, hold it for 30 seconds and then repeat. Trust: It's wonderful. You can also try @draliyavisram's quick and simple stretches too.
Vertical "W"
Last but not least, try out the vertical "W" shoulder movement suggested by @docjenfit. Reach up above and make a "W" form with your elbows. Bring your shoulder blades together and lift your sternum to the sky. Ten times total. For added pressure, you can always use a dumbbell.
Follow us on Instagram, Facebook or Telegram for more updates and breaking news.