We're less than a week away from the premiere of "Arthdal Chronicles" (아스달 연대기).
Directed by Kim Won-Suk, the 18-episode series (divided into 3 parts) is epic fantasy drama that takes place in a mythical land called Arth. Ahead of its debut, several dramatic character posters from "Arthdal Chronicles" have been unveiled.
The synopsis for "Arthdal Chronicles" reads:
"Arthdal Chronicles is a Korean epic fantasy drama, depicting the birth of civilization and nations in ancient times. It is a story of mythical heroes, their struggle, unity and love of people living in a virtual land called Arth. The storyline of Arthdal Chronicles is centered around the ancient city of Arthdal, established on Arth.
"Eunseom is a character who relentlessly fights to protect his own tribe. Eunseom may appear innocent-looking, but his protective instincts are quite strong that he does not hesitate to be aggressive when attacks are imminent. Tagon, a son of Sanung who is the leader of Saenyeok Tribe, is a character who is very charismatic and most talented, yet overwhelmingly dangerous as he buries his feelings so deeply that no one knows when he will explode with anger and rage. Alongside Eunseom and Tagon are Tanya and Taealha. Tanya is the successor of Wahan Tribe clan mother, who realises her destiny to lead and protect her own people against other powerful tribes. Taealha is the most beautiful lady in Arthdal, and has the strongest desire for power."
1. Song Joong Ki as Eunseom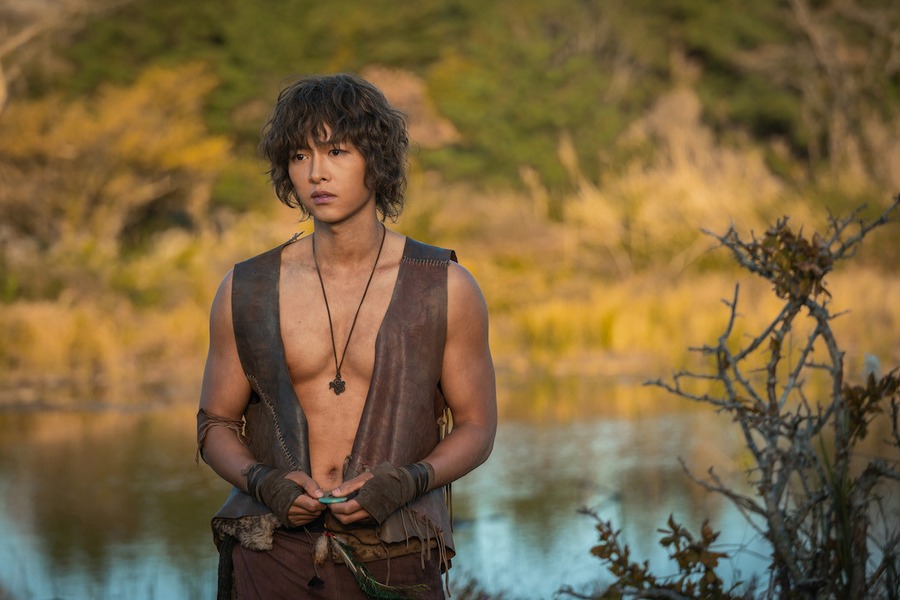 "Eunseom played by Song Joong-ki is at a battlefield to protect Wahan Tribe. Charging a horse at his opponents, Eunseom cries out saying, "I'll save the Wahan people from Arthdal!" He struggles with his own identity, questioning his fate, but he is very determined to protect those whom he grew up with."
2. Jang Dong-gun as Tagon
"Jang Dong-gun plays Tagon, a son of the powerful Saenyeok Tribe leader. Tagon is strong and smart. He's the best fighter and best battle strategist Saenyeok Tribe has ever seen. He carries himself with dignity and challenges Eunseom to a duel."
3. Kim Ji-won as Tanya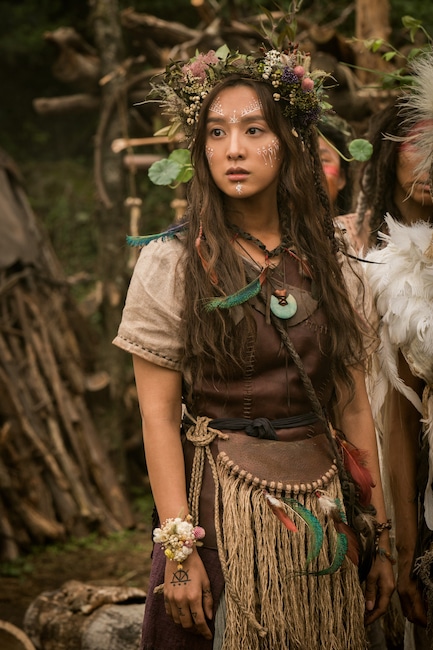 "She is the heir of the Wahan people from her maternal family side. She was born under the same curse as EunSeom. She realised that her mission was planned over hundreds of years in the middle of her hardships. She becomes the most eminent person in Arthdal and starts to ambition to be the first female politician. She is the first crown princess of the Empire of Arthdal. She is the first love of EunSeom."
4. Kim OkVin as Tae Al-Ha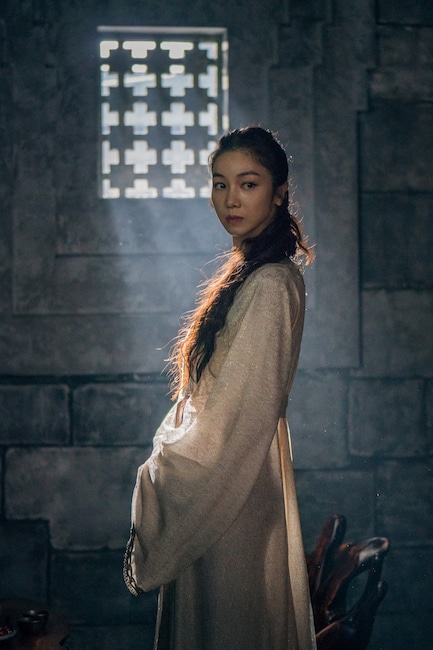 She is the first woman in Arthdal that raises her power as an empress. She is also the prettiest woman in Arthdal.
5. Park Hae-joon as Moo-baek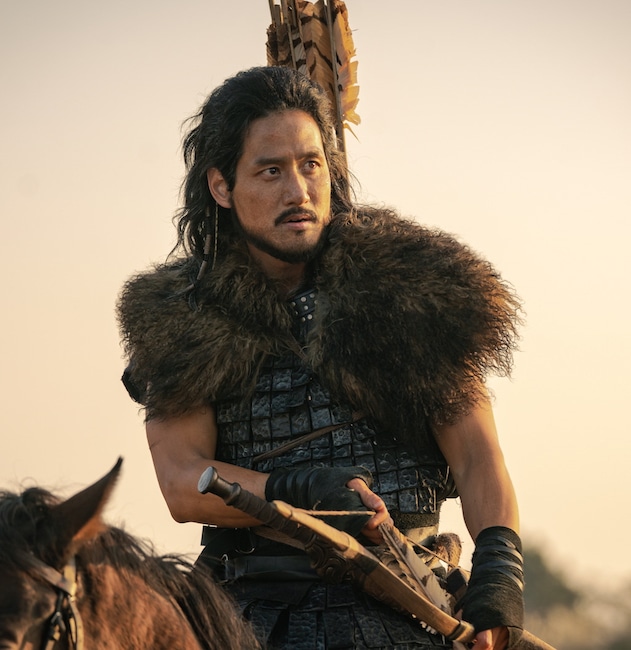 As aforementioned, "Arthdal Chronicles" will be spilt into 3 parts with each part consisting of 6 episodes. They are "Part 1: The Children of the Prophecy", "Part 2: Sky Turned Inside Out, Rising Land", and "Part 3: Arth, the Prelude to All the Legends".
Check out the official poster and more image stills below: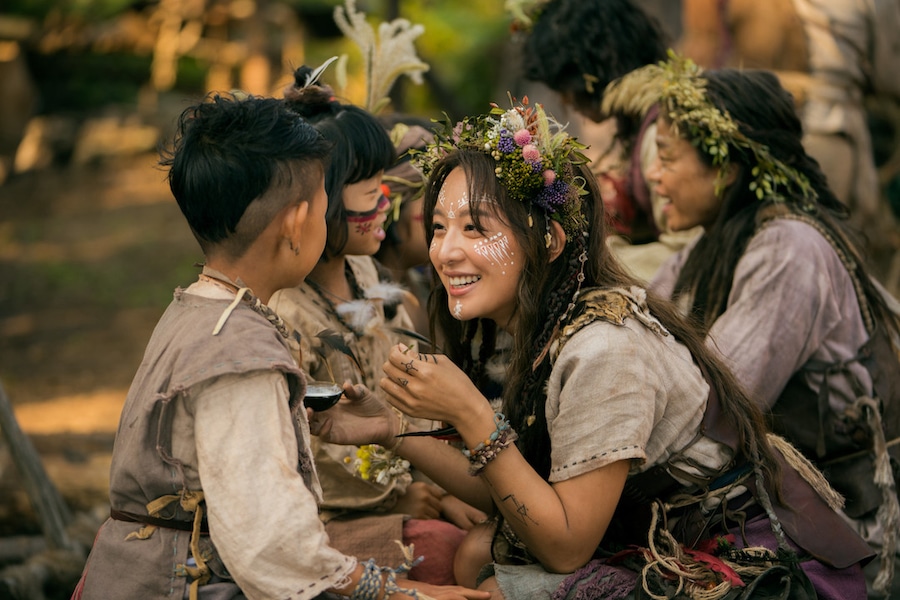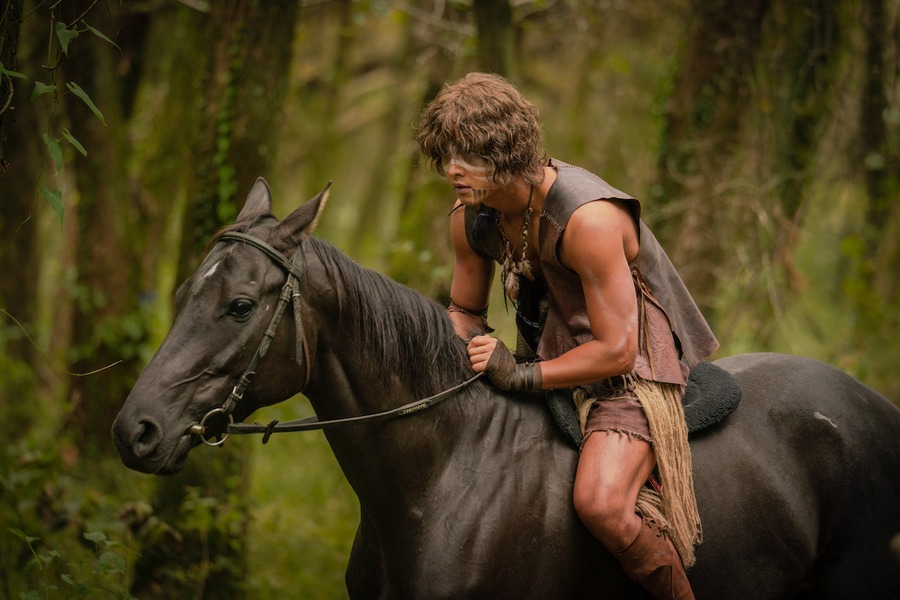 "Arthdal Chronicles" debuts on 1st June.
Follow us on Instagram, Facebook or Telegram for more updates and breaking news.