Last month, Gardens By The Bay debuted a new floral 1,500 square metre attraction called Floral Fantasy.
There are four garden landscapes (each with a different concept) featuring over 3,000 plants and 150 species of unique plants from countries such as Madagascar, Ecuador and Japan.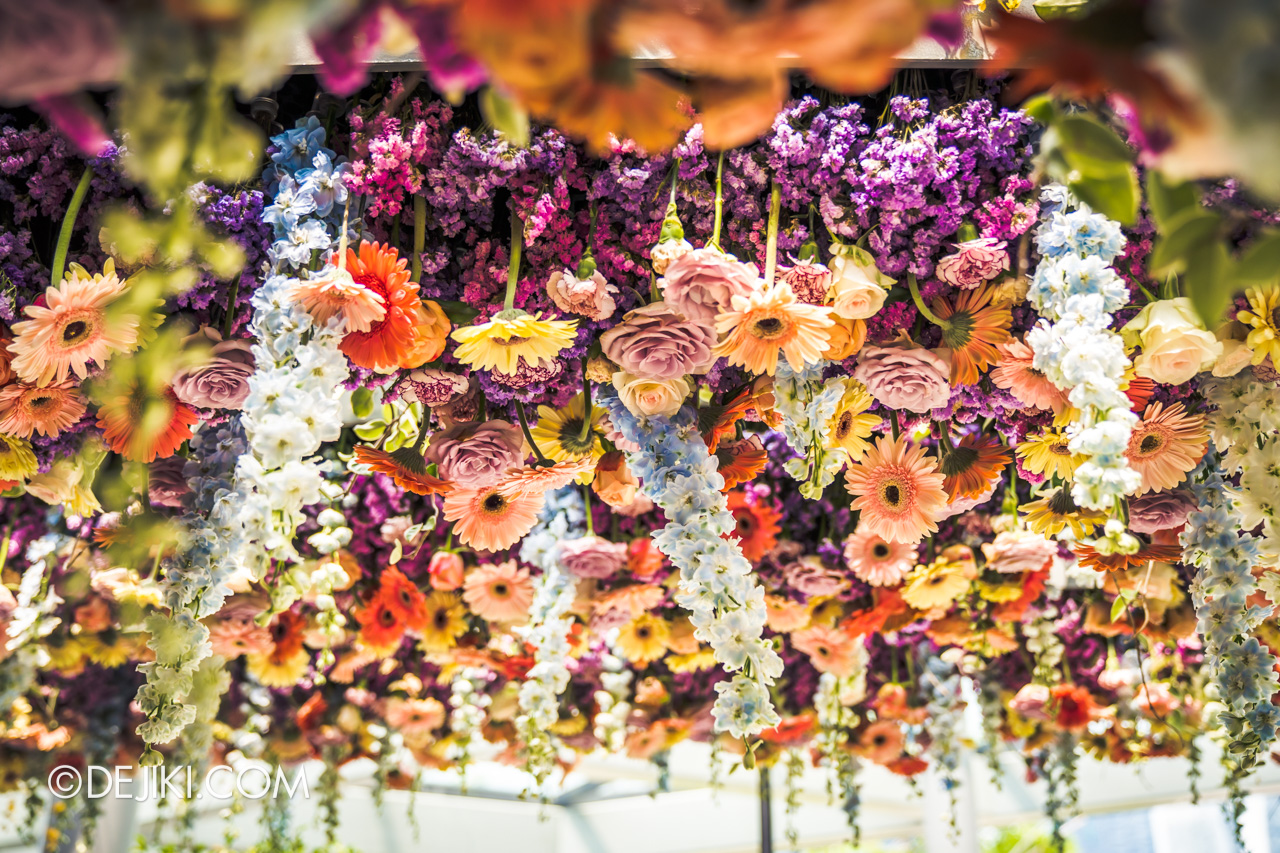 Senior assistant director of gardens operations Melissa Tan previously told The Straits Times that trees and plants in the venue could not be taller than 6m. "So, for example, we chose bonsai trees because they look quite whimsical with their beautiful and varied forms and that fit the theme. But they're also the perfect size for the space," she said.
The new exhibition highlights the beauty of lush floral artistry and dynamic installations. "It's a more concise space compared with the Flower Dome, but there's a pinch of fantasy here, like an enchanted forest. So I hope people can feel a little bit of that magic," Melissa added. Take a closer look at the 4 gardens below:
1. Dance
"Be greeted by a lush, colourful tableau of flowering plants suspended from the ceiling, which move sinuously in mesmerising fashion at Dance, the first of the four garden landscapes of Floral Fantasy."
It features flowering plants suspended from the ceiling.
2. Float
"Encounter a bubbling brook (or stream) that meanders through grassy knolls in the second garden landscape Float."
In the "Float" section, you'll see a bubbling brook meandering through grassy knolls.
3. Waltz
"Take a stroll down Waltz amidst a rain oasis and waterfalls of flowers among cascading rocks and winding driftwood. Imagine walking through a forest in the rain when you explore this garden landscape, and ponder about the fragility of our biodiversity. Spot the Poison Dart Frogs on display here; despite being tiny, they are hard to miss because of their brilliant colours."
A rain oasis with driftwood structures with flowers among cascading rocks.
4. Drift
"Enter the last garden landscape, a cave-like space that is ringed with terraced rock formations, Drift. The semi-enclosed space is set aglow with soft lighting, creating an enthralling atmosphere"
The cave-like space is surrounded by terraced rock formations, South American orchids and hanging ferns.
Bonus:
5. The Rose Romance
From 31st May till 14th July, Gardens By The Bay will launch Rose Romance in Flower Dome – a romantic European garden setting that is set to showcase more than 40 varieties of colourful roses.
More information is available at www.gardensbythebay.com.sg.
Sources: Mothership SG, Strait Times/ Featured image: Goody25.
Follow us on Instagram, Facebook or Telegram for more updates and breaking news.