20th Century Fox has just released 10 brand new character posters from "Dark Phoenix" with the tagline, every hero has a dark side.
In the upcoming "X-Men" movie, our team of superheroes are pitted against one of their own, Jean Grey. When she is hit by a cosmic force during a rescue mission, Jean begins to transform into the Dark Phoenix. The new batch of posters shine the spotlight on each of the lead characters. Take a look:
1. Jean Grey (Sophie Turner)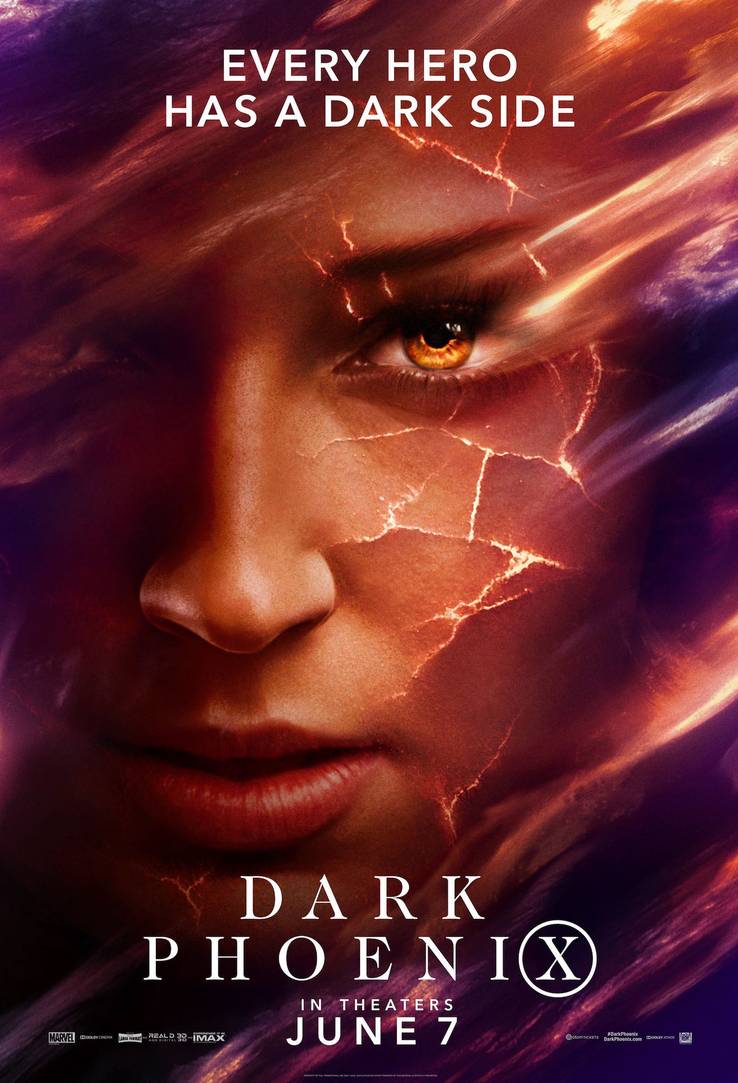 ADVERTISEMENT
Jean Grey is finally going "dark" again. It remains to be seen if Simon Kinberg will kill the character off in a similar manner to "The Last Stand" and the comic books. If that is the case, then her story arc will end rather prematurely.
2. Professor X (James McAvoy)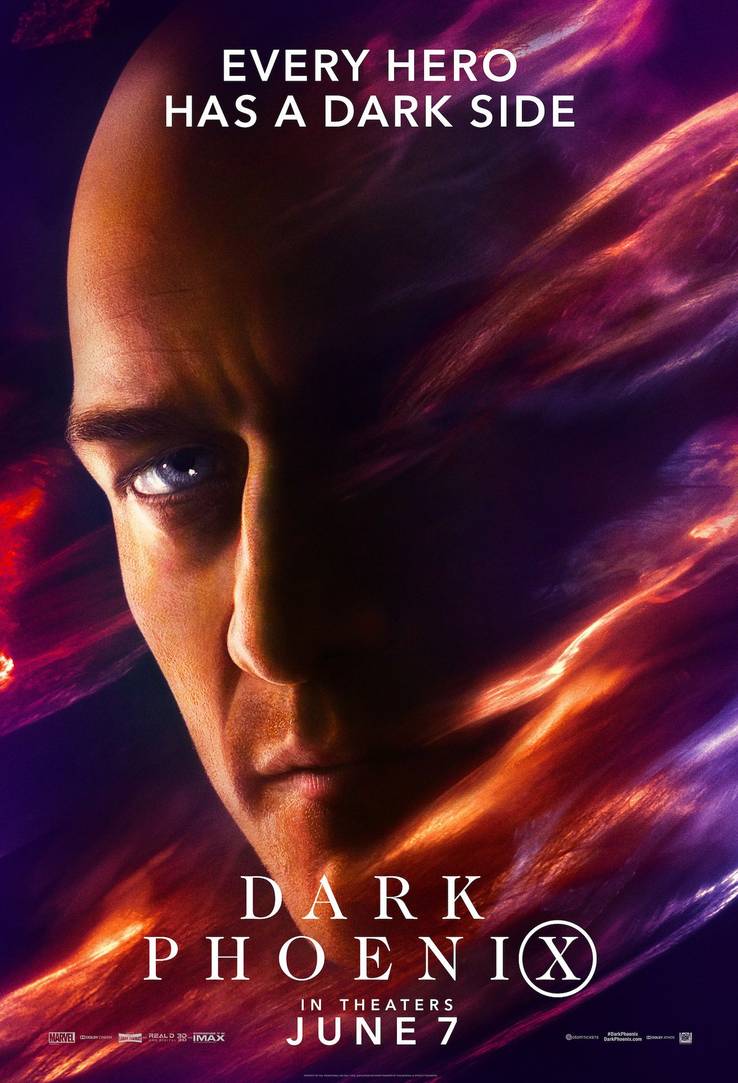 James McAvoy's Professor X hasn't really aged a day hasn't he? Just like what happened in "The Last Stand", it's been revealed that he also spent years like to Jean Grey about her true identity.
3. Magneto (Michael Fassbender)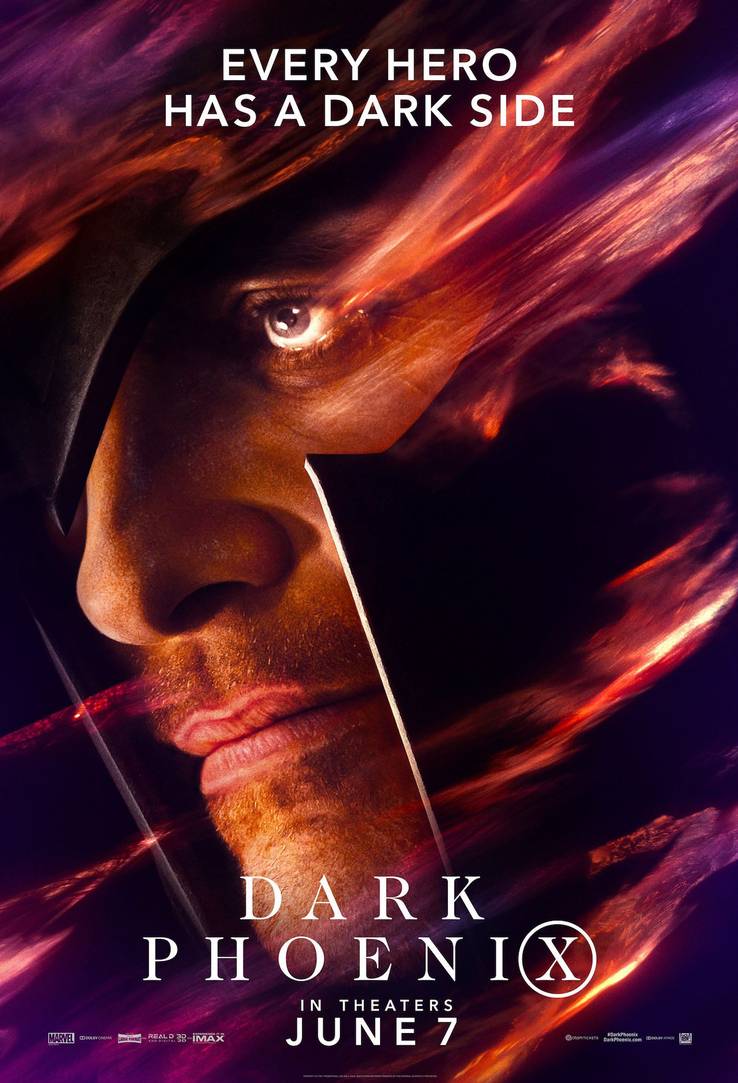 We still don't get why Fox is always resetting Magneto's story in every "X-Men" film. In "Dark Phoenix", the former villain will be ruling over Genosha. But he'll return to America to help the X-Men stop the Phoenix.
4. Mystique (Jennifer Lawrence)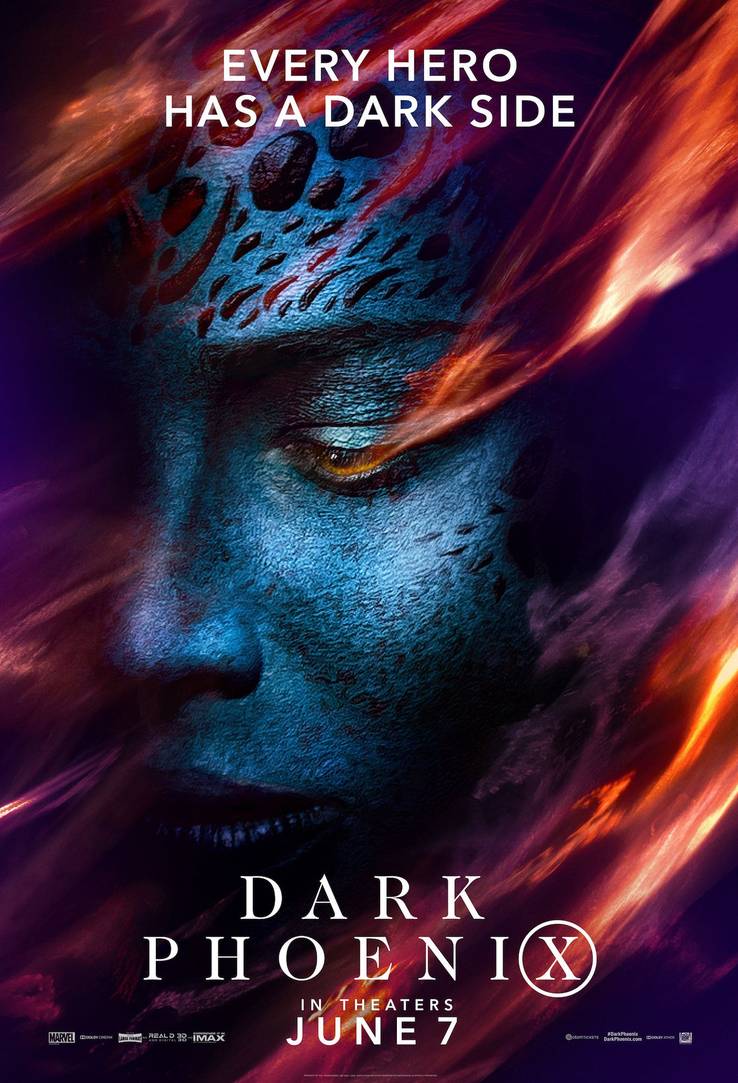 Fox already revealed that Mystique will be killed in this movie. Blame Fox for spoiling this tidbit in the second trailer. On the bright side, at least Jennifer Lawrence won't have to endure the long hours of make-up process anymore.
5. Storm (Alexandra Shipp)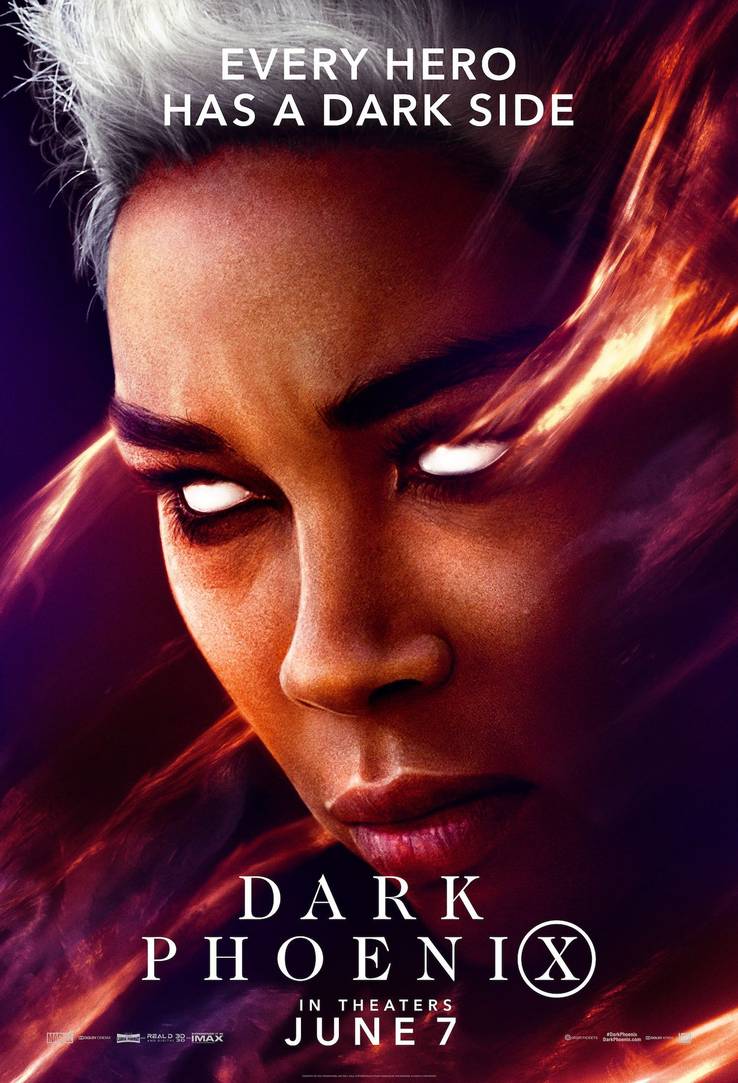 ADVERTISEMENT
"When we first started 'Apocalypse', it was like walking onto a comic book. You felt like you were walking into a comic book, and what I love about 'Dark Phoenix' is that, it is way more gritty. I think it affects you in a way more visceral way because it's not a comic vibe. It's very real, it's very raw, and it was scary at times. It's scary to think that someone you love is losing their mind," said Alexandra Shipp.
6. Beast (Nicholas Hoult)
After witnessing the Phoenix kill Mystique, Beast decided that Jean should pay the consequences. Willing to put the past behind them, Beast reaches out to Magneto to help the X-Men stop Jean.
7. Cyclops (Tye Sheridan)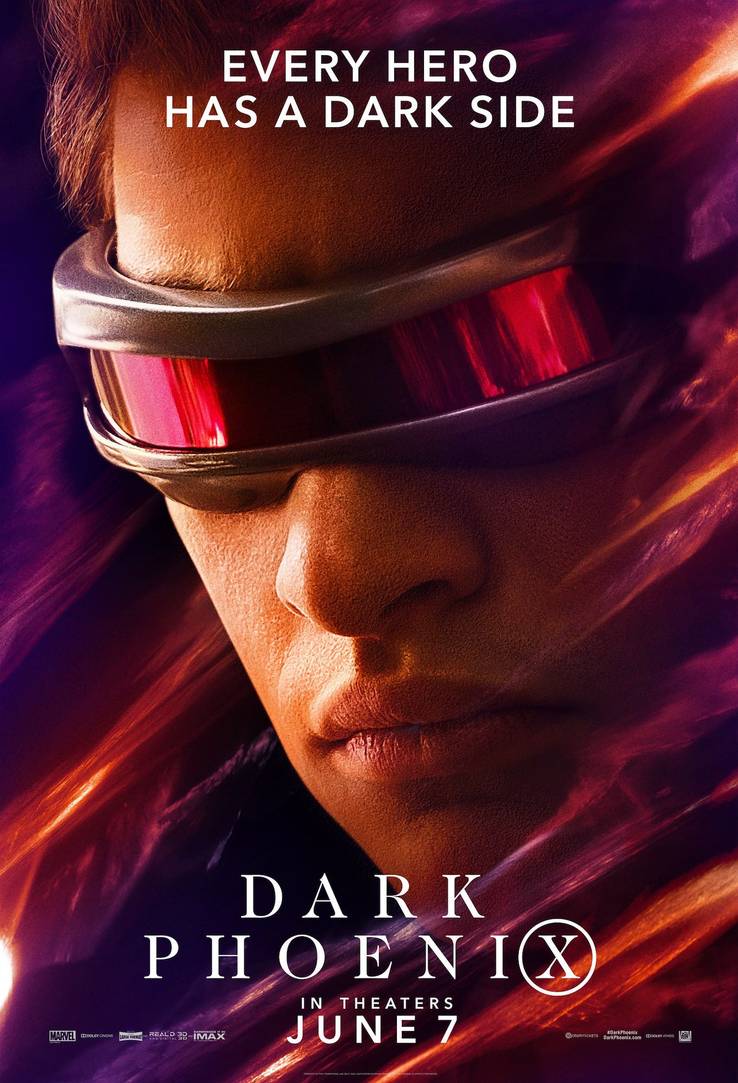 Fans seem to think Cyclops hasn't been properly portrayed on the big screen. Still Tye Sheridan managed to shine in "X-Men: Apocalypse". Sadly, we feel like he'll spend most of the time in this movie only trying to save Jean.
8. Nightcrawler (Kodi Smit-McPhee)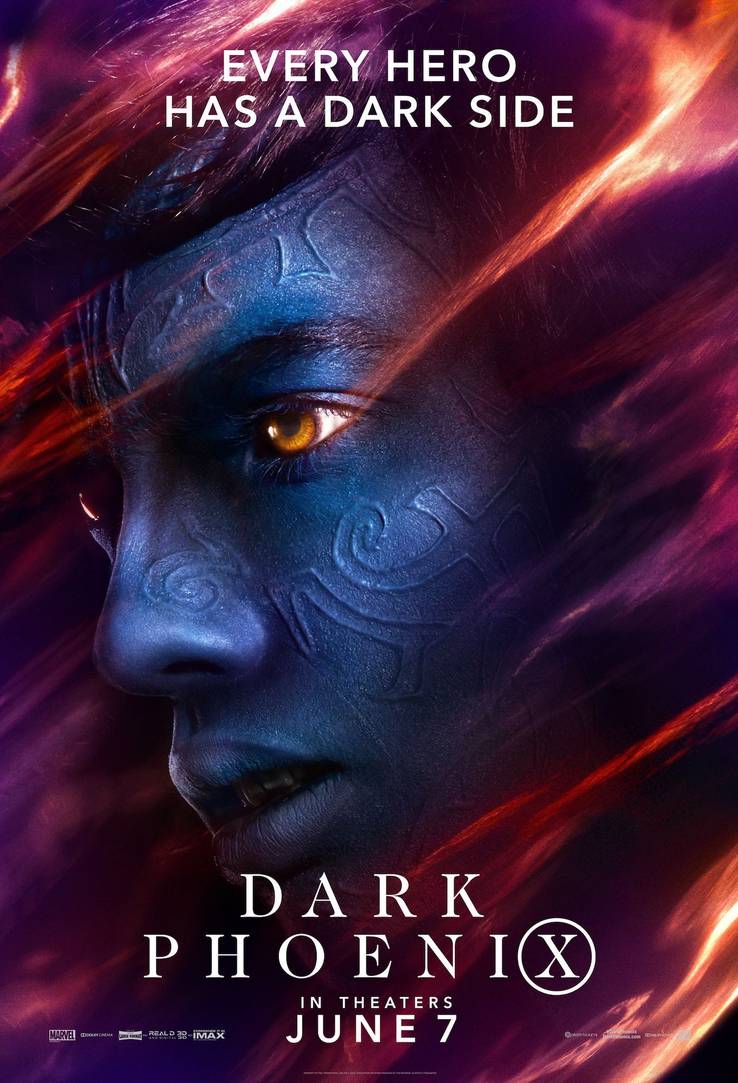 "I'm in a supporting role, which I'm honoured to be. I think (Simon Kinsberg) ultimately trusted me with what I was doing and I trusted, whatever he wanted to adjust. But he did help me by giving me that opportunity to express Kurt's darker side, which is something I really wanted to do," Kodi Smit-McPhee told Syfy.
9. Quicksilver (Evan Peters)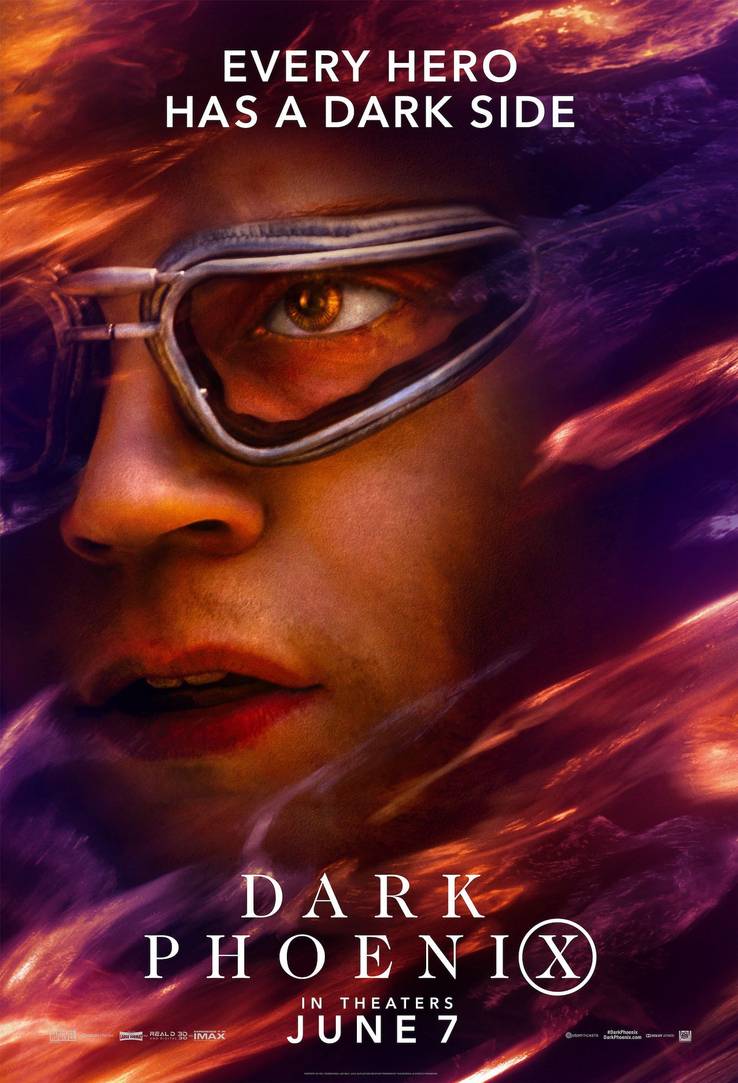 "He's definitely a little older and more mature, a little more subdued, sort of trying to make a, not a name but trying to do right by the X-Men and be a good guy and use his powers for good, so I think he's on that path at the moment," Evan Peters was quoted as saying.
10. "Smith" (Jessica Chastain)
"I play this character from another world and I come to Earth because Miss Jean Grey has a power that I want to harness for my own uses," said Jessica Chastain during her appearance on "The Tonight Show".
"She definitely is mentally as strong as Jean," Kinberg told Entertainment Weekly. "Jean cannot read her mind. Like you see in the trailer, she can manipulate others minds so that they see things that she wants them to see. But she has a whole suite of powers that we explore in the movie; some of them are mental and some of them are physical. There's a whole sequence where she basically takes apart the X-Men."
Sources: Comic Book Movie, CBR.