For those who have watched the recently-released "Five Feet Apart", you'll notice that it bears many resemblance to "Fault In Our Stars".
5 years after "Fault In Our Stars", the new 2019 film introduces another teen lovebirds who fall for each other but experience tragedy when illness strikes. It's a heartbreaking story, to say the least.
"Five Feet Apart" centres on Will Newman and Stella Grant (played by Cole Sprouse and Haley Lu Richardson). The duo both are diagnosed with cystic fibrosis (CF) – "a chronic genetic disorder that especially affects the lungs and limits a persons' ability to breathe over time". CF also produces mucus in the lungs and organs that is life-threatening.
Although people with CF can be intimate with people who don't have the disease, they have to maintain a strict six foot-distance from other CF patients; thus the title "Five Feet Apart". This is to avoid cross contamination. "Five Feet Apart" may be fiction but this story has a signifiant resemblance to Katie Prager and Dalton Prager's highly publicised love story. Did they serve as inspiration?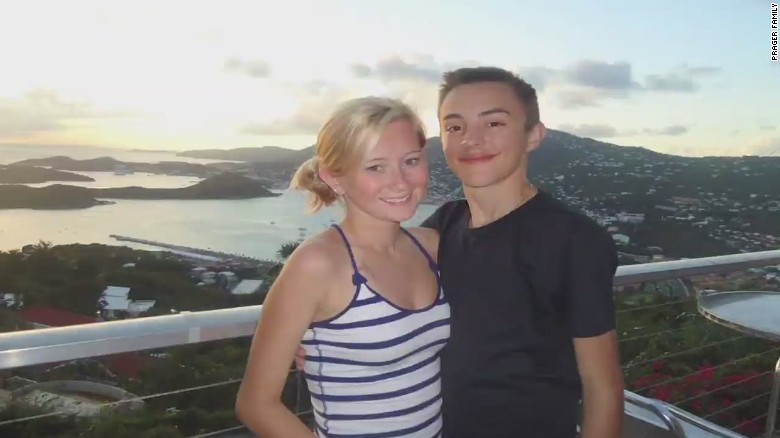 Katie Donovan and Dalton Prager were first introduced to each other in 2009 via a Facebook support page for people suffering from cystic fibrosis. They fell hard for each other and were constantly send love messages back and forth.
Katie's doctor had recommended that she stay away from Dalton as he had "Burkholderia cepacia, a bacteria resistant to antibiotics that often leads to lung function decline". If you recall, Will in "Five Feet Apart" also has b. cepacia.
Despite the high risk, Katie went anyway. Their first date was at an amusement park in Ohio. Katie soon contracted the infection from Dalton. That didn't stop them from carrying on with their relationship though. 2 years later in 2011, they tied the knot and bought a house together in Flemingsburg, Kentucky.
"I knew that there was a possibility that we would get sicker and something could happen," Katie told People. "I just told Dalton I'd rather have somebody that I was totally in love with for five years, than be either lonely or not as happy with somebody for 20 years."
In 2014, their health worsen. Though Dalton overcame Burkholderia cepacia, he had contracted pneumonia and a viral infection. As a result, he had to rely on a ventilator. Dalton's family intended to transfer him from Missouri back to Kentucky where he could be closer to Katie but he was too weak.
Sadly, Dalton passed away on 17 September 2016 at age 25. The couple communicate through FaceTime. 5 days later, Katie died as well. "The days to follow will not be easy but I find comfort in knowing that my girl lived, she really lived," wrote Katie's mother, Debra Donovan.
While CBS Films stated that "Five Feet Apart" is fiction and wasn't based on the Pragers' love story, they did a woman named Claire Wineland. Like Stella in the film, Wineland was a public figure in the YouTube world and documented her CF experiences in her YouTube channel.
It was reported that Wineland didn't get to see the end product of "Five Feet Apart" as she died following complications from a lung transplant in September 2018. The brave young woman was 21.
To quote Refinery29, the film may be fictional but the disease is very much real. It serves as a good reminder that we need to live life to the fullest.
Source: Goody.
Follow us on Instagram, Facebook or Telegram for more updates and breaking news.