The all-new Galaxy A50 and Galaxy A30 is finally here!
Samsung Malaysia Electronics (Samsung) has officially introduced Galaxy A50 and Galaxy A30 as its next generation Galaxy A smartphone series.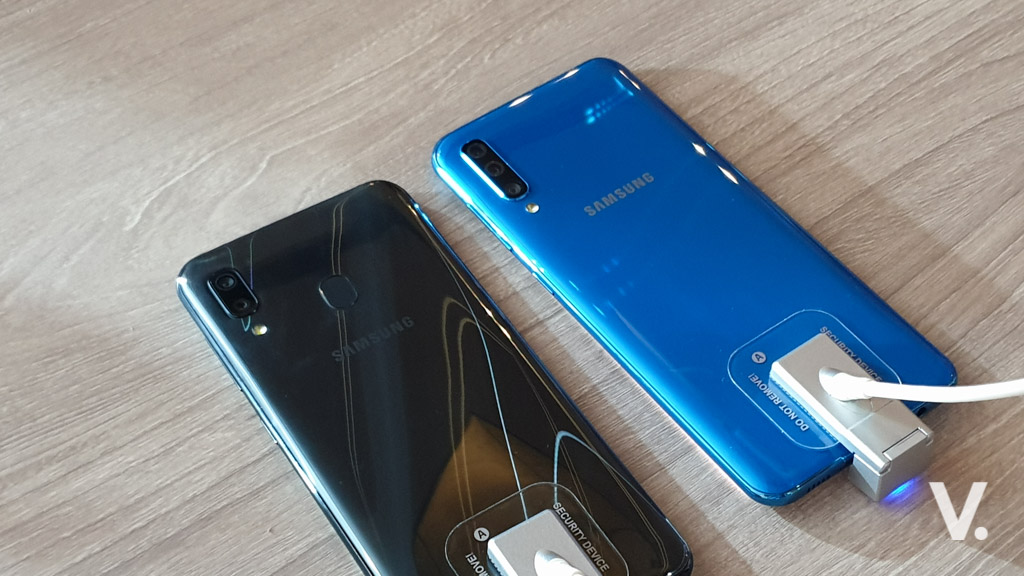 Set to be a game changer in the mid-range category, Galaxy A50 and Galaxy A30 offer users brand new features and designs that sparks a positive and entertaining time when connecting with family and friends.
The sleek and stylish, Galaxy A30 comes with a dual rear camera. Whereas, the smart and sharp, Galaxy A50 comes with an On-screen Fingerprint Sensor and a triple camera setup equipped with a 5MP depth sensor.
Users can look forward to getting the best photos with the 123-degree ultra-wide lens. This particular feature capture moments as it's perceived through the eyes. But, its gets better! Thanks to another feature- the scene optimiser feature, photos are instantly recognisable and enhance with Artificial Intelligence to produce the best images.
Samsung takes it up with a notch with a 4000mAh battery and a 6.4-inch FHD+ Super AMOLED Infinity-U display in both prototypes. This means the batteries can last longer and are charged faster than usual.
Furthermore, the two prototypes are dressed in an incredible degree of colour clarity and a nearly bezel-less edge-to-edge. This works to provide users a more immersive and uninterrupted viewing experience.
Galaxy A30 is priced at RM799 while Galaxy A50 costs RM 1150 and will debut at retail stores this week. They are available in Black, White, and Blue.
In conjunction with Samsung's theme the "Era of Live", Samsung Malaysia is collaborating with Media Prima to produce a Malaysian version of E! News. Unlike it's American precedent, it will instead be called E! Media Prima Television Networks.
The launch was graced with the presence of international artist, Calum Scott and local celebrities like teenage pop-star Ismail Izzani, local actress Nabila Razali and singer Haqiem Rusli.
Follow us on Instagram, Facebook or Telegram for more updates and breaking news.