McDonald's Malaysia is giving you another reason to say, "I'm lovin' it".
Earlier today (Friday, 1st March), the fast food chain unveiled a 30-second teaser on their Facebook page. The clip centred on Mat Nagat and Ken Tang on their golden discovery that lead them to a new found treasure.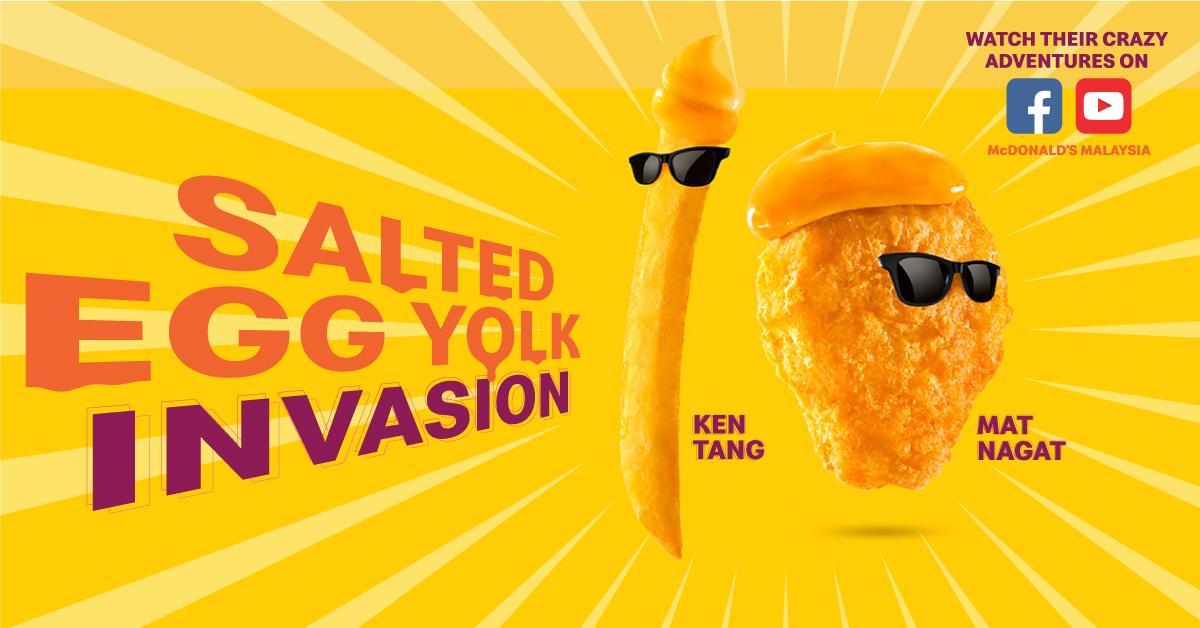 That treasure is actually McDonald's new savoury Salted Egg Yolk Sauce that is bound to give fast food lovers that extra oomph in their food. This was introduced in Singapore at the start of the year, but now Malaysian foodies can finally experience it for themselves!
As per the official website, the 2 new features are the Salted Egg Yolk McNuggets Sauce and Loaded Fries. You can now dip those Chicken McNuggets in "smooth, golden salted egg yolk sauce for a savoury and tangy sensation". Why limit it to just nuggets when you can also try it with fries, pies, burgers or even sundaes.
Are you salivating yet? Cause we sure are ;)
What's your Reaction?