In addition to his Oscar win for "BlacKkKlansman" for in the Best Adapted Screenplay category, Spike Lee was also showing off his custom pair of metallic gold pair of Jordan 3s.
The Air Jordan 3 "Tinker" sneakers was a gift from His Airness himself. "Shout out to my main man Michael Jordan, who commissioned Tinker Hatfield to design these gold Oscar Jordans!" Lee shared on Instagram.
Esquire said it best when the publication mentioned that this pair of sneakers isn't your standard AJ 3s. "They're the more recent Jordan 3 Tinker model, which takes the Air Jordan 3 design we're all familiar with and adds a Nike swoosh as an homage to the initial design cooked up by Hatfield," wrote writer Jonathan Evans.
He added, "Then there are the details: The left heel is emblazoned with the Jumpman logo, while the right features branding for Lee's own 40 Acres and a Mule production company."
Seeing as how the 62-year-old filmmaker was nominated for Best Director for the first time and scoring nominations for any awards in 2 decades, the Oscar gold colour couldn't be more appropriate.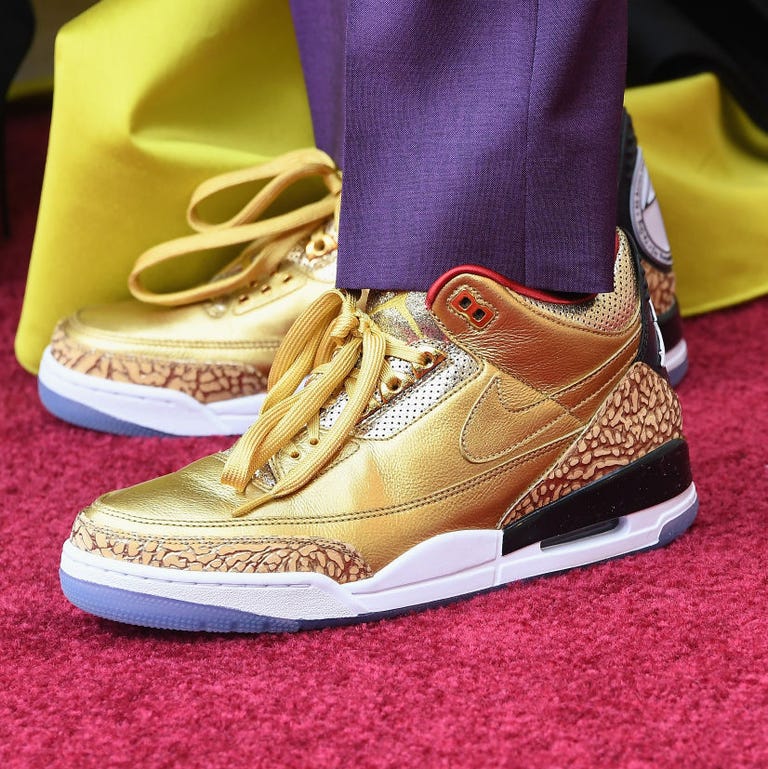 "I told Ozwald to make my pants high-waters so they see the Jordans," Lee previously told the New York Times. "I don't care what nobody's wearing. I win the Oscar on the red carpet. Men, women, I don't care if they're wearing 15-inch heels. They can't be messing with the Jordans I'm going to be wearing. I'm going to be as clean as the board of health. I'm going to be sharp as a razor."
It certainly paid off ;)
Follow us on Instagram, Facebook or Telegram for more updates and breaking news.