It's been 8 years of rumours feud – Lady Gaga and Madonna are finally ready to put the past behind them.
During a 2019 Oscar after-party, the 2 pop icons were seen cosily embracing each other for a portrait for Time magazine. This might just be the icing on the cake for Gaga, following her first Oscar win for "Shallow".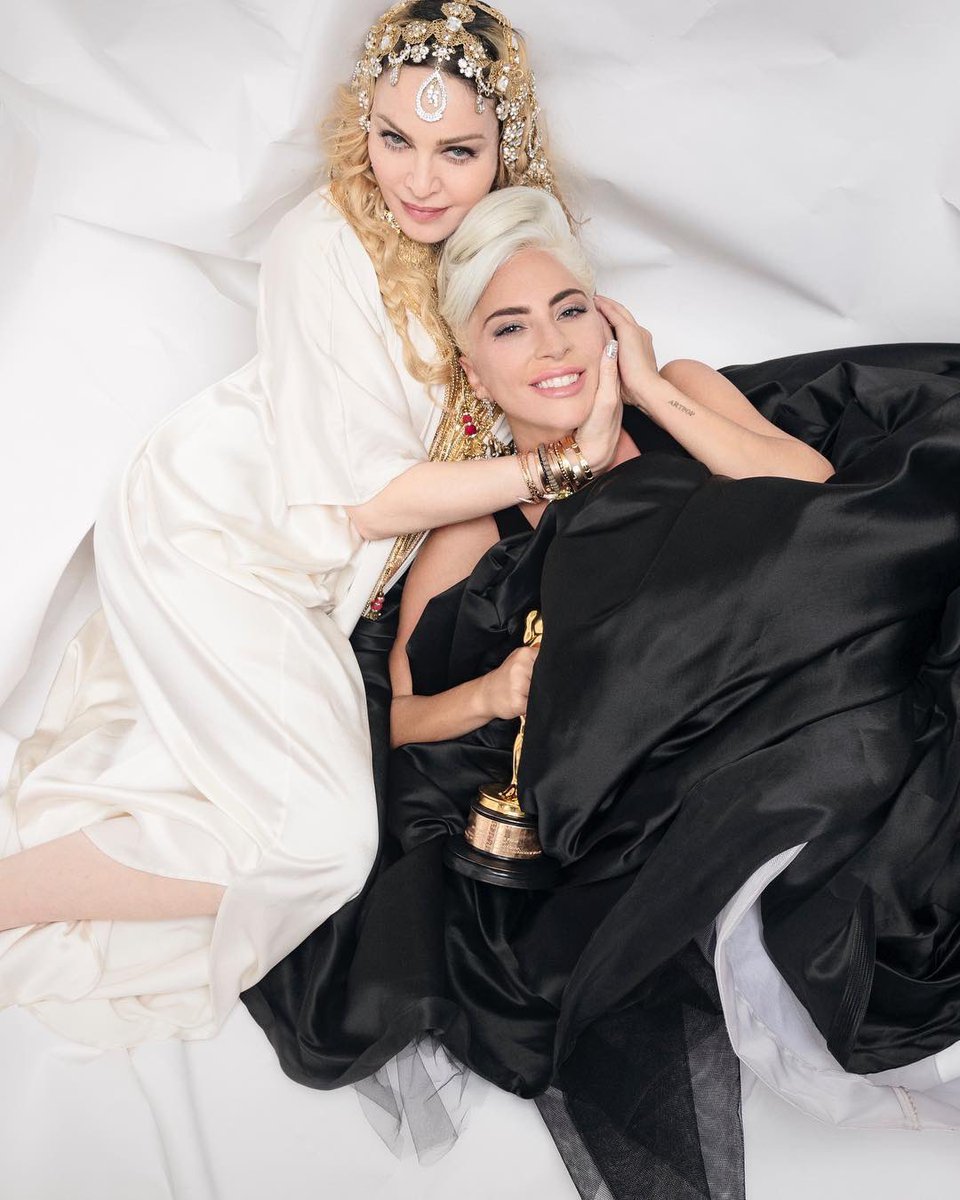 Both singers were seen posing on a crumpled white background. Madonna had her hand around the "A Star Is Born" actress, who was still still in her black Oscar gown and with her blonde hair worn up. You can also see Gaga clutching her Oscar statue.
Madonna also shared the sweet picture on her social media with the caption, "Don't mess with Italian girls…….." capped off with a black heart emoji.
The public feud between Gaga, 32, and Madonna, 60, have been well-documented. It all started with seemingly mutual admiration and respect. However, things started to turn sour when Gaga's "Born This Way" came out in 2011. Accusations of plagiarism and jealousy only made matters worse. It looks like that's no longer the case.
Although the Oscar after-party had a strict social media ban, someone managed to capture a snippet of Gaga and Madonna's behind-the-scenes nose-kissing for the camera.
Do you see this happening for Nicki Minaj and Cardi B?
What's your Reaction?