Every artist dreams of winning a Grammy. It not only celebrates an artist's talent, creativity and work, but the award also signifies validation from The Recording Academy and music industry.
Many of your favourite singers have won the prestigious award over the years. But for a selected few, 61st Annual Grammy Awards marks a milestone for these following first time winners in the music industry.
1. Dua Lipa
Grammy awards won: 2
Categories: Best New Artist and Best Dance Recording for "Electricity" (with Silk City)
Speech: "For anyone who hasn't realised how special they are to have a different story, a different background, a name, and just want it be normal…just know that no matter your background, what you believe in, never let it get in the way of your dreams."
On her new album: When asked if the songs for her next record is nearly done, the 23-year-old Brit replied, "Pretty much. Yeah, I think so. I'm still writing a bit more, but I think I'm nearly done."
Fun fact: Dua Lipa joins Adele and Amy Winehouse as the only English female singers to win 2 awards or more at the Grammys.
Fun fact #2: She's also the first Albanian woman in history to win a Grammy!
2. Cardi B
Grammy awards won: 1
Category: Best Rap Album for "Invasion of Privacy"
What she said backstage: "I read an article that Mac Miller's family said that if he don't win, they wanted me to win, so I'm sharing this Grammy with you, motherf**ker! Rest in peace!"
Fun fact: Cardi is the first female solo artist to win for Best Rap Album as a solo act. The only other woman who won in this category was Lauryn Hill in 1997, but she accepted the award as part of the hip-hop group Fugees.
3. Bradley Cooper 
Bradley Cooper is officially a GRAMMY-winning artist! #GRAMMYs pic.twitter.com/yqy4KfXsvw

— LG Updates (@ChromaticaBall) February 11, 2019
Grammy awards won: 1
Category: Best Pop Duo/Group Performance for "Shallow" (with Lady Gaga)
Why was he absent at the Grammys? The actor was in the UK attending the British Academy Film Awards (BAFTAs). "A Star is Born" took home the award for Best Original Music.
4. Tori Kelly
Grammy awards won: 2
Categories: Best Gospel Album for "Hiding Place" and Best Gospel Performance/Song for "Never Alone"
Prior to 2019, her first and only other Grammy nomination was for Best New Artist back in 2016.
5. Ariana Grande
Grammy awards won: 1
Category: Best Pop Vocal Album for "Sweetener"
She tweeted: "I know I'm not there tonight (trust, I tried and still truly wished it had worked out tbh) and I know I said I try not to put too much weight into these things … but f**k … this is wild and beautiful. Thank you so much."
Why was she absent at the Grammys? Ariana had a feud with the producers over her song selection to perform. You can read her explanation below:
This came after Grammys producer Ken Ehrlich told the Associated Press that it "felt it was too late for her to pull something together". The pop star felt insulted that she wasn't allowed to perform her new song "7 Rings".
6. H.E.R. (Gabriella Wilson)
Grammy awards won: 2
Categories: Best R&B Album and Best R&B Performance for "Best Part".
7. Ella Mai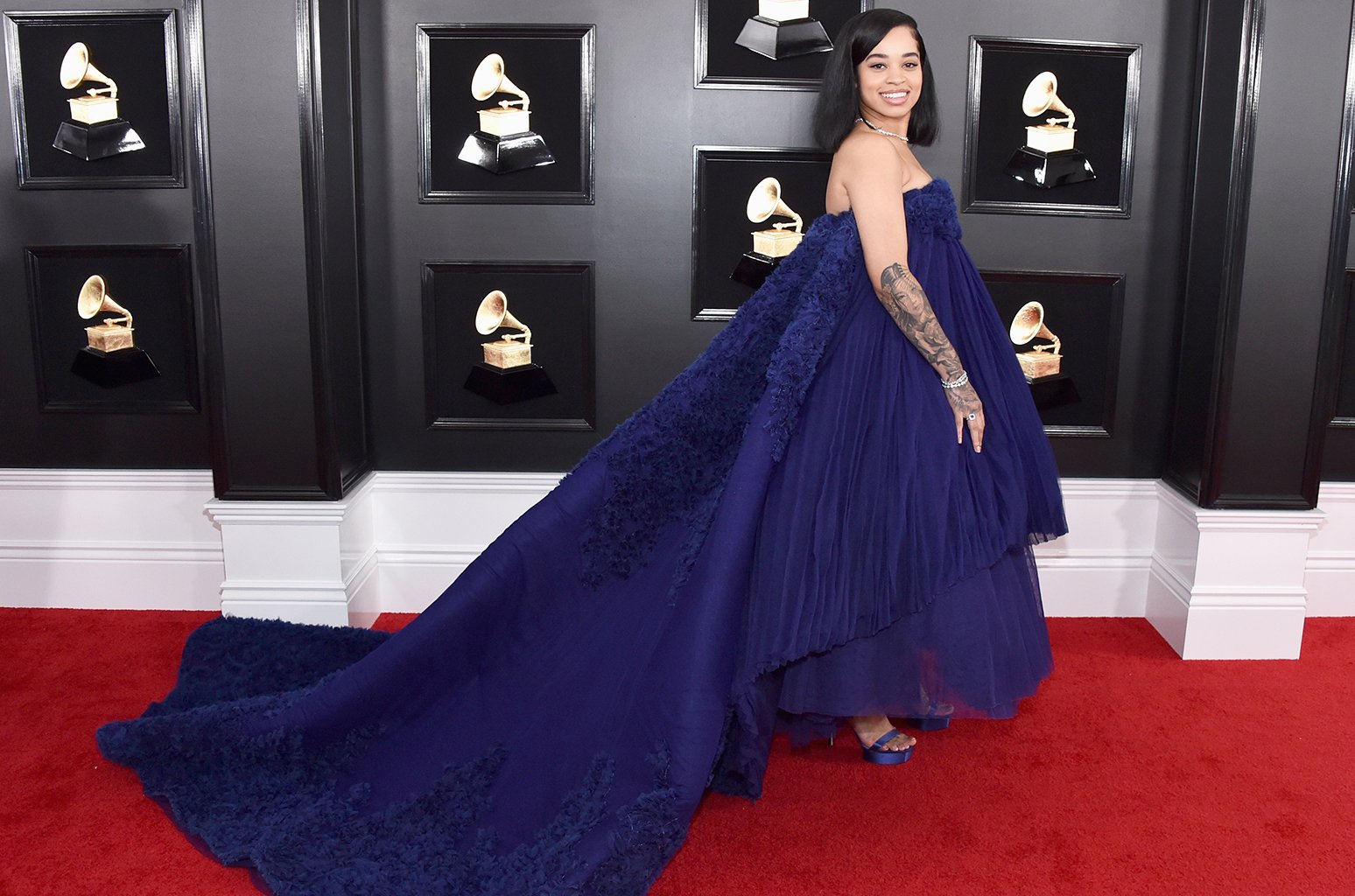 Grammy awards won: 1
Category: Best R&B Song for "Boo'd Up"
How she felt about her win: "I feel like I've dreamed of this moment since I was a little girl."
8. Dan + Shay
Grammy awards won: 1
Category: Best Country Duo Group Performance
What Shay Mooney said: "It's just absolutely crazy, man — my heart's still beatin' really fast. This is the craziest moment in our career, and it's hard to kind of take it all in. Winning a grammy, man!"
What Dan Smyers said: "I'm waiting for somebody to be like, 'We're sorry guys, they read the wrong name in the card' and then they take it. This is crazy; it's surreal. We're trying to enjoy the moment."
UPDATE:
9. Hugh Jackman 
With a Grammy win for 'The Greatest Showman,' Hugh Jackman is now just an Oscar away from EGOT. #GRAMMYs #EGOT pic.twitter.com/KTlGqy7V6I

— Erik Anderson (@awards_watch) February 10, 2019
10. Brandi Carlile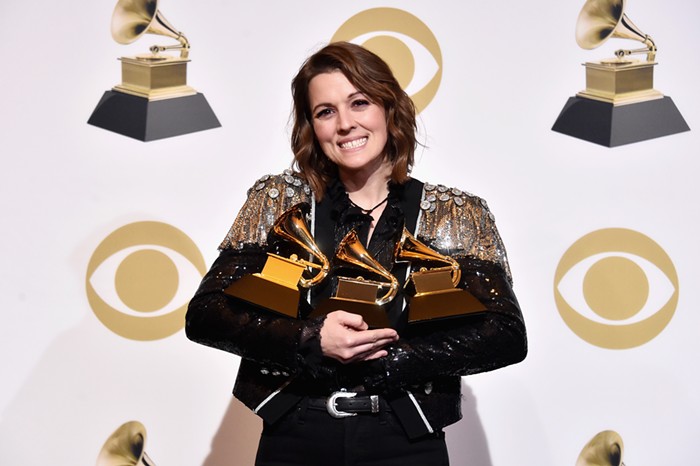 Grammy awards won: 3
Category: Best Americana Album, Best American Roots Song, Best American Roots Performance
What's your Reaction?