The long awaited magic is back this Christmas! A 2018 version of the well-loved film made over 80 years ago, "Mary Poppins Returns" is not a film to miss this December.
The sequel has already been nominated for a handful of nominations (Golden Globes and Screen Actors Guild, just to name a few). The Disney film doesn't have a post-credits scene but it does have a sweet reference at the end. Here are some facts you probably didn't know about "Mary Poppins":
1. There are more than 7 "Mary Poppins" novels!
That's right! Author P.L. Travers wrote 7 more tales that included Mary Poppins as the protagonist, so there's plenty more chances of spin-offs to happen after this one. The latest film will showcase Poppins in London during the Depression era—which was the accurate timeline of the books. The 1964 original however, set Poppins in the Victorian era.
2. Emily Blunt wanted to differentiate herself from the original Mary Poppins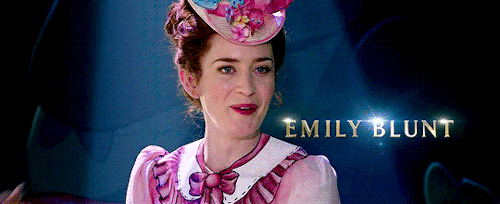 The gorgeous British actress will be taking on the ambitious role this time round! We saw her earlier this year alongside John Krasinski, her husband and director of the horror thriller silent-styled film "The Quiet Place".
In speaking to CNN, the British star expressed how she was determined to do portray her own version of the iconic character. "I didn't want to try and emulate what Julie (Andrews) did. That should be just preserved and treasured and kept as just that. So this is just my version of her. This is the next chapter. So I dove into the books and she is very different in the books. She's very eccentric and sort of funny and rude and yet terribly profound and rather unknowable. I loved that about her. She's sort of, you can't figure out her inner workings," Blunt said.
3. Lin-Manual Miranda, the writer of "Hamilton", plays Jack
One cannot be a fan of musicals and not have heard of 'Hamilton'. The insanely popular Broadway act's creator is now a cast in the film! Miranda will be playing Jack, who replaces Bert (originally played by Dick Van Dyke in the original film).
4. The original 1964 "Mary Poppins" won 6 Oscars
When it comes to Disney films, "Mary Poppins" knocked out all the others at the Oscars. It was nominated for Best Picture at the Oscars, being the first in Disney's studio history to achieve so. Despite losing to "My Fair Lady", it scored a total of 5 awards at the end of the night.
5. Julie Andrews, the original "Mary Poppins" turned down a cameo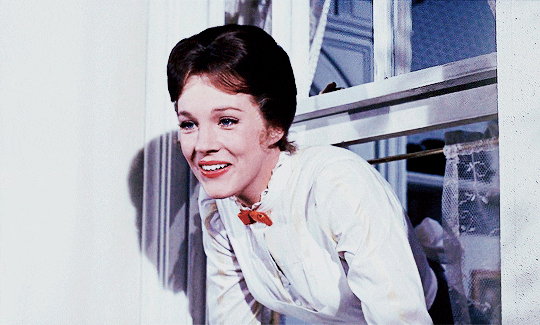 Despite being the icon of the original "Mary Poppins" in 1964, Julie Andrews has turned down the offer to cameo in the sequel. Director Rob Marshall mentioned how he had approached her but she rightfully declined, not wanting to overshadow Emily Blunt. "She should run with this. This is hers, I don't want to be on top of that," said Andrews.
Check out 5 additional magical trivia about "Mary Poppins Returns" here.
Follow us on Instagram, Facebook or Telegram for more updates and breaking news.