Jessie J's world came crashing down when she was told that she can't ever conceive a child naturally.
The pop star opened up about her infertility during her performance at London's Royal Albert Hall earlier this week. The 30-year-old singer has been keeping her battle private but penned her situation in a song called "Four Letter Word", which is lifted from her latest album, "R.O.S.E.".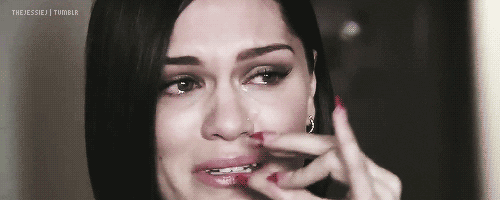 "I was told 4 years ago that I can't ever have children… I wanted to write this song for myself in my moment of pain and sadness but also to give myself joy, to give other people something that they can listen to in the moment when it gets really hard," Jessie opened up in front of thousands of fans.
She continued, "So if you've ever experienced anything with this or have seen somebody else go through it or have lost a child, then please know you're not alone in your pain and I'm thinking of you when I sing this song."
A concert-goer managed to capture her speech and posted the clip on Instagram. "I pray I get the chance to bloom/I can be a 5 letter word, but 4 letter word is you," she sings on the track. "B-A-B-Y/This just changed my life/Can't believe I, can't believe I, can't believe I don't have time."
Jessie's boyfriend, Channing Tatum, was also in attendance, sitting a few seats away from the singer's mum, Rose. "This woman just poured her heart out on stage at the Royal Albert Hall. Whoever was there got to witness something special. Wow," The Magic Mike XXL actor gushed about his beau.
The 38-year-old Hollywood hunk and the British songstress were first linked in October, after Tatum parted ways with Jenna Dewan. This is the first time Tatum has gone public about his relationship with Jessie. Many fans have take this as an indication that the famous lovebirds have become Instagram official.
Follow us on Telegram for more updates and breaking news: https://t.me/hypemsia
What's your Reaction?