Jet Li recently set down to talk about his involvement with Disney's live-action "Mulan". During the interview session, the Chinese icon revealed that he could've been in "The Matrix" sequels.
The 55-year-old actor was offered a supporting character role in "The Matrix Reloaded" and "The Matrix Revolutions" in the early 2000s. As for why he turned down the offer, it all came down to owning his moves.
"It was a commercial struggle for me. I realised the Americans wanted me to film for 3 months but be with the crew for 9. And for 6 months, they wanted to record and copy all my moves into a digital library. By the end of the recording, the right to these moves would go to them," he told Abascus reporter Chen Luyu.
Jet Li wasn't comfortable with the filmmakers using CGI technology to superimpose another actor's face onto his own moves as though they were doing his fight scenes. "I was thinking: I've been training my entire life. And we martial artists could only grow older. Yet they could own (my moves) as an intellectual property forever. So I said I couldn't do that," the actor added.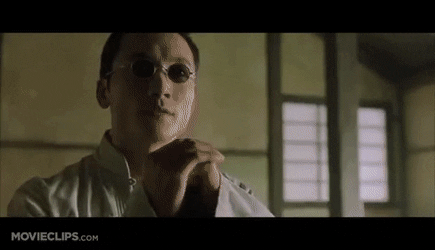 The role of Seraph eventually went to Taiwanese martial arts actor Collin Chou. If you remember, Seraph was a computer program that is personified as a human of Asian descent. He was also the kung fu fighting Guardian of the Oracle.
2 years ago, Industrial Light & Magic used CGI to digitally bring back Peter Cushing's Grand Moff Tarkin and a young Princess Leia in "Rogue One". There's been a debate if it's ethical to bring actors back on the screen even though they've passed away. Taking that into consideration, Jet Li's concerns were certainly justified.
Watch the interview below:
Source: Screen Rant.
What's your Reaction?