The brand new trailer for "Star Wars: The Last Jedi" has finally arrived.
After teasing fans with a brief teaser back in April, Disney and Lucasfilm have now offered a more extensive look at the 8th instalment in the "Star Wars" saga series. A new poster has also been unveiled, featuring all of the major players preparing for battle.
The trailer is pretty intense, as one would expect. Filled with impressive imagery, dark reveals, and packed with action, there's also a potential spoiler towards the end of the clip. That's the moment when one character reaches out and offers his hand to another major character. There's no doubt that people will be discussing that particular scene in detail, long before the movie comes out.
Fans were expecting to see the visual touch more on the relationship between Luke and Rey, the old Jedi Knight and his new apprentice. However, we also got to see the mysterious Snoke addressing Kylo Ren about his "raw power" when they first met. Bad things are expected to happen, and we'll be seeing a whole lot of dramatic battles.
Finn vs. Phasma! Kylo and Leia! Snoke vs Rey! Kylo and Rey! The list goes on…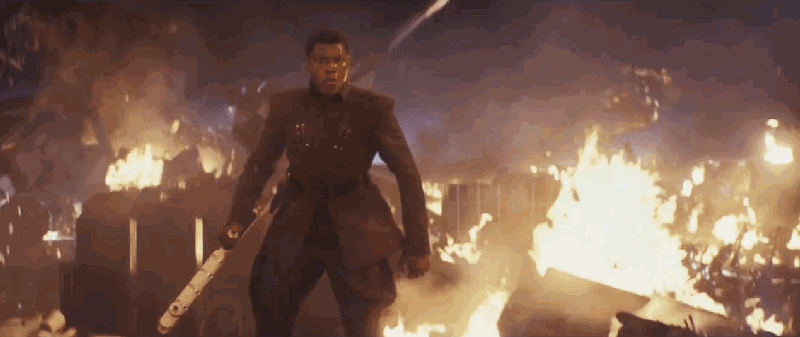 That's enough talk from us. Trust us when we say you'll want to watch the trailer over and over again.
"Star Wars: The Last Jedi" arrives on theatres 15th December 2017.
Sources: /Film, Comic Book/ Featured image: Lucasfilm.