Have you missed Thor? This time around, the Thunder God has new friends, a new sense of humour, and most shocking of all: he's been given a new haircut. Okay, so we knew about that already.
In addition to Thor's short hair, his hammer Mjolnir has been destroyed by none other than the Goddess of Death, Hela. After defeating Thor, Hela blasts the Asgardian to the planet of Sakaar, where fans will finally get to see some Planet Hulk action play out on the big screen.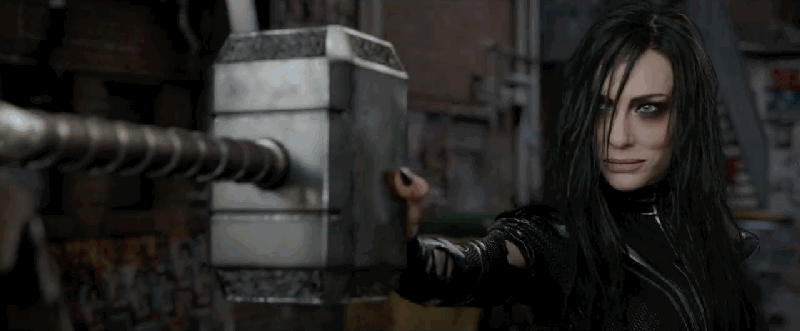 You guessed right, Thor is about to face a menacing old friend in "Thor: Ragnarok". In the official teaser trailer, Thor will have to take on The Hulk in a battle arena. But according to the God of Thunder, they're friends from work. Seriously, that's a line in the trailer.
If you've always wanted to watch Thor and Hulk team up as a superhero duo, you're in luck! Fans are speculating that Thor will convince the Green Goliath to help save his homeland of Asgard from the ruthless Hela and his nefarious brother Loki.
The synopsis of "Thor: Ragnarok" is as follows:
"In Marvel Studios' 'Thor Ragnarok', Thor is imprisoned on the other side of the universe without his mighty hammer and finds himself in a race against time to get back to Asgard to stop Ragnarok, the destruction of his home world and the end of Asgardian civilisation, at the hands of an all-powerful new threat, the ruthless Hela. But first he must survive a deadly gladiator contest that pits him against his former ally and fellow Avenger, the Incredible Hulk!"
Besides Hela, the newly-released clip also introduces new side-players Valkyrie (played by Tessa Thompson) and the manipulative Grandmaster (played by Jeff Goldblum). The new teaser sure looks fun as hell. See it for yourself:
You can check out the hilarious "Thor" mockumentary video of Chris Hemsworth taking his shirt off to flex muscles here.
"Thor: Ragnarok" will smash its way into theatres on 3rd November 2017.